I AM CEO PODCAST
IAM1430 – Founder Helps Business Owners Get More Sales and Referrals
Podcast Interview with Winston Hofer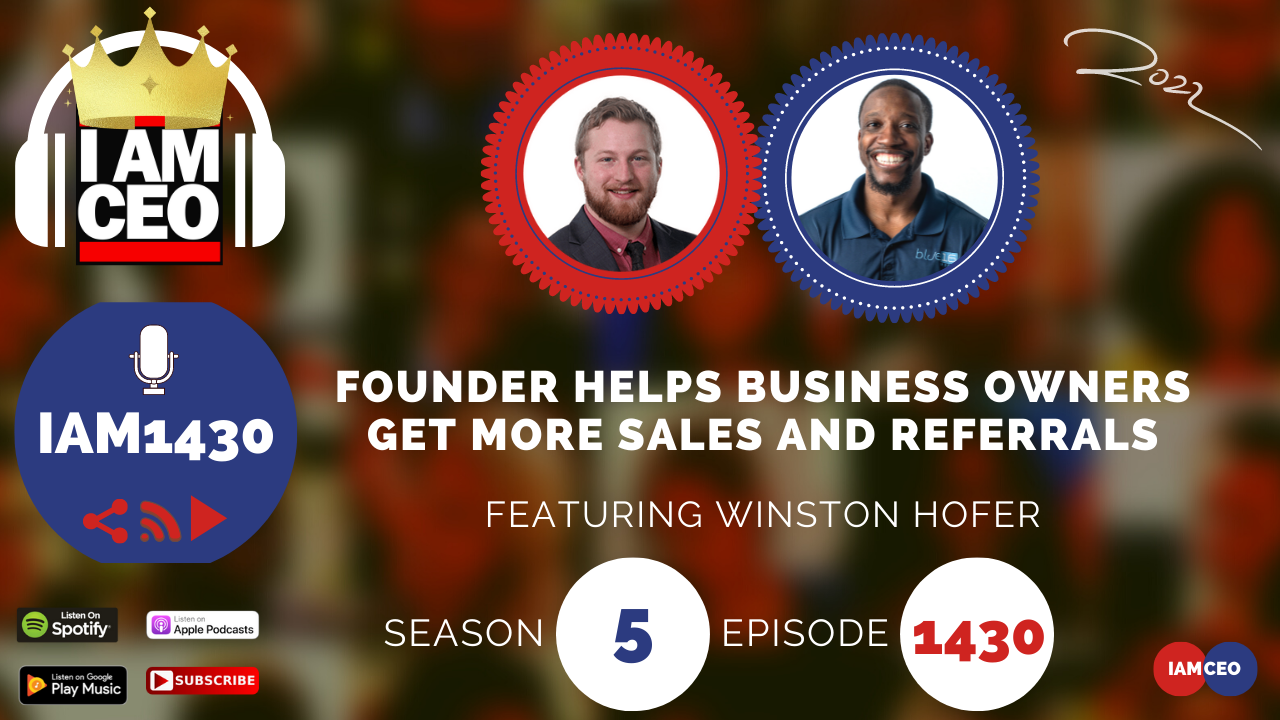 Winston Hofer is a marketing consultant and Founder & CEO of Madroit Marketing. After a failed semi-pro hockey career and several jobs spent working for someone else, Winston decided that he needed more freedom and bootstrapped his company starting from nothing. The lessons and strategies he's learned along the way are what have helped him grow his business into the success that it is today, along with relationship building and hiring smart. As an entrepreneur and business owner now since 2012, he has realized his passion which is to help small business owners get more sales & referrals and build & market their businesses. He enjoys taking on new challenges (if only to prove to himself that he can) and making himself better every single day by learning something new.
CEO Story: Winston took many routes which didn't go as planned. But one thing for sure which makes him proud as well is learning from his failure. People started to ask for advice in marketing, and that was the beginning of his journey.
Business Service: Marketing company. Helping small business owners.
Secret Sauce: Steer people in the right direction. Work backward from goals.
CEO Hack: Habit tracking. Reward yourself. Hire someone else.
CEO Nugget: Pick your goals, and focus on a few of those things because you can't do it all at once.
CEO Defined: Growth in every step for the client and the team.
LinkedIn: winstonhofer
Free Offer To Listeners – https://madroitmarketing.com/free-analysis
---
Check out one of our favorite CEO Hack's Audible. Get your free audiobook and check out more of our favorite CEO Hacks HERE