DMV CEO
I AM CEO PODCAST
IAM1363 – Author Helps Entrepreneurs Develop Instant Credibility by Writing a Book
Podcast Interview with Tom Pfeifer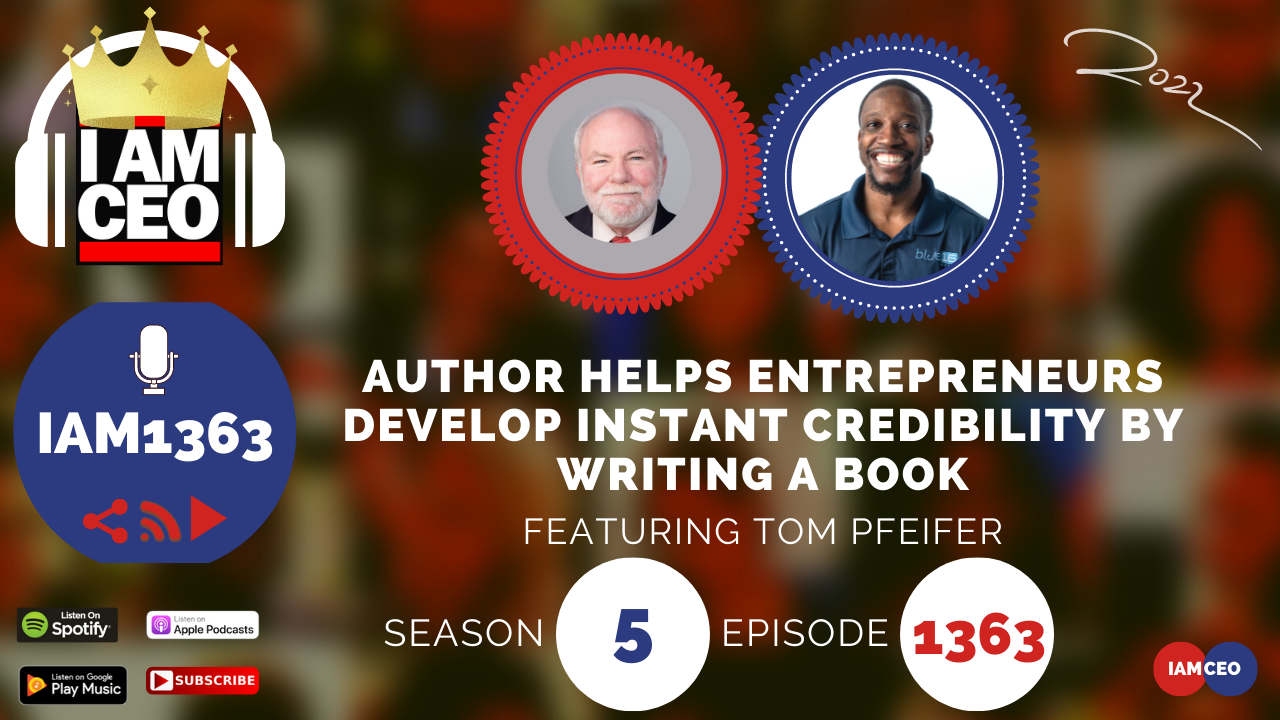 Tom Pfeifer is a 35-plus-year professional writer and editor. He self-published his first book on speech-writing in 2016. His second book, in which he provides writers of all skill sets with tools to write more clearly, concisely, and consistently, will be published by Greenleaf Book Group. He now helps entrepreneurs to stand out among their competitors, develop instant credibility with their clients, and greatly increase their earning potential by identifying their niche and writing and publishing a book.
CEO Story: Carrying a pen in his pocket since he was seven years old. Worked for many years in a newspaper company and in a capitol hall before he finally made his own company.
Business Service: Help entrepreneurs get the edge on their competitors and raise their credibility with their clients and increase potential earnings by writing a book.
Secret Sauce: Despite the obstacles, Tom was so determined to be a professional writer.
CEO Hack: Be around with people who will help lift you up and push you forward – like the Toastmasters.
CEO Nugget: Don't give up. You never know how close you are to success when you gave up.
CEO Defined: Choosing which twelve hours on what to work. Freedom. The opportunity to change the world. Give a little back to life, to the community, and to people.
Website: www.yourconsistentvoice.com
Book: Write-Speak-Writing-Speech-APPLAUD
LinkedIn: tjpfeifer
Facebook: YourConsistentVoice
Twitter: tjpfeifer
---
Check out one of our favorite CEO Hack's Audible. Get your free audiobook and check out more of our favorite CEO Hacks HERE