I AM CEO PODCAST
PodCEO
IAM1364 – Coach Trains Young CEO's on Effective Communication
Podcast Interview with Dr. Elena Paweta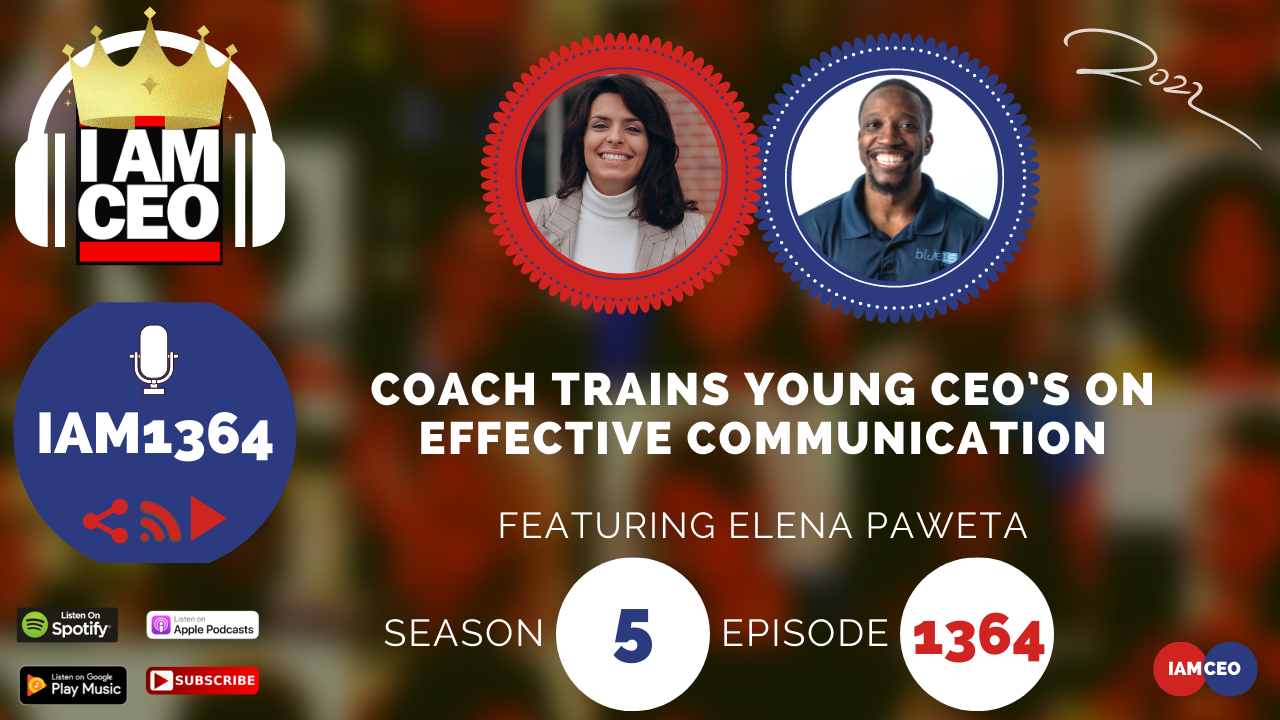 Dr. Elena Paweta is an executive communication coach, speaker, TEDx organizer, and university professor. She conducts courses, trainings, and workshops on effective communication and business presentations internationally.
Dr. Elena is a TEDx speaker and has played a big role in organizing TEDx and TEDxWomen conferences in Poland for the last 8 years. She is also a marathon runner and mother of 2 daughters.
CEO Story: Inherited the entrepreneurial spirit from his father. Working in their business at a very young age helped her propel with the current projects that Dr. Elena has, from coaching to organizing, from professor to doing workshops.
Business Service: Coaching, speaking engagements, workshops. Organizing TEDx events.
Secret Sauce: Having theory and practice. Combining the business world, the academic world, and the non-profit world.
CEO Hack: Elena's podcast – Ideas and Leaders, talks about communication and leadership issues. Mindvalley platform – lots of free online courses.
CEO Nugget: Networking – connecting with global entrepreneurs. Communication – the skill that will get your forward in business.
CEO Defined: Taking responsibility for your own actions and for others. Knowing what you want/ your goals and how to achieve those.
Podcast: IDEAS+LEADERS elenapaweta.com/podcast
LinkedIn: elena-paweta
Instagram: elena.paweta
Facebook: DrElenaPaweta
---
Check out one of our favorite CEO Hack's Audible. Get your free audiobook and check out more of our favorite CEO Hacks HERE