I AM CEO PODCAST
IAM1365 – Creative Artist Builds a Family-Friendly Innovative Art Studio
Podcast Interview with Jaya Aiyar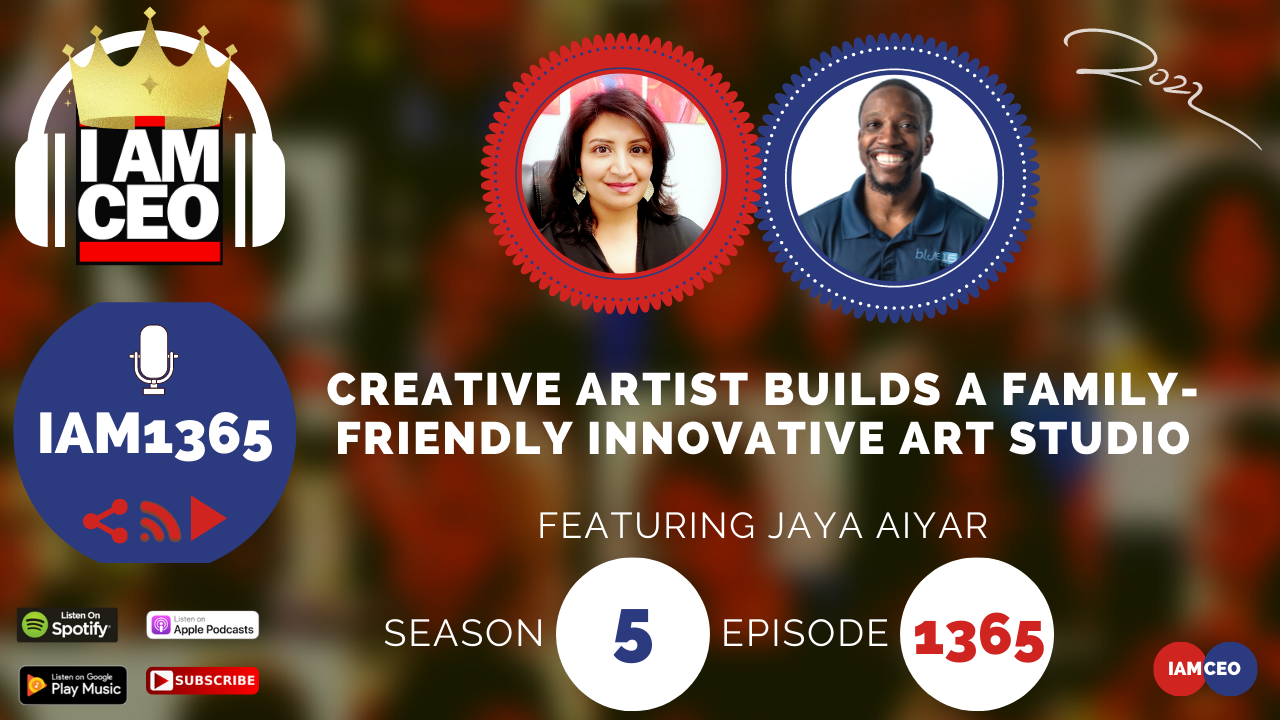 Creatif is an innovative art studio brand founded by Jaya Aiyar. She envisioned this novel idea and has worked on it from concept to reality. With this talented mastermind and hard-working woman at its helm, Creatif has been able to offer a family-friendly art experience integrated with technology, to thousands. Jaya's engineering and project management degrees have helped her redefine art studios and her creative business model has positively impacted artists of all ages.
Through the Creatif franchising program, her goal now is to expand this artistic enterprise across the country. Creatif is looking for motivated entrepreneurs who can open this impressive concept in new territories.
"My vision for Créatif is to be a brand that redefines what an Art Studio is. By integrating Art with Technology, we have transformed the traditional art studio into an exciting and experiential community destination. I'm thrilled to see us become an integral part of our customer's meaningful experiences, their artistic development, and their cherished memories." – Jaya Aiyar
CEO Story: Jaya grew up in a creative household with her mom that is very artistic. Found a niche in the art studio that is family-friendly, and integrated with technology is the key to the success of her company.
Business Service: Clients can come in for a birthday party, walk-in, class, corporate team buildings for companies, selling paint gifts, etc. Franchising is available.
Secret Sauce: Many revenue streams. Franchisees have the flexibility to cater to the customer's demands and local needs. With their technology, they can manage in an efficient way.
CEO Hack: Manage your time. App mention: Google Calendar ( color coding) Book mentioned: The Grit by Angela Duckworth – effort counts twice, effort goes a long way than talent.
CEO Nugget: Take more risk. Having a bigger vision. Taking risks is important for you to grow.
CEO Defined: A team player. Hands-on. Part of the team. Operating on high moral grounds, high ethics, and honesty.
Linkedin: Jaya Aiyar
---
Check out one of our favorite CEO Hack's Audible. Get your free audiobook and check out more of our favorite CEO Hacks HERE