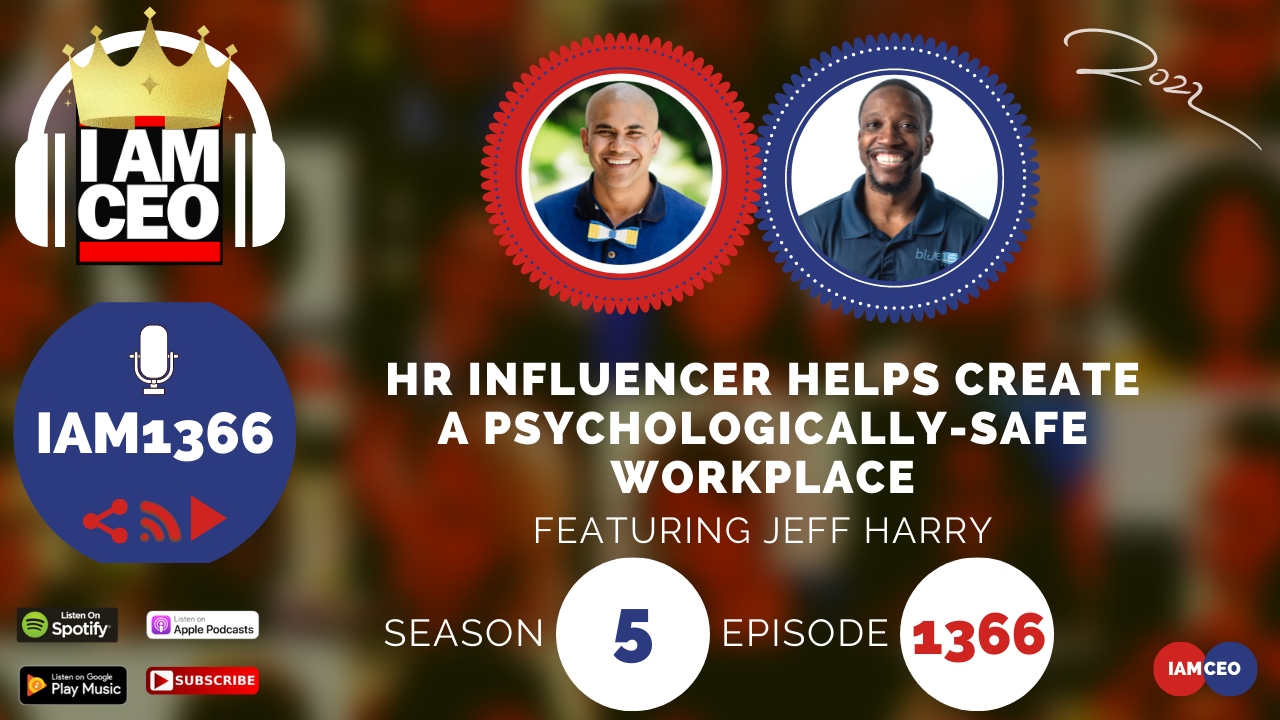 Jeff Harry combines positive psychology and plays to heal workplaces, help teams build psychological safety, and assist individuals in addressing their biggest challenges through embracing a play-oriented approach to work. Jeff was selected by BambooHR & Engagedly as one of the Top 100 HR Influencers and has been featured in the NY Times, Mashable, Upworthy, Shondaland, & Wired. Jeff has worked with Google, Microsoft, Southwest Airlines, Adobe, the NFL, Amazon, and Facebook, helping their staff to infuse more play into the day-to-day.
CEO Story: As a child, inspired by what he saw in the movie the Big. Jeff was desperate to work in the toy industry, but got disappointed when he achieved his dream because there was no fun at all. Then he bumped into an organization that teaches engineering with legos.
Business Service: Workshops on healing workplaces. Addressing hard conversations or addressing toxic masculinity.
Secret Sauce: Play-oriented built with positive psychology.
CEO Hack: Help tap into their play values as a kid. And starting your day with play.
CEO Nugget: We are not as scared when we're focused on 'we' as opposed to me.
CEO Defined: Sees an issue that they believe they can solve. No matter how long the results or impact may be, you do the work because you care.
Website: https://www.rediscoveryourplay.com/guest
Youtube: jeffharryplays
Instagram: jeffharryplays
Linkedin: jeffharryplays
Medium: @jeffharryplays
Twitter: jeffharryplays
Tiktok: @jeffharryplays
Book: how-can-play-bring-your-team-back-together-in-this-uncertain-world ,
reshape-the-future-of-work-by-dismantling-toxic-masculinity
---
Check out one of our favorite CEO Hack's Audible. Get your free audiobook and check out more of our favorite CEO Hacks HERE