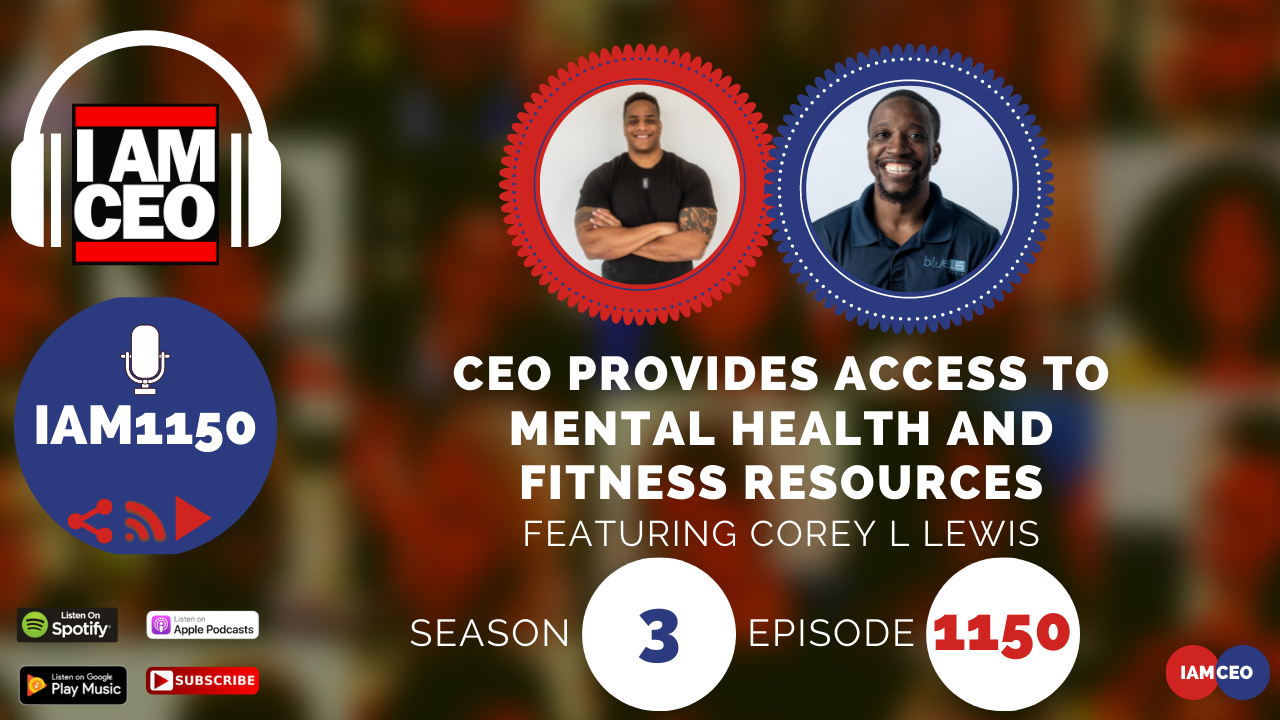 Corey Lewis is the CEO and Founder of 1AND1 LIFE, a Black-owned mental health and wellness performance platform that curates and customizes content, tools, and products to inform, guide, and empower its community. Due to the lack of mental health and fitness resources provided for African Americans, specifically African American men, Corey saw the need to address this issue by simplifying the options, creating accessible information, and disrupting the wellness landscape as a whole. In turn, a majority of the content curated by Corey and the 1AND1 LIFE Team is powered by the discussion of what mental health and wellness mean to the Black Community and how, together, we can break the stigma.
Additionally, Corey shares a passion for performance and fitness. With his determination and drive, he found himself playing football in the Big Ten Conference at The University of Illinois. He was also given the opportunity to participate in the Academic All Big-Ten for three years and won the Big Ten Distinguished Scholar Award. Shortly after, Corey played a short stint as a professional football player and persevered through four ACL surgeries and seven knee surgeries. Corey is now a certified personal trainer and motivational speaker who helps others reach their fitness goals through fitness activity, nutrition plans, and mental health resources.
If you'd like to learn more about Corey and his accomplishments, please check out Forbes, Black Excellence, and Thrive Global.
CEO Hack: My morning routine
CEO Nugget: Entrepreneurship life is hard and there's much to be learned. Hire a CFO and get everything structured together in the back office
CEO Defined: Rallying the troops, streamlining processes and operations as well as understanding the people who work with you
Website: http://1and1life.com/
Instagram: @bigc1and1
---
Check out one of our favorite CEO Hack's Audible. Get your free audiobook and check out more of our favorite CEO Hacks HERE