DMV CEO
I AM CEO PODCAST
IAM1427 – Consultant Creates Bridges to Conflict and Build a Common Ground
Podcast Interview with Suman Kapur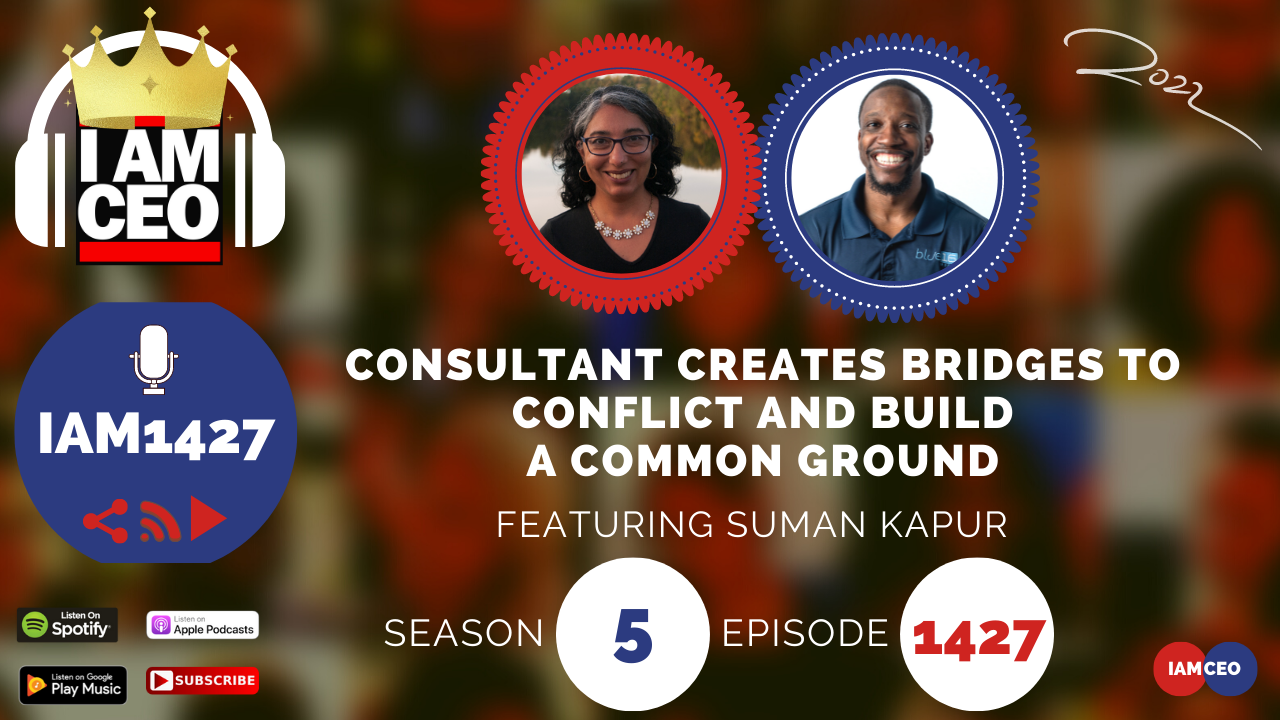 Suman is a Professional Development Consultant, dedicated to supporting individuals and organizations through conflict management and culture change initiatives with a distinct focus on the values of Diversity, Equity, Inclusion, and Belonging (DEIB). She approaches her work with attention toward self-care, compassion, empathy, collaboration, and awareness, all of which she recognizes as essential for transformation to a more just and inclusive society.
CEO Story: Suman called herself an accidental entrepreneur. She never planned to be a business owner. The dream that she had was to take time with her children that is why she left her job to purposely be with her children. Got an offer for admin, and from there started Well Balanced Solutions as a Virtual Assistant and grew it for 6 years. She missed her job as a mediator which is why she moved to her expertise as a professional development consultant as a catalyst for conflict management and culture change.
Business Service: Customised educational workshops. Facilitate conversations on calls to action. Surveys, data analysis, and creating a path.
Secret Sauce: Understand the people at hand and create the same goal. Bring people together, have them see the bigger picture, and guide them to the ultimate goal.
CEO Hack: Be conscious. Set aside a number of appointments a week that you can handle. Stick to it.
CEO Nugget: Know your worth or value. Just be grateful. Be patient.
CEO Defined: Women can be leaders and be successful in business. Make a positive impact on workplace culture.
Facebook: WellBalancedSolutions
---
Check out one of our favorite CEO Hack's Audible. Get your free audiobook and check out more of our favorite CEO Hacks HERE