I AM CEO PODCAST
IAM1428 – Attorney and CPA Helps Businesses with State Tax Problems
Podcast Interview with Karen Tenenbaum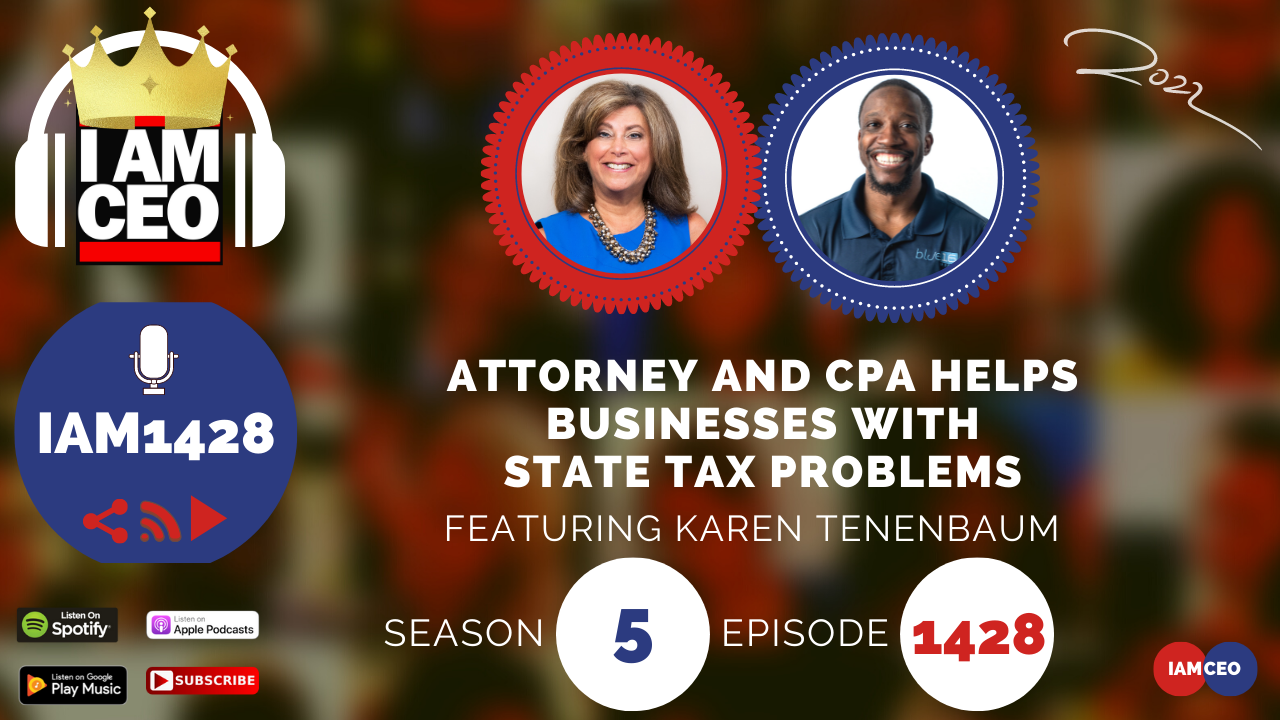 Karen Tenenbaum is a tax attorney for 39 years with an LL.M. in tax and is also a CPA. She founded Tenenbaum Law, P.C., in Melville, NY, 25 years ago. The firm helps individuals and businesses facing IRS and New York State tax problems. Karen is a frequent speaker on IRS and NYS tax issues for numerous professional organizations, including the NYS Society of CPAs, the NCCPAP Accounting and Tax Symposium, AAA-CPA, New York State Society of Enrolled Agents and more. Presently, she serves as the Chair of the Suffolk County Bar Association Tax Law Committee and the Vice Chair of the NYS Society of CPAs Relations with IRS Committee. Her firm has successfully helped many individuals and businesses resolve their tax problems.
CEO Story: Karen has so much experience in state tax. During the pandemic, IRS has slacked off their collections, but recently there have been a lot of updates happening and they are trying to be more aggressive on how they collect taxes, especially those who owe them. And so individuals and business owners need to be aware of it, Karen is there to help them to get their way through it.
Business Service: IRS and New York State tax problems.
Secret Sauce: Understanding the human aspect of the business – sympathetic and empathetic to the client.
CEO Hack: Know your numbers – KPI Key performance indicators, money, and matrix. Then make your decisions based on that.
CEO Nugget: Everyone has their own strength, and build an amazing team in the company.
CEO Defined: Working on your business seeing the big picture view. Making an impact in the community.
Website: www.litaxattorney.com
LinkedIn: https://www.linkedin.com/in/karentenenbaumtaxattorney ,
Instagram: tenenbaum_law
Facebook: KJTPC
Twitter: TenenbaumLaw
---
Check out one of our favorite CEO Hack's Audible. Get your free audiobook and check out more of our favorite CEO Hacks HERE