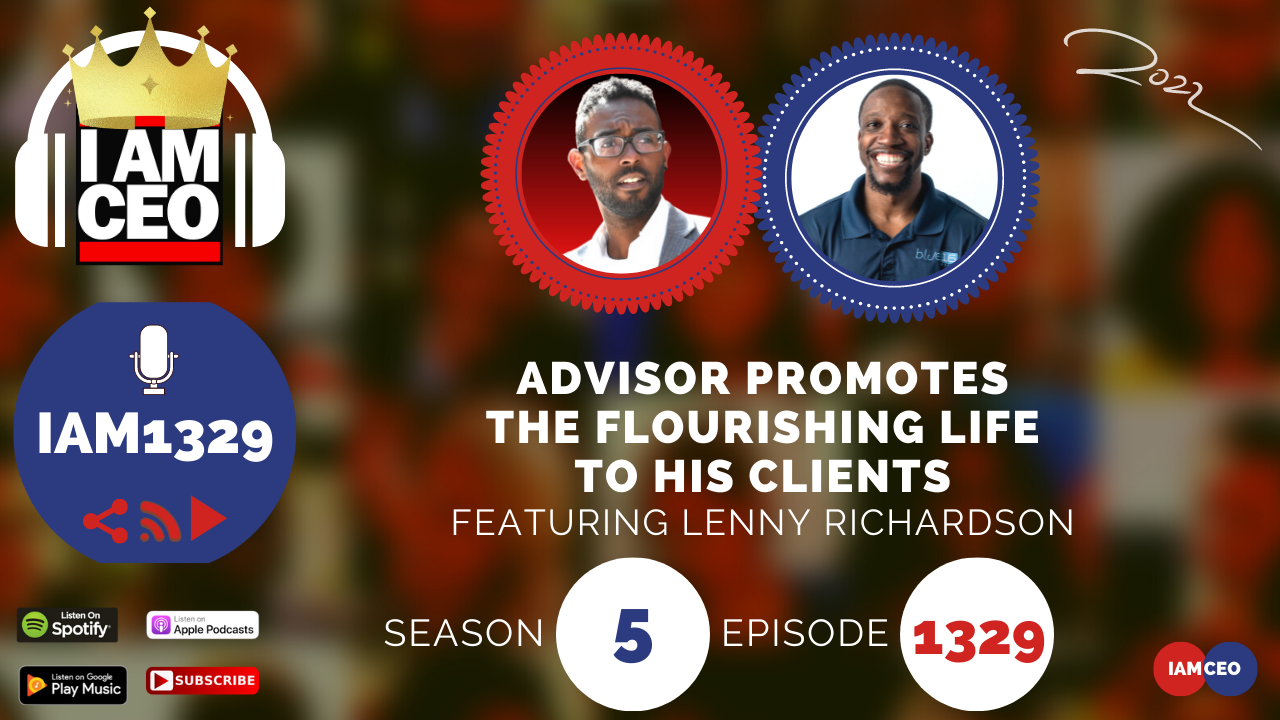 Lenny Richardson is a Real Estate Advisor currently licensed in Northern VA. Lenny's overall mission in life is to promote the idea of "Eudaimonia", which loosely translates to "The Flourishing Life" and involves optimal Health, Abundant Wealth, and fantastic Relationships.
CEO Story: Lenny became an entrepreneur out of necessity in college life. After working in a gas station and Walmart. He found an opportunity in the real estate industry by being an advisor.
Business Service: Assisting clients in finding their dream house.
Secret Sauce: Trying to get people to understand 'Eudaimonia' – 3 Pillars of a fulfilled life. 1. Health, 2. Wealth, 3. Relationships.
CEO Hack: Have a planner, use it effectively. An app, Pomodoro (productivity tool ) that lets you manage your time and focus your 45min. on a specific task with no distraction.
CEO Nugget:

 

Make a bigger habit to meet more people and network. Brand building.
CEO Defined: Being a general, a leader to people around you but also to yourself. Controls their day, time, and future.
Website: www.lennyrichardson.online
Instagram: leviticus
Facebook: lennyrichardsonrealtor
---
Check out one of our favorite CEO Hack's Audible. Get your free audiobook and check out more of our favorite CEO Hacks HERE