I AM CEO PODCAST
IAM1328 – Coach Helps Her Clients Search for Authenticity in Life
Podcast Interview with Lesley Bradshaw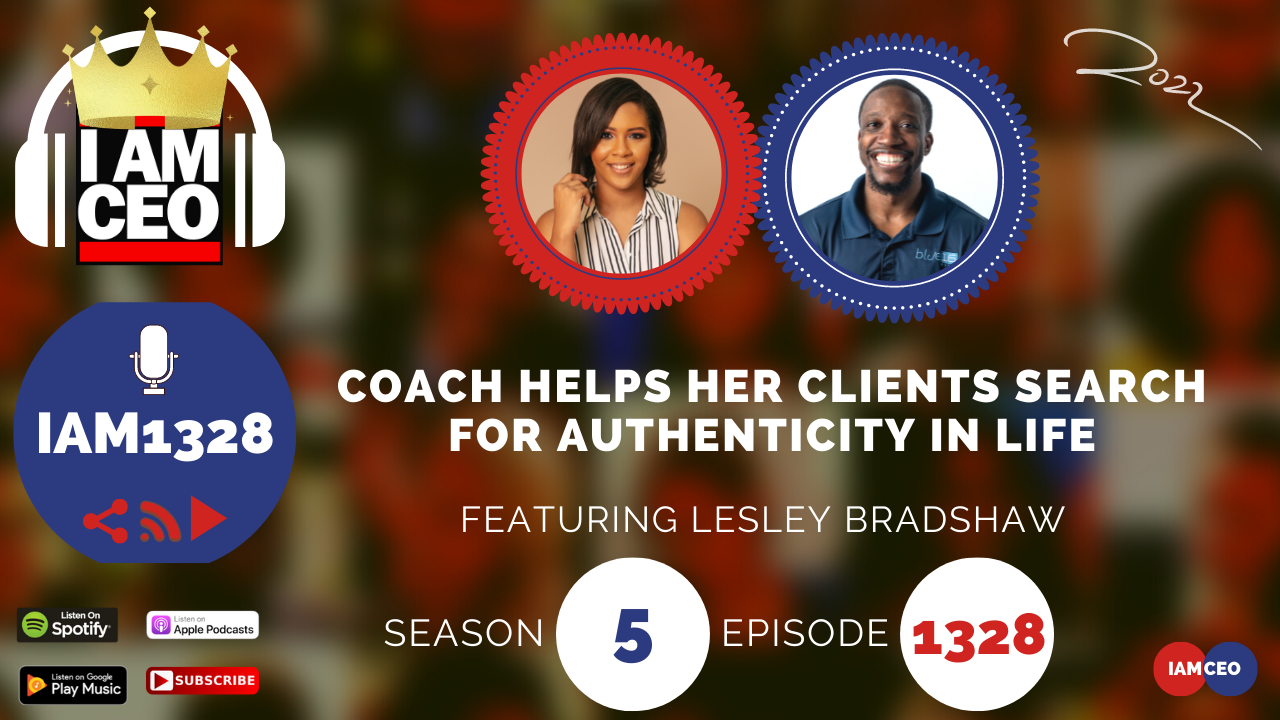 Lesley Bradshaw is a Certified Life Coach with a background in Psychology and Human Resources. She is a mother of 2 beautiful daughters who are her inspiration for pursuing a coaching career. As a former people pleaser herself, Lesley has not only learned the theory of how to level up in life, but she has also put into practice all the techniques that she teaches. She wishes to support as many people as she can in their search for authenticity by helping them figure out those blind spots and limiting beliefs that are keeping them from pursuing the life of their dreams.
CEO Story: Life was blurred for Lesley, having been pregnant early. Pressured with lots of limiting beliefs. When Lesley finally regained herself, coached herself, that is where she discovered her passion for helping other people through coaching where she experienced it herself and with inclination to her background which is psychology and human resource.
Business Service: One-on-one coaching every week on a 6 months contract minimum. Learning to love and appreciate yourself, it's okay that you have certain thoughts and bad days. And learn to become passionate about yourself.
Secret Sauce: Just being yourself, being human. Don't pretend to be someone else.
CEO Hack: Morning routine not necessarily meditation, find something that works for you and your personality. Choosing your thought for the day and journaling them. Talking to your inner child.
CEO Nugget: Become passionate with yourself. You're human, mistakes happen, thoughts and circumstances happen
CEO Defined: Being the umbrella in the community when there is rain.
Website: www.lesleybradshaw.com
Instagram: lesleybradshawlc
LinkedIn: lesley-bradshaw
---
Check out one of our favorite CEO Hack's Audible. Get your free audiobook and check out more of our favorite CEO Hacks HERE