I AM CEO PODCAST
IAM1327 – Coach Drives Outcomes through Transformational Mentorship
Podcast Interview with Victor Felix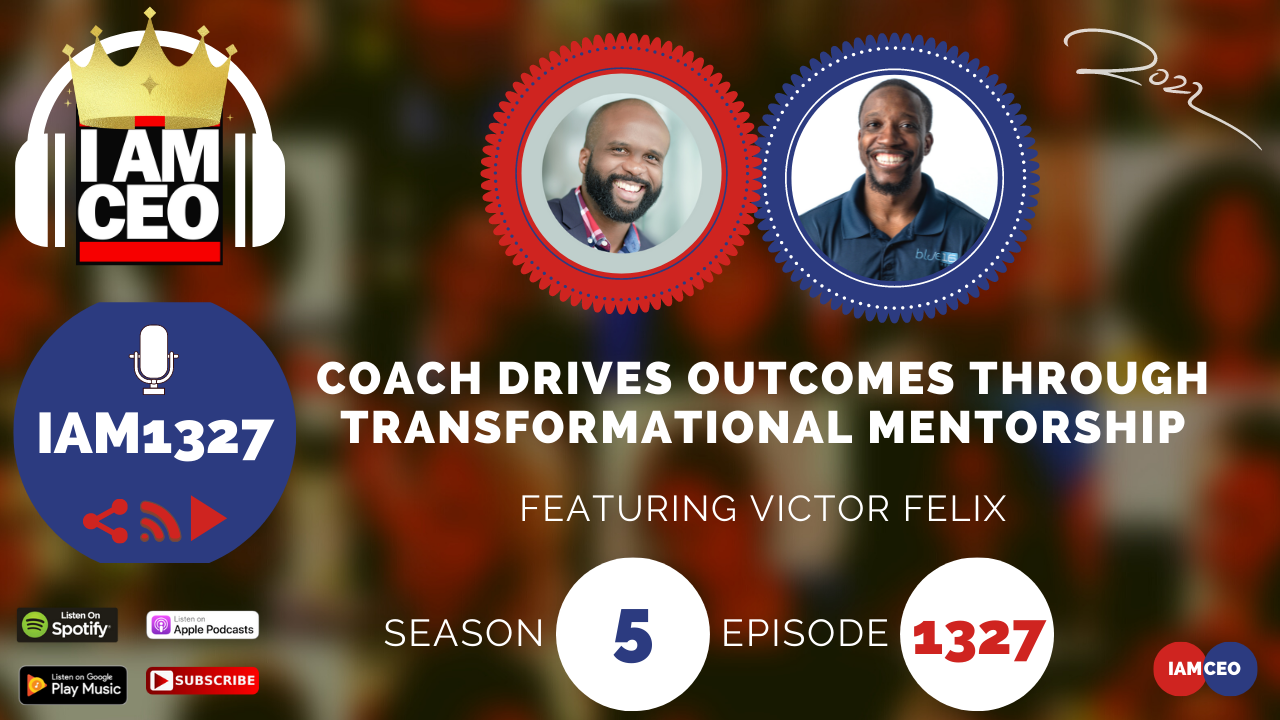 Victor Felix is a brand strategist and business coach, specializing in helping companies communicate a compelling message through narrative. His experience in business development has led him to always push the envelope to arrive at creative solutions. He adds value to teams by inspiring and galvanizing them to action. He drives outcomes through transformational mentorship by helping people become passionate about what they do and utilizing their skills and abilities to operate at peak performance. He is a Brainz 500 Global Award Honoree for 2021 and the founder of Community Leadership Network, a coaching company that helps people turn their setbacks into comebacks in their business.
CEO Story: "In life, you can never connect the dots by looking forward, you can only connect them by looking backward" -Steve Jobs. Victor got into the process of falling down and getting back up. Learning from the past on what not to do and doing more on good things.
Business Service: Brand strategy. Business coach.
Secret Sauce: Letting your client feel that they're your only client. Treat your customers that they matter to you.
CEO Hack: Always learning like a sponge, always soaking of information.
CEO Nugget: Invest in people. People-centric and customer-centric mentality rather than a business and me-first mentality, amazing things can happen.
CEO Defined: A visionary and the vision has you. Inspires hope. Developing a person better.
Website: communityleadershipnetworkus.com
LinkedIn: coachvictorfelix/
---
Check out one of our favorite CEO Hack's Audible. Get your free audiobook and check out more of our favorite CEO Hacks HERE