Finances
I AM CEO PODCAST
IAM1237 – Founder Helps His Clients Get Strategic Financial Advice for their Business
Podcast Interview with Larry Chester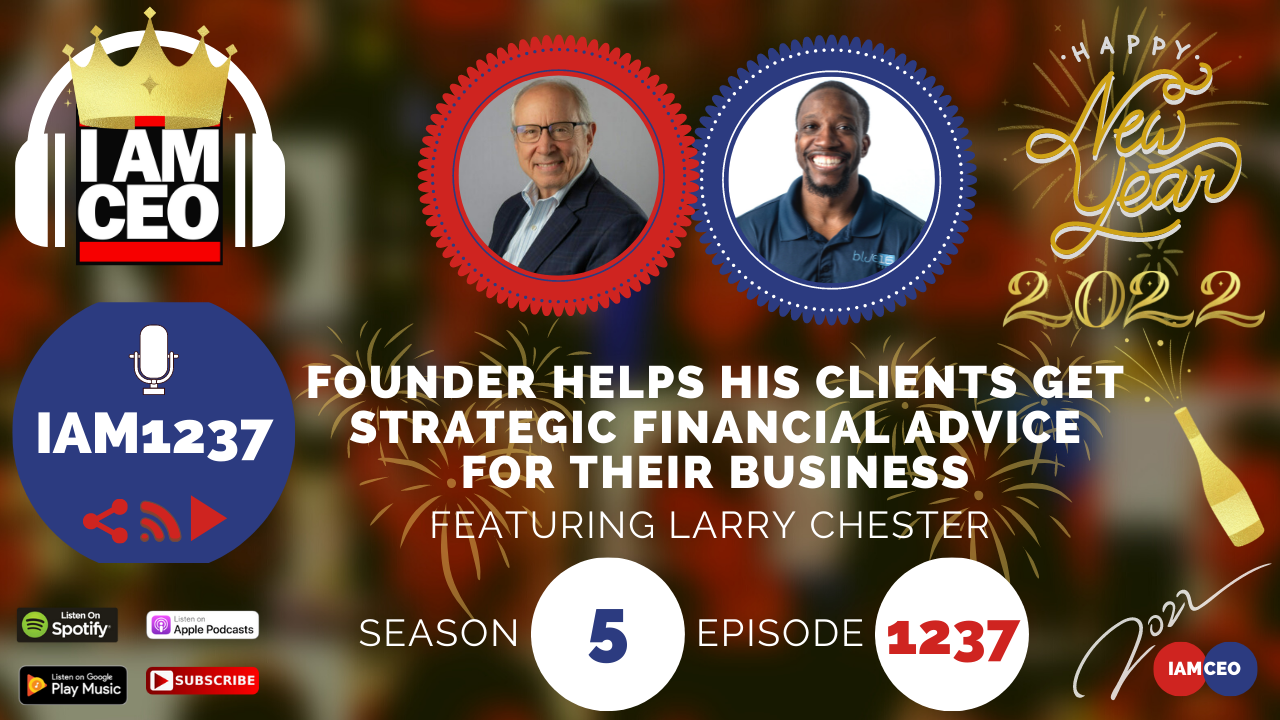 Larry is a seasoned financial consultant disrupting the way companies get strategic financial advice. At the same time, he's changing the way you view a guy (still working) in his 70's. This "old guy" can certainly tell stories that will remind you of your favorite uncle, while at the same time teaching you how to increase profitability in your business. And in the process, make you hope you have that kind of energy when you are his age.
CEO Story: After struggling to get a full-time job as a CFO working for companies, he came to its fruition and now has three CFO's working full time for him.
Business Service: Guide companies to have a strategic plan in their financial system.
Secret Sauce: The ability to look at the business owner's business from a fresh perspective by showing them what the whole economic environment looks like.
CEO Hack: Hire a virtual assistant and administrative assistant to manage your calendar and other priorities. So you can focus on your day-to-day activities.
CEO Nugget: Knowing your endpoint. Thinking in advance about what your company will look like in the future.
CEO Defined: Independence to make decisions and the opportunity to direct your future.
Website: www.cfosimplified.com
---
Check out one of our favorite CEO Hack's Audible. Get your free audiobook and check out more of our favorite CEO Hacks HERE