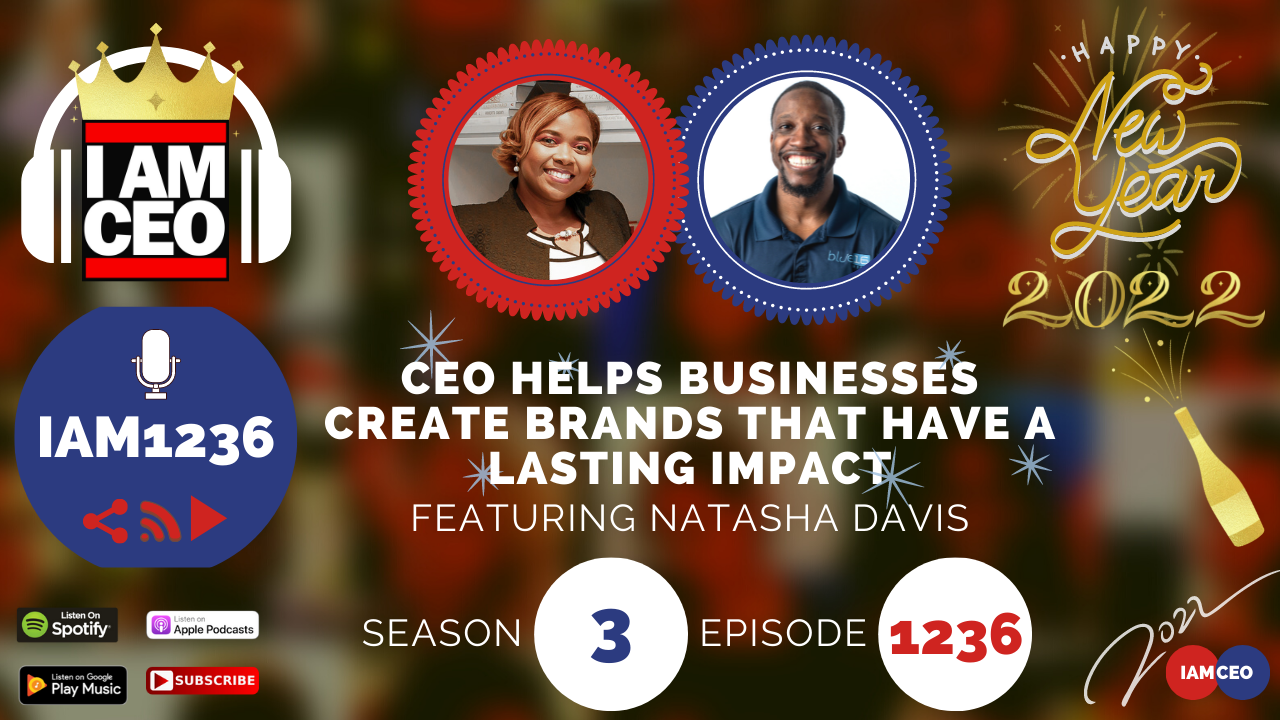 Natasha E. Davis affectionately known as "The Chief Visionary" is a baccalaureate-prepared Registered Nurse certified in Emergency and Trauma nursing for over 12 years. She emerged as a Branding Strategist and Corporate Trainer in 2007, with the launch of her 3rd company Impact Branding Consulting, Inc. a certified Woman Owned Small Business. Natasha advanced her career and pursued her Masters in Business & Marketing in the Fall of 2009. Her specialty is helping executives, entrepreneurs and companies create brands that have a lasting impact.
She thrives on fixing problems and eliminating frustrations for companies and their executives. Over the past 10 plus years, Natasha has worked with several companies and executives to assist them in enhancing their business potential, brand equity, brand loyalty, customer satisfaction, and marketing strategy through the power of brand positioning. Utilizing her "Brand First Principle" she has taken companies from a negative 8% profit margin to a flourishing 40% profit margin and on average increases company revenue by 30% per year. She quickly identifies performance gaps, finds solutions, gets results, and improves outcomes.
CEO Story: Natasha's turning point to become an entrepreneur was when she felt so disconnected and so inauthentic to what she should be doing. And so she put on the full armor of entrepreneurship and helped several companies through branding consultancy.
Business Service: Strategic brand positioning, customer satisfaction, and marketing strategy.
Secret Sauce: Enabling the entrepreneurs to bring back on how they have started and why they started. Making sure to define the personality of her client's company as a good foundation.
CEO Hack: Making sure you have a CEO day –

 

how to strategically move the company. How to work on your business.
CEO Nugget: As an entrepreneur, you must have a clear and final destination to get to plan A. No place for plan B. You may take multiple routes, but it only takes you to plan A.
CEO Defined: Be able to take everything you have in your heart and in your mind, have it mobilized thru the power of others. Having true control of the legacy that you've been destined to fruition on this earth.
Website: impactbrandingconsulting.org
Facebook: impactbrandingconsulting
Instagram: impactbrandingconsulting
Youtube: channel/UCP4PZfF4Vn7QgSX6mQXUPhw
Twitter: impactbrandingconsulting.org
natashadavisvisionary.com/books
---
Check out one of our favorite CEO Hack's Audible. Get your free audiobook and check out more of our favorite CEO Hacks HERE