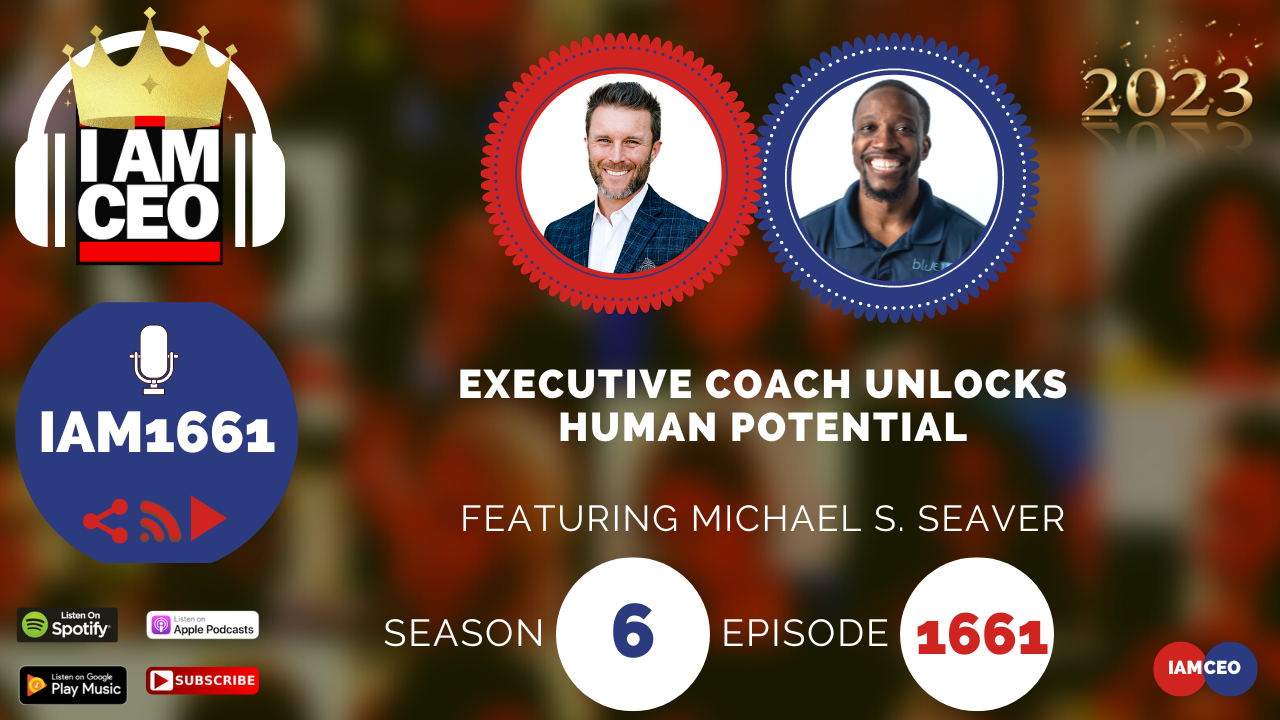 Why it was selected for "CBNation Architects": It's always great to have other podcasters on the show. We talked a little flow and how that played such a huge part in his life and evolution. Also, knowing how big authenticity is in the work that he does. Part of being human is showing up as "YOU" but also having awareness around and trusting that intuition. It also has a powerful impact on an organization's culture.
Check out premium content in the CBNation Library at http://cbnation.co/library and pick up our eBook to hear some of the best lessons at http://cbnation.co/shop.
Previous Episode: https://iamceo.co/2021/02/18/iam920-executive-coach-unlocks-human-potential/
Transcription:

Michael S. Seaver Teaser 00:00
One of the things that I spend a pretty fair amount of time today with clients or teams is having each person know his or her core values.
Intro 00:09
Are you ready to hear business stories and learn effective ways to build relationships, generate sales, and level up your business from awesome CEOs, entrepreneurs, and founders, without listening to a long, long, long interview? If so, you've come to the right place. Gresh values your time and is ready to share with you the valuable info you are in search of. This is the I am CEO podcast.
Gresham Harkless 00:36
Hello, hello, hello. This is Gresh from the I am CEO podcast and I appreciate you listening to this episode. And if you've been listening this year, we're doing something a little bit different where we're repurposing our favorite episodes under certain categories or topics that we think are gonna be extremely impactful for CEOs, entrepreneurs, and business owners. This month is going to be about not forgetting about the human part of the business. Often we forget about the human part of life. We often forget about the human part of the business. So look forward, to self-care tips, fitness, burnout, purpose, biz and personal, personal branding, motivation, drive, success, understanding your why, and of course, how important customer service is. But at the heart of it, it's all about, remembering the human part of the business. So sit back and enjoy this special episode of the I am CEO podcast.
Hello, hello, hello. This is Gresh from the I am CEO podcast and I have a very special guest on the show today. I have Michael S. Siever of michaelssiever.com. Michael, it's awesome to have you on the show.
Michael S. Seaver 01:33
Thank you so much, Gresh, for having me, man.
Gresham Harkless 01:35
No problem. Super excited to have you on, and before we jumped in, I wanted to read a little bit more about Michael so you can hear about all the awesome things that he's doing. And Michael is an award-winning executive coach, author, keynote speaker, and podcast host. He's on a mission to unlock human potential to help people uncover and live their purpose and live a more meaningful and authentic life. Michael offers a no-nonsense strategies to help people find confidence in their life's narrative commonalities across generations working today and ways to communicate with emotional intelligence. Michael, are you ready to speak to the I am CEO community?
Michael S. Seaver 02:07
Most definitely.