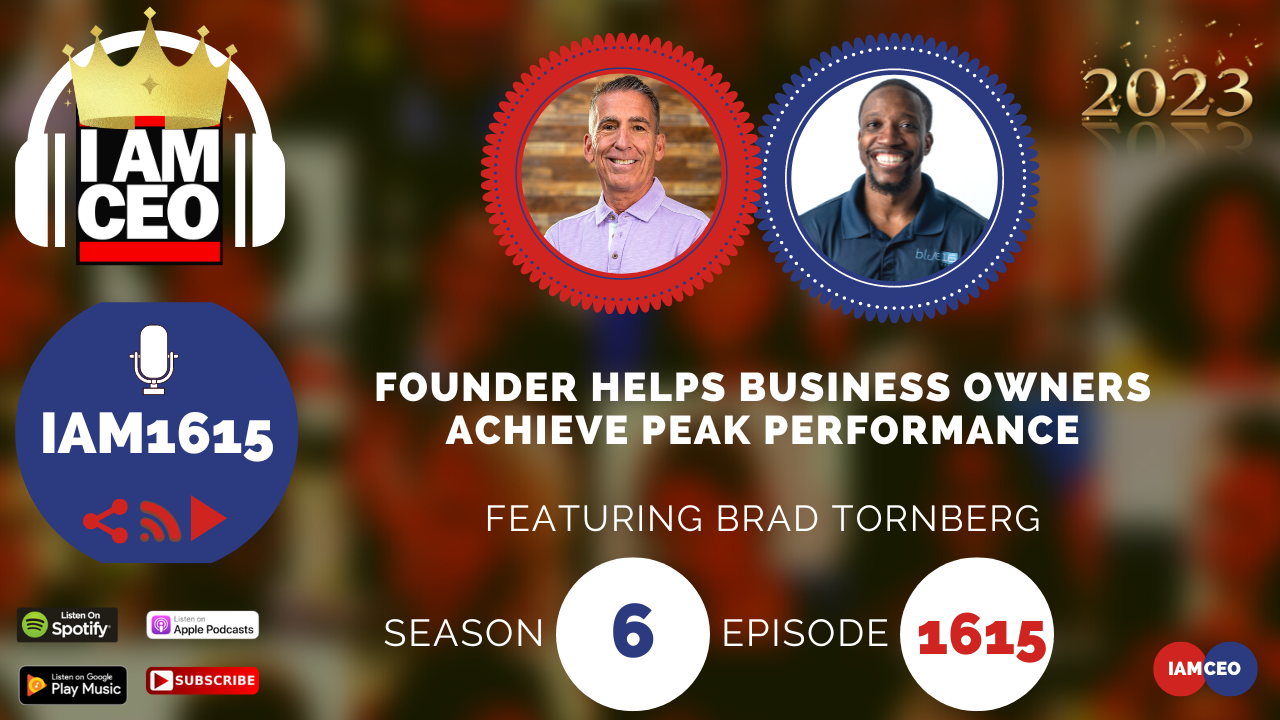 Why it was selected for "CBNation Architects": What Brad does is around helping business owners make it to the next level. So that's a core of what we are focused on and so is Brad.
Check out premium content in the CBNation Library at http://cbnation.co/library and pick up our eBook to hear some of the best lessons at http://cbnation.co/shop.
Previous Episode: https://iamceo.co/2022/03/12/iam1305-founder-helps-business-owners-achieve-peak-performance/
Transcription:

1615
Brad Tornberg Teaser 0:00
So when people ask me what is business fitness, I say we help C-level Executives and business owners achieve peak performance for both themselves and their business and that's my secret sauce.
Intro 0:13
Do you want to learn effective ways to build relationships generate sales and grow your business from successful entrepreneurs, startups and CEOs without listening to a long long long interview? If so you've come to the right place. Gresham Harkless values your time and is ready to share with you precisely the information you're in search of. This is I am CEO podcast.
Gresham Harkless 0:41
Hello, hello, hello, this is Gresh from the I am CEO podcast. I have a very special guest on the show today. I have Brad Tornberg of E3 Consulting. Brad great to have you on the show.
Brad Tornberg 0:50
Great to be here Gresham, looking forward to our conversation.
Gresham Harkless  0:53
Yes I'm super excited about it as well too and hearing about all the awesome things that you're doing. Before we jump into that conversation I wanted to read a little bit more about Brad so you can hear about some of those awesome things. Brad is the founder of E3 Consulting and the author of business Fitness Revolution which is available on Amazon. He recently launched Business Fitness University a program designed for business owners, C-suite Executives and managers. Brad has provided management consulting business software selection and implementation for over 35 years. He has helped hundreds of businesses grow their profits by decreasing costs, increasing revenue, and optimizing employee and team performance. Brad super excited again to have you here on the show, are you ready to speak to the I am CEO community?
Brad Tornberg 1:34
Yes I am sir.