I AM CEO PODCAST
IAM1567 – Innovator and Coach Helps People Achieve Their Creative Potential
Podcast Interview with Dr. Steven Kowalski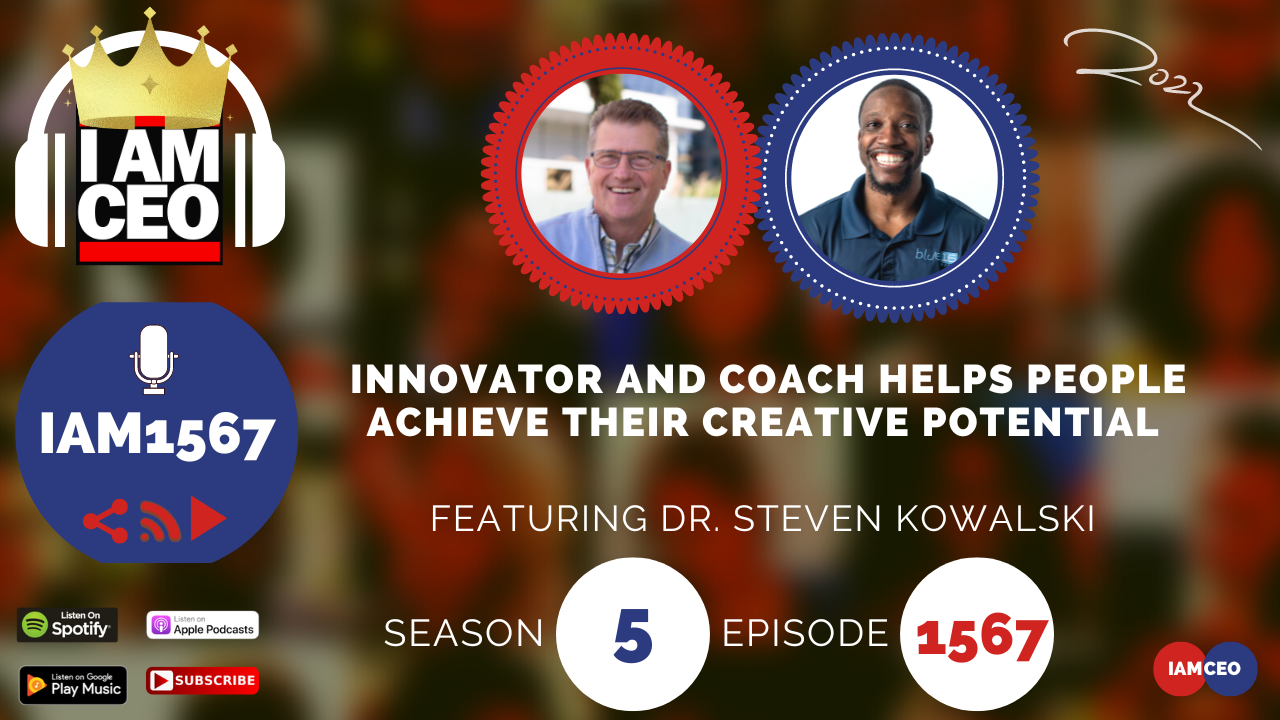 Steven is a leading voice in the global movement for conscious creativity. He has more than 25 years of experience as an organizational development expert facilitating the creativity of scientists, engineers, business leaders, and professionals across industries to blaze new trails, catalyze creative potential, and deliver real-world innovation. His recently released book, "Creative Together: Sparking Innovation in the New World of Work" helps readers rewrite the story of who they are as creators and learn to create more effectively with others. As Steven often says, "to innovate, we have to get creative. Together!"
CEO Story:

 

Dr. Steven created his company for the express purpose of accommodating individual's creative potential. Helping people activate their potential and use it in business in life and anywhere they need to change the status quo, reinvent and pioneer.
Business Service: Gifted methodology. Helping people to achieve their creative potential.
Secret Sauce: The ability to know and explain the creativity aspect of giftedness. Listening to people – what they really want to create, to see how to shape or support, and coaching/consulting. Helping people unlock their potential.
CEO Hack: Book mention: Getting Things Done by David Allen – work-life management system.
CEO Nugget: Focus on the next actions, the very next step to move forward.
CEO Defined:

 

It's a mindset – long-term sustainability, long-term value creation, empowering others. Strong vision.
Website: www.stevenkowalski.com
LinkedIn: stevenkowalski
Amazon book link: https://www.amazon.com/dp/1774581620/ref=sr_1_1
---
Check out one of our favorite CEO Hack's Audible. Get your free audiobook and check out more of our favorite CEO Hacks HERE