DMV CEO
I AM CEO PODCAST
PodCEO
IAM1553 – Fitness Coach Introduces the AntiDiet Nutritional Program to His Clients
Podcast Interview with Paul Lyngso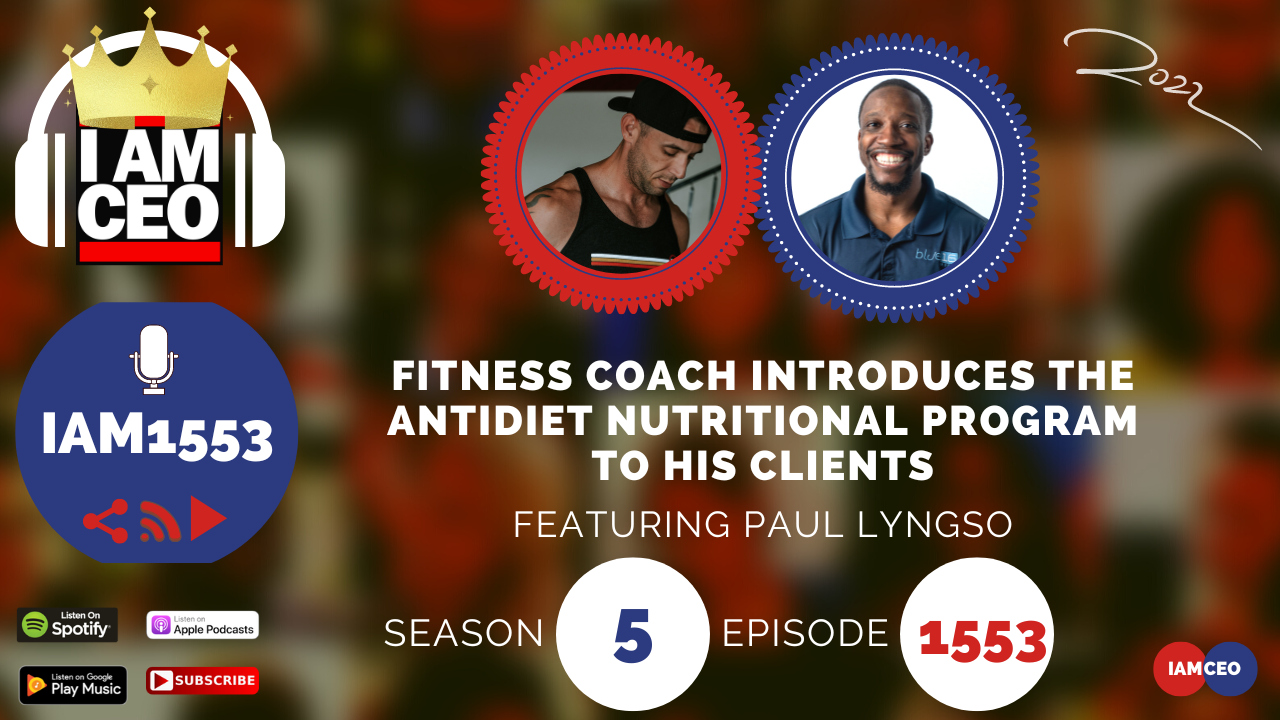 As the Founder of the Lyngso Fitness Academy, Paul has helped thousands of people across the globe to finally overcome their internal and external blocks to greatness. Paul is exceptional because of his psychological and philosophical approach to health and fitness. I bet you know at least a hundred fitness influencers on social media and have watched a crazy amount of transformation videos through infamous diets. His approach is the exact opposite. In fact, his signature program is called, "The AntiDiet Nutritional Program." He works on abundance, not restriction. You can achieve your goals without giving up the things you love. You need to learn how to fine-tune things! He offers a new way of doing things that actually works and is sustainable in the long run. His brand, Metaphysique, has helped hundreds of people live healthy life without running away from their comfort food.
CEO Story: Paul got into the fitness industry in 2008 or 2009. He really wanted to be in the fitness business and so he got his certification and trained people out of a corporate gym for a year and then started doing his own business. Having his own gym and when the pandemic hit, Paul pivoted into running courses online and one-on-one coaching.
Business Service: One-on-one coaching. With a curriculum program and teach the clients how to apply it. With apps easy to follow. Nutrition and exercise programs. Working on the application of the principles, specific to the client's lifestyle.
Secret Sauce: Instead of having a generic program that you should do this or that, question it with an innovative way of approaching the solution based on your lifestyle.
CEO Hack: Tool, reframe. Recognizing the unresourceful, shifting our perspective and changing our filter, changing the story on what we tell of this event, and putting ourselves into a resourceful place.
CEO Nugget: Taking risks equates to the level of success you want to achieve. Taking those by seeing people doing it and your certainly to produce.
CEO Defined: Leadership and vision. It's about self-leadership and envisioning your own life. People will follow you and catch your vision.
Instagram: paul.lyngso
---
Check out one of our favorite CEO Hack's Audible. Get your free audiobook and check out more of our favorite CEO Hacks HERE