I AM CEO PODCAST
Tech
IAM1587 – CEO Enhances Customer Experience Through Digital Transformation
Podcast Interview with Orrin Klopper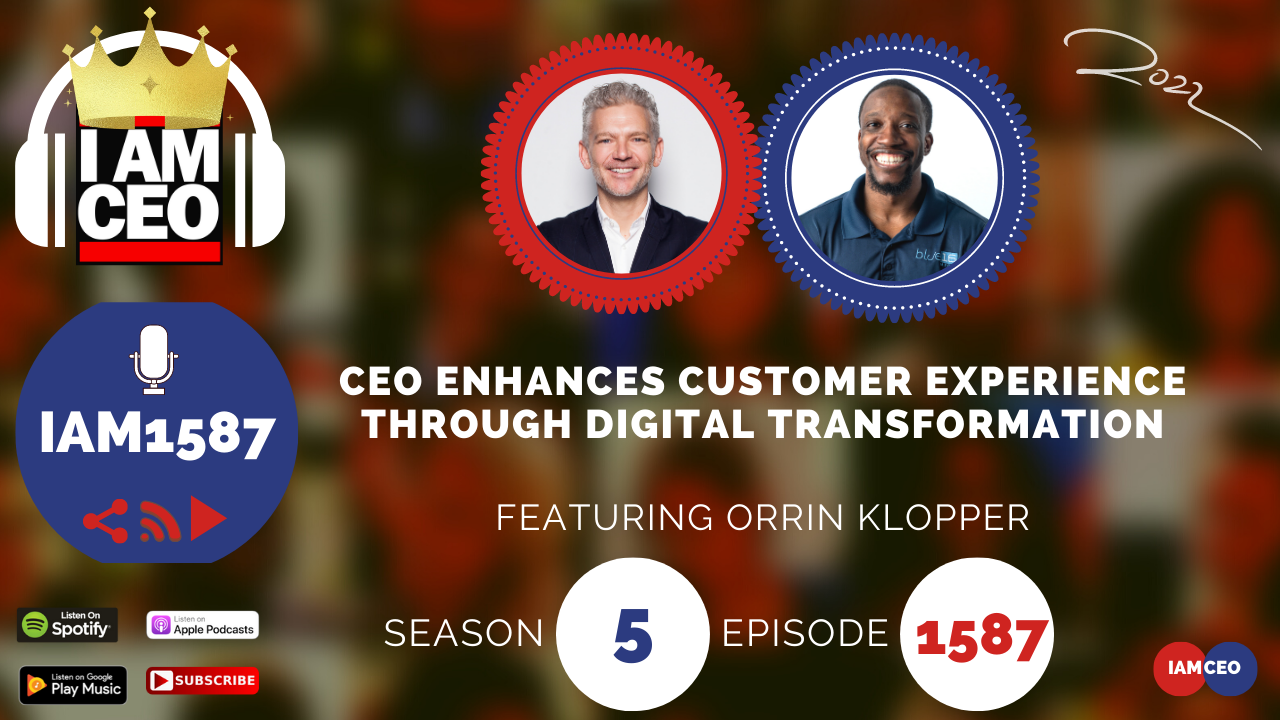 CEO of Netsurit, a $30M MSP firm. Grew to 100+ people and $30M in revenue through acquisitions and organic growth. Globally awarded Dreams program as a key part of the Netsurit aspirational culture. Went to 9 schools as a kid. Only got expelled from 3. So 6 / 9 is not a bad result. Enjoys swimming, traveling, and wine.
CEO Story: Orrin got to University and did everything from selling books and magazines from his brother's business to selling shoes and clothing at restaurants and building sites, eventually a friend at University invited him to sell computers and calculators, long story short, that's how Orrin's journey started over 25 years ago.
Business Service: Supporting the dreams of the doers. Taking the client's business knowledge and then doing recommendations and services to have a meaningful impact on the success of their business. Managed service, Security, and innovation ( finding the best ROI for your business. Subscription basis.
Secret Sauce: Having a dream plan. Protecting the culture. Focusing on what people really want in their lives. The need to differentiate.
CEO Hack: Gratitude journal every day. 3 things you are grateful for, 3 things you want to get done today, and then an affirmation statement. Meditation.
CEO Nugget: Appreciating people as often as possible publicly. Show gratitude.
CEO Defined: A huge sense of accountability. A massive honor and a privilege.
LinkedIn: orrinklopper
Full Interview:
---
Check out one of our favorite CEO Hack's Audible. Get your free audiobook and check out more of our favorite CEO Hacks HERE