Healthy CEO
I AM CEO PODCAST
Life Style
IAM1551 – Dietician Nutritionist, Certified Yoga Teacher and Author Helps Brands Convey Health Eating Messages
Special Throwback Episode - Podcast Interview with Keri Gans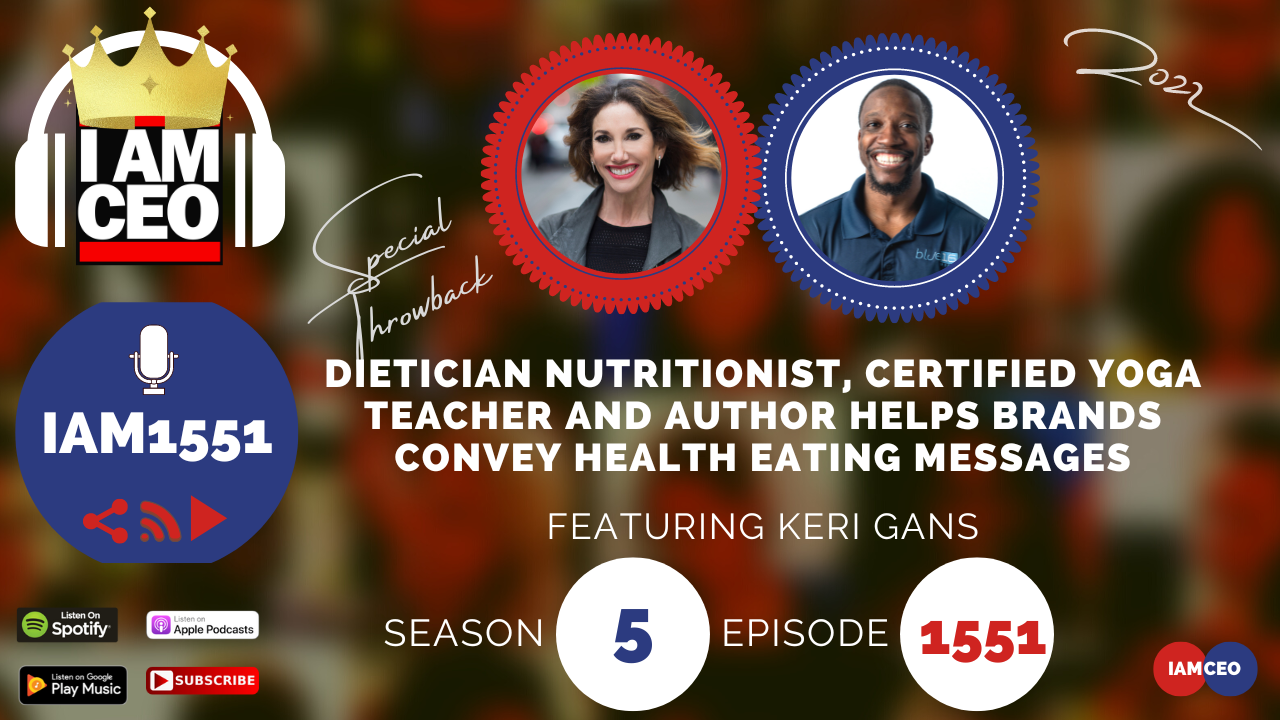 Keri Gans is a Registered Dietitian Nutritionist, Certified Yoga Teacher, and author of The Small Change Diet, a Shape Magazine Advisory Board Member and blogger for US News & World Report. The Keri Report, her own weekly blog and newsletter, helps to convey her no-nonsense and fun approach to living a healthy lifestyle. Gans is a sought-after nutrition expert and has conducted thousands of interviews worldwide. Her expertise has been featured in media outlets such as, Glamour, Shape, Self, Women's Health, The Dr. Oz Show, ABC News, PIX11 Morning Show, Good Morning America, and FOX Business. She lives in NYC and East Hampton with her husband Bart, and is a huge dog lover, Netflix aficionado and martini enthusiast.
CEO Story: Keri's passion for nutrition and passion for communicating sound messages just took off on its own. Conveying to others with her approach to living a healthy lifestyle blog.
Business Service: Working with a variety of food brands. Healthy foods. Sharing it on Keri's social media channel, blog, or with media influencers. Selling a concept.
Secret Sauce: Being true to yourself. Very specific with brands, not taking too many brands.
CEO Hack: Yoga to relax and manage every day.
CEO Nugget: (1) Don't let others tell you what you can't do (2) Don't give up (3) Be the deciding factor.
CEO Defined: Be the one that does it all and the ultimate decision maker.
Facebook: KeriGansNY
Twitter: kerigans
Instagram: kerigans
Episode Link: https://iamceo.co/2018/12/25/iam136-dietitian-nutritionist-certified-yoga-teacher-and-author-helps-brands-convey-health-eating-messages/
---
Check out one of our favorite CEO Hack's Audible. Get your free audiobook and check out more of our favorite CEO Hacks HERE