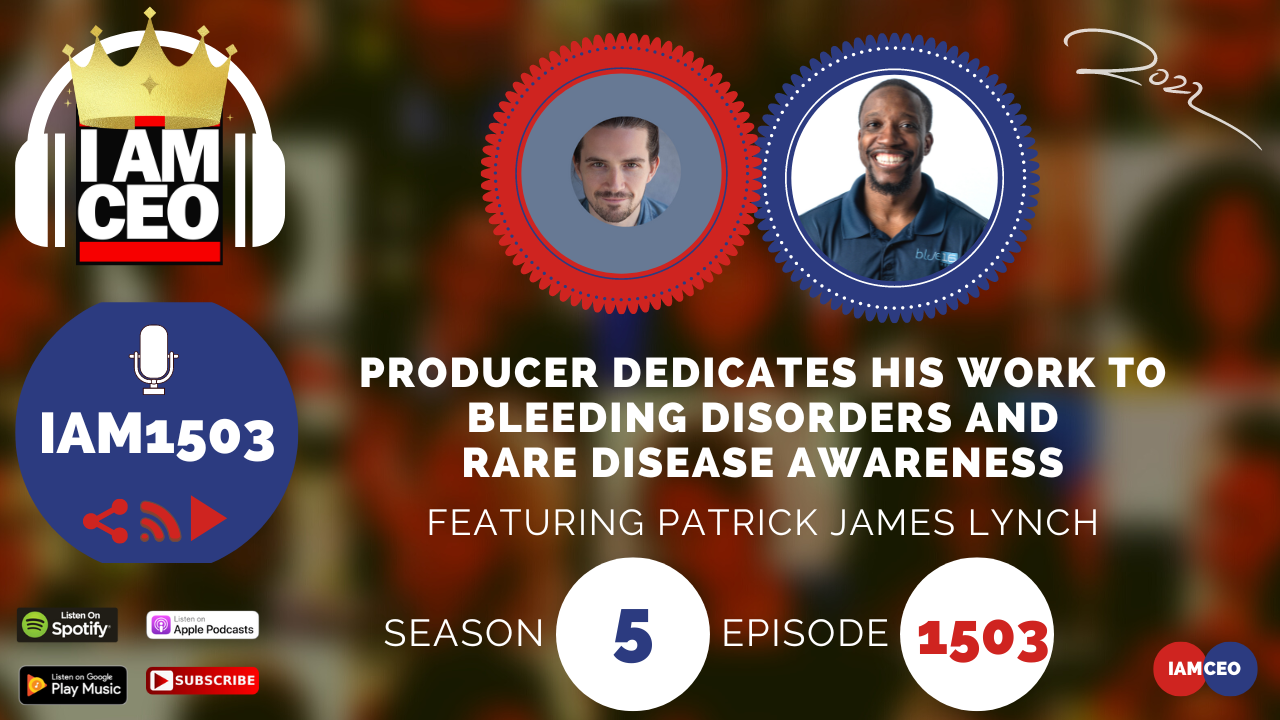 Patrick James Lynch is a globally- recognized healthcare and rare disease advocate, media professional, filmmaker, and father. He is the co-founder and CEO of Believe Limited, a mission-driven content agency, and production company, and he's the Founder of BloodStream Media, a rare and chronic disease podcast network. Some of Patrick's producing credits include the films Bombardier Blood (EP: Alex Borstein), Elsewhere (HRIFF: Best Picture), My Beautiful Stutter (EPs: Paul Rudd, Mariska Hargitay), sometimes I think about dying (Sundance Film Festival; Academy Award shortlist), and the multi-award winning web series Stop the Bleeding!. Patrick is also the Founder of the 501(c)(3) Entertainment 2 Affect Change (E2AC), a proud graduate of Boston University (BFA, Acting), and a fierce indoor cyclist. Born with severe hemophilia A, Patrick dedicates his work in bleeding disorders and rare diseases to the memory of his late brother, Adam.
CEO Story: Patrick has a very powerful story behind why he built his production company. Started his mission to use entertainment as a vehicle for engagement, and education that leads to empowerment. Born with hemophilia and his brother was lost to it. He turns himself into a curious, mission-driven individual to help others in need, educational process in preparation for the advocacy.
Business Service: Entertainment content, bringing awareness to the foundational element that people need to know about the bleeding disorder.
Secret Sauce: Being the victim and losing a brother with the disease makes Patrick unique, a true living testament.
CEO Hack: Book mention: Good to Great by Jim Collins – talks about hedgehog concepts, 3 concentric circles, where they overlap is the sweet spot. 1. What are deeply passionate about? 2. What can you be the best ethos in the world at? 3. What is the driver of the economic engine?
CEO Nugget: Do that thing that no one is telling you to do that is not on the deliverable list.
CEO Defined: Owning that you as the CEO is the secret sauce. You must be bringing to the table a major component of that secret sauce.
Headshoot link: https://m.imdb.com/name/nm4019838/mediaviewer/rm2979742720
---
Check out one of our favorite CEO Hack's Audible. Get your free audiobook and check out more of our favorite CEO Hacks HERE