Healthy CEO
I AM CEO PODCAST
IAM1502 – Full-time Model Turned Health Coach, Personal Trainer and Chef
Special Throwback Episode - Podcast Interview with Jill de Jong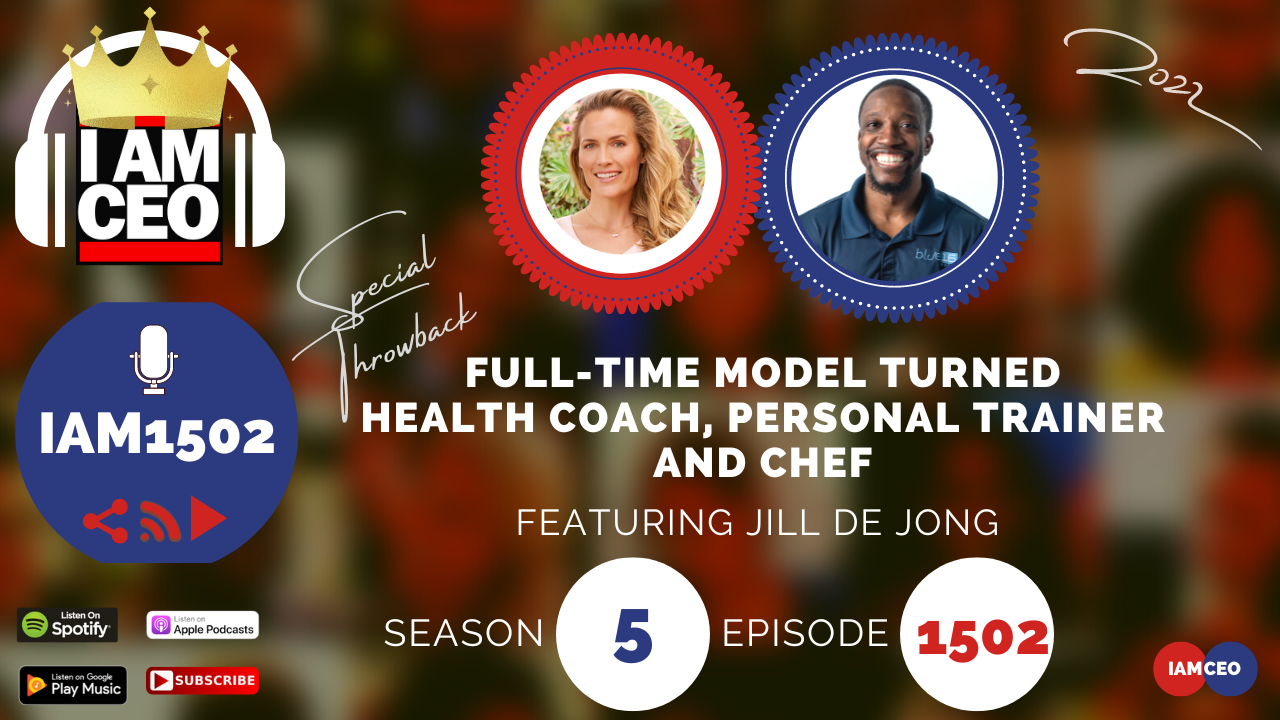 Jill de Jong was born in Holland, and her successful modeling career brought her to the US. She was based in New York for many years, explored Miami for a few years, and then fell in love with Los Angeles, where she currently resides; a great place to pursue her passion for health and wellness. She made the career shift from full-time modeling to a health coach, personal trainer, and chef, and has never looked back.
When Jill is not working, you can find her in the kitchen cooking or outside in Malibu running, biking, surfing, or stretching in a yoga class. She recharges by spending time with her boyfriend and friends. Meaningful conversations and delicious food make her heart sing. To stay motivated to exercise, she signs up for triathlons and Spartan races.
CEO Story: Jill's entrepreneurial journey started when she wasn't well, her immune system was weak, she has been traveling a lot for several years. She had a poor diet when she was modeling, it made her sick and she was looking for answers and needed help. A visit to a nutritionist awakened her. It motivated her to cook, study and share her passion with other people.
Business Service: Coaching. Personal Trainer.
Secret Sauce: Personal approach – emotional support. To listen and ask good questions to come up with good solutions.
CEO Hack: Pebbles (little things that don't make an impact) and the rock (most resistance). Do the rocks first.
CEO Nugget: (1) Connect with other entrepreneurs. (2) 

Outsource

 things that aren't going to get done. (3) Understand what advertising works best
CEO Defined: Take the lead. Do things that you are scared of doing. Align with your purpose and push the envelope.
Instagram: modelsdoeat
Additional links: www.modelsdoeat.com
Jill's Book: Models Do Eat: More Than 100 Recipes for Eating Your Way to a Beautiful, Healthy You: More Than 100 Recipes for Eating Your Way to a Beautiful, Healthy You
Episode Link: https://iamceo.co/2018/12/04/iam121-full-time-model-turned-health-coach-personal-trainer-and-chef/
---
Check out one of our favorite CEO Hack's Audible. Get your free audiobook and check out more of our favorite CEO Hacks HERE