Healthy CEO
I AM CEO PODCAST
IAM145- Certified Personal Trainer Helps Clients Achieve Success in Health and Fitness Through Mindset Change
Podcast Interview with Amanda Jane Snyder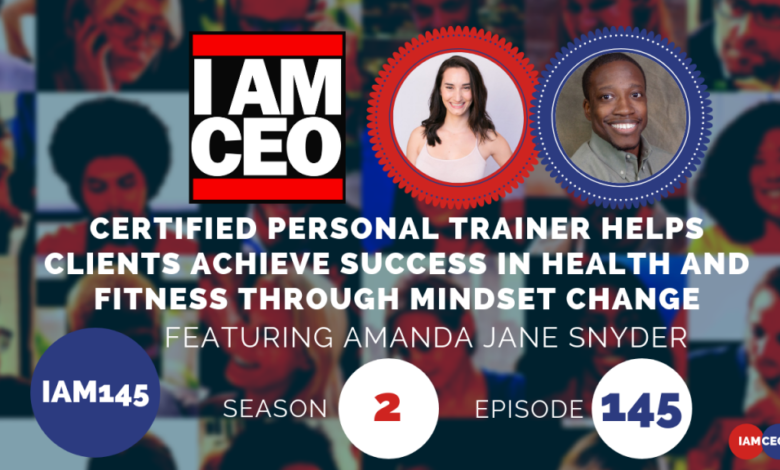 Amanda is a Certified Personal Trainer and owner of Train with Amanda Jane. Her method starts from the inside, out! After seeing so many of her clients, family, friends and even herself struggle with fad diets, she decided it was time for a different approach. The only time she's seen true success in health and fitness is through implementing habits, creating a routine, and making fitness a part of our LIFESTYLE!
She prides herself in helping you not only reach your goals, but SUSTAIN them!
CEO Hack: (1) Take care of your mindset first before serving your clients. (2) Daily meditation  (3) Book; Strength in the Storm
CEO Nugget: Setting boundaries as a business owner and create a workspace outside your home
CEO Defined: Always come back to why you started your business 
Website: https://trainwithamandajane.com/
Additional links: https://trainwithamandajane.com/ebook/
---
Check out one of our favorite CEO Hack's Audible. Get your free audiobook and check out more of our favorite CEO Hacks HERE.