I AM CEO PODCAST
IAM1492 – Coach Helps Companies Create Emotionally Healthy Cultures
Podcast Interview with Nancy Burger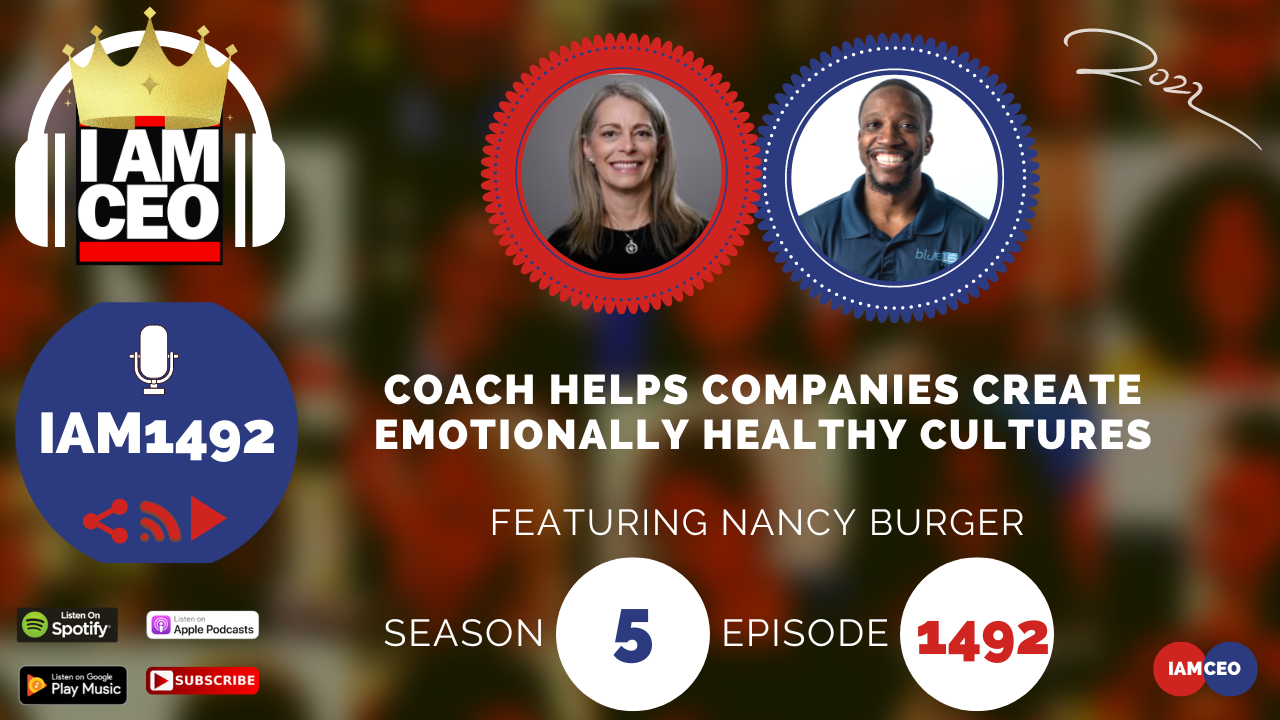 Nancy R. Burger is a workplace communications strategist and coach who guides executives and teams to foster emotionally healthy cultures. A certified leadership coach, author, and seasoned researcher, Nancy brings her 10+ years of communications expertise and research in psychology to elevate workplace connections. She works with C-suite executives, heads of HR & training/recruiting, managers, business owners, and team leaders across many industries. Nancy also delivers workshops and talks to universities, leadership organizations, and networking groups, all with the aim of cultivating clear, effective, and productive communication dynamics.
CEO Story: Nancy was a writer for 30 years, but in the last 15 years she became really curious about why we do the things we do, why we get on our way, and why human beings get stuck. And so she did a lot of research on the neuroscience of fear, how the brain is wired and Nancy was really curious about helping herself get unstuck, and through that journey, she became compelled and interested in helping people get unstuck.
Business Service: Individual coaching and helping companies cultivate emotionally healthy cultures.
Secret Sauce: Weaving together different skill sets – language, ability as a community, research and communication skills. Communication with ourselves.
CEO Hack: Book mention: Mindset: The New Psychology of Success by Carol Dweck. When we start letting go of having to do everything ourselves that's when we start to flourish.
CEO Nugget: Don't believe everything you think. Every thought you have is a choice you make. You can choose thoughts differently, choose what serves you.
CEO Defined: Having the freedom in deciding how you want to affect change. It's about creating a pathway forward.
Instagram: nancyrburger
Facebook: nancyburgercommstrategist
LinkedIn: nancy-burger-commstrategist
Fear Formula online course information:
http://www.nancyrburger.com/course
---
Check out one of our favorite CEO Hack's Audible. Get your free audiobook and check out more of our favorite CEO Hacks HERE