I AM CEO PODCAST
IAM1351 – Marketing Director Helps Clients Optimize their Online Presence
Podcast Interview with Brittany Murphy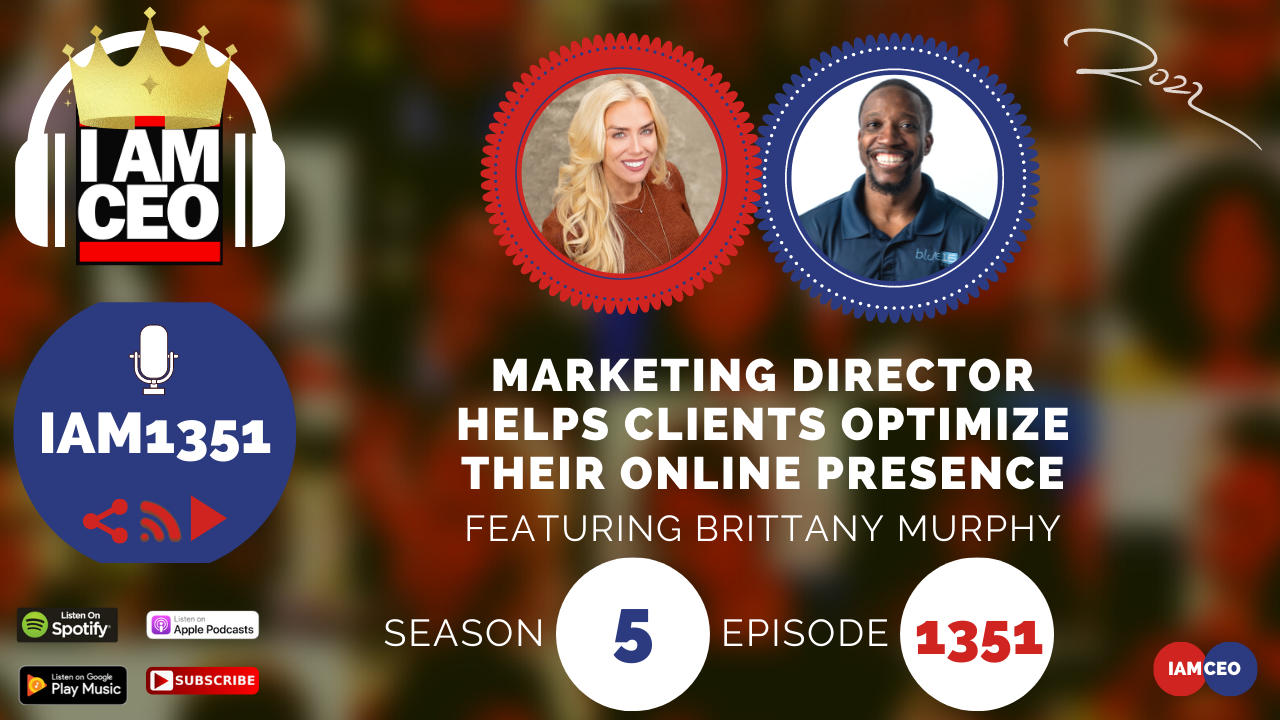 Over the last 7 years, Brittany has created over 300 digital marketing strategies for clients locally and nationally. As the Marketing Director at One Thing Marketing, Brittany focuses on helping business owners get their phones to ring with new clients by optimizing their website and online presence. Through her strategies and team at One Thing, they have helped local trade businesses increase their business by an average of 30% every year.
CEO Story: After the owner was swindled on his hired Website Dev and Marketer. Fell in love with SEO and marketing, came to fruition the One Thing Marketing. Shifting from frame-making to a digital marketing agency in 2011 and in 2014, Brittany joined the Board.
Business Service: Website, SEO, Ads, etc. Specializing in-home services.
Secret Sauce: Invest in yourself. You may try to figure things out but it takes a lot of time, hire an expert.
CEO Hack: Invest in resources (books, seminars, webinars, etc.) gather those ideas and see how it applies to your business.
CEO Nugget: Make your life easier, hire and delegate some minor tasks. So you can do what you do best.
CEO Defined: Having the responsibility. Creating a vision. Leading the people in a better direction and better people.
Website: www.onethingmarketing.net
Not sure where to start? Download a copy of our 9 marketing strategies PROVEN to increase leads for your trade service company here –
eBook: trade-service-ebook
---
Check out one of our favorite CEO Hack's Audible. Get your free audiobook and check out more of our favorite CEO Hacks HERE