I AM CEO PODCAST
IAM1350 – CEO Builds an SEO Agency that is Fully Transparent to Clients
Podcast Interview with Richard Conway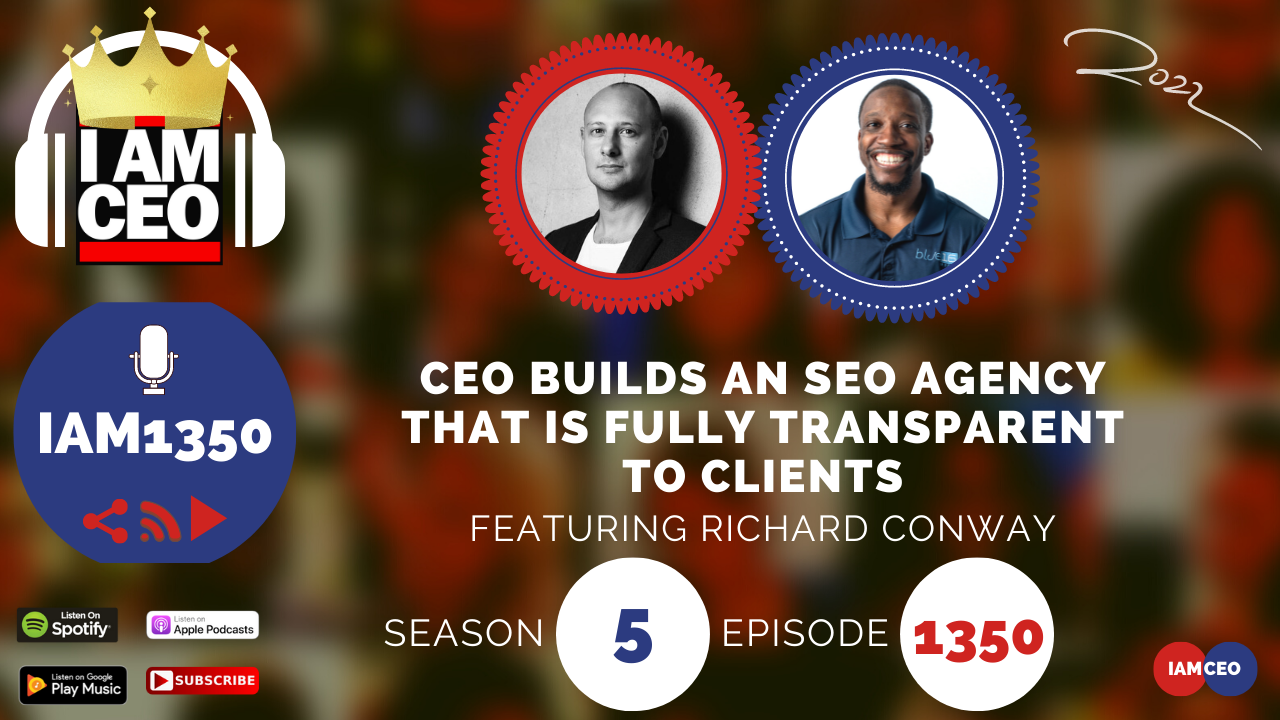 Richard started Pure SEO shortly after arriving in New Zealand from the UK in 2009. His vision was to create an ethical SEO and digital marketing agency that is fully transparent with its clients and 'does digital the right way'. Fast forward 12 years and Pure SEO is one of the most recognized digital marketing agencies in New Zealand. With nearly 100 staff made of digital subject matter experts, Pure SEO is also one of the most awarded digital agencies in the country. Hear from Richard's experience and the rollercoaster-like journey of getting there. Richard is also the author of the book How To Get To The Top of Google Search.
CEO Story: Richard and his wife moved from the UK to New Zealand. Found a gap in the market which is the SEO. With no friends and being an introvert was their challenge but made their way through it. What they saw in the UK, applied in New Zealand. Found a good fit for them and for their clients, no wonder they are flourishing and have expanded in Australia and other countries.
Business Service: SEO – Search Engine Optimisation and Digital Marketing Services.
Secret Sauce: You treat people how you wanna be treated yourself.
CEO Hack: Ability to delegate. Understanding your strengths and letting people do what they are good at. Having the right tools, processes, and systems for your people.
CEO Nugget: Continuous improvement. A business keeps on evolving. Make decisions quickly. Learn to have a courageous conversation.
CEO Defined: Allowing other people around you to thrive. Giving direction and making sure the culture is there to serve other people.
LinkedIn: pureseo
Book: how-to-get-to-the-top-of-google-search
---
Check out one of our favorite CEO Hack's Audible. Get your free audiobook and check out more of our favorite CEO Hacks HERE