I AM CEO PODCAST
IAM1223 – Founder Makes Online Sales through Amazon
Podcast Interview with Adam Feinberg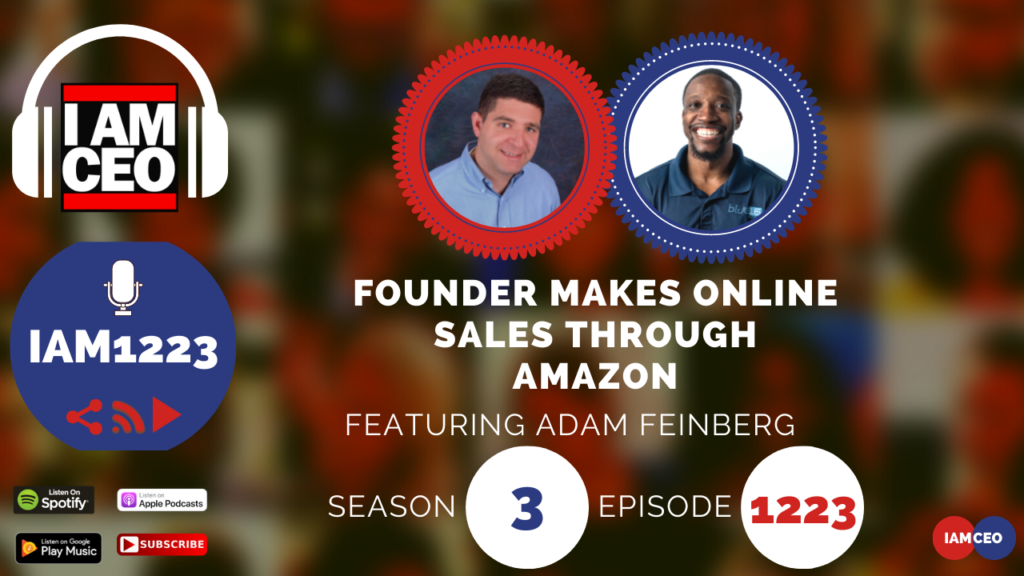 Adam is the CEO of Web Deals Direct Amazon store. Web Deals Direct was founded in 2015. The company's top brands included Spacesaver, Flexi Hose, Zap It! and Grillman, as well as two dozen smaller brands. In 2020 Web Deals Direct had online sales of approximately 80 million dollars. Web Deals Direct was sold to Perch in May 2021. Prior to selling on Amazon, He was the CEO of a digital marketing agency and a senior manager at the IT consulting firm Accenture. Adam graduated magna cum laude from the University of Maryland with a degree in economics.
CEO Story: Adam quit his corporate job to focus on family life. Used his developed skill in creating websites, then shifted into digital marketing and ventured into online selling which made them huge in Amazon.
Business Service: Digital marketing and online product selling on Amazon.
Secret Sauce: Take risk, while lowering your cost of living. Take branding of your product seriously.
CEO Hack: Pick a good team, and let the team drive the business on their own.
CEO Nugget: When starting a business, make sure every aspect of the structure is fitted with expert people for the job.
CEO Defined: You get to make the final decision. It comes with a lot of responsibility, it also comes with a lot of rewards.
Website: www.webdealsdirect.com
---
Check out one of our favorite CEO Hack's Audible. Get your free audiobook and check out more of our favorite CEO Hacks HERE