I AM CEO PODCAST
IAM1491 – Law Firm Founding Member Offers High Mission of Service to Clients
Podcast Interview with Jon Vegosen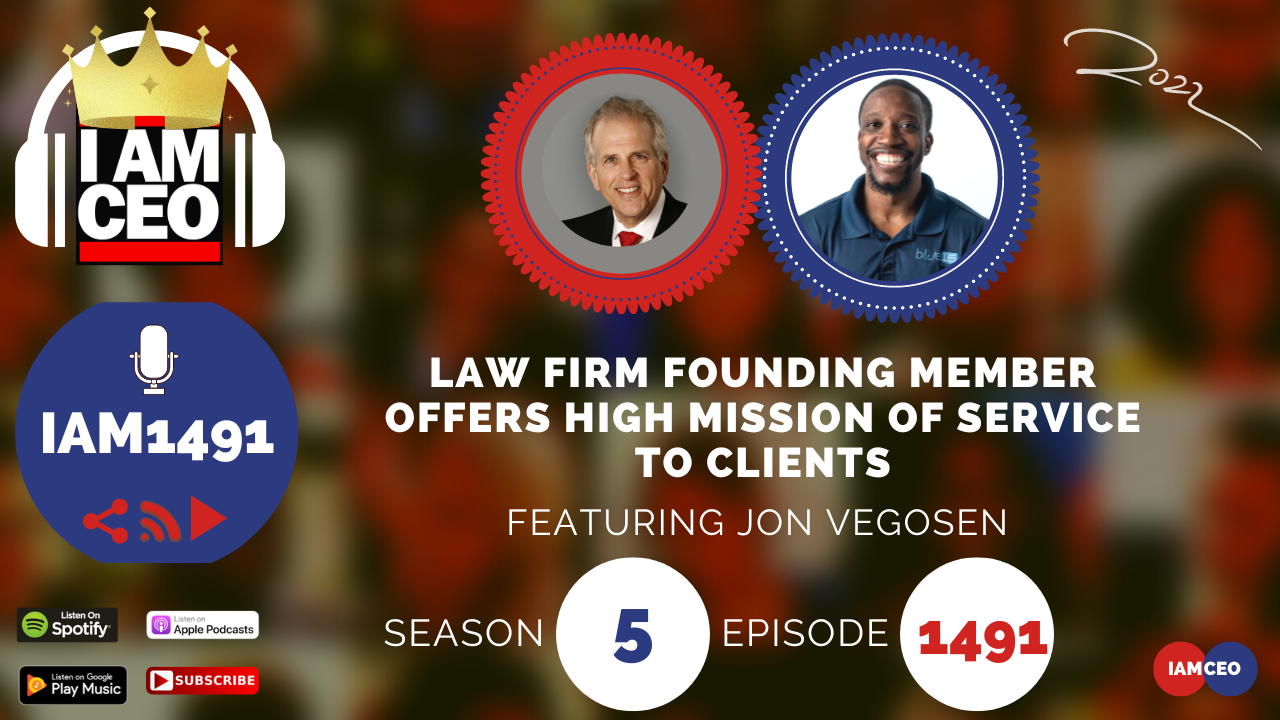 Jon Vegosen is a founding member of Chicago corporate and litigation law firm Funkhouser Vegosen Liebman and Dunn Ltd., where he was a co-managing partner for many years. While Jon has a broad-based legal background, he concentrates on labor and employment matters and also writes and speaks widely about them. A Phi Beta Kappa graduate of Northwestern University and a cum laude graduate of its law school, Jon has received the highest professional peer review ratings, including being selected as a Super Lawyer in Illinois in employment law for several years. Jon has served on several boards of directors, including as Chairman of the Board, President, & CEO of the United States Tennis Association in 2011 and 2012, and has been Chairman of the Board of the Intercollegiate Tennis Association since 2015.
CEO Story: After graduating from law school, Jon served as a law clerk at a federal judge for 2 years, then received offers from large and well-known firms however, he opted for a mid-size firm to have a broad-based background. After 2 and a half years, Jon received an offer he could not refuse. The chance to join a partnership in the creation of a firm, as an associate. Recently celebrated their 41st anniversary, a clear display of a well-founded firm and a strong partnership within.
Business Service: Corporate and litigation law firm. Serve outside general counsel. Caring for legal and business matters.
Secret Sauce: Trust and care for the clients with top-notch services. The high mission of service. Helping clients with their personal and business lives. Focused on extremely responsive. Serving as Board of Directors in Tennis Associations.
CEO Hack: 20-year membership in the CEO Leadership Peer advisory board, supporting one another.
CEO Nugget: Always be there for your clients. Giving your service even when not related to your work. Your mantra should be, how can I help?
CEO Defined: Wise and effective leader in the organization. Adopt and communicate a clear and inspiring vision. Act with integrity, walk the talk. Work collaboratively.
LinkedIn: fvld
---
Check out one of our favorite CEO Hack's Audible. Get your free audiobook and check out more of our favorite CEO Hacks HERE