DMV CEO
I AM CEO PODCAST
IAM1490 – CEO Builds a Community of Business Advisors and CEO's
Podcast Interview with Mark Haas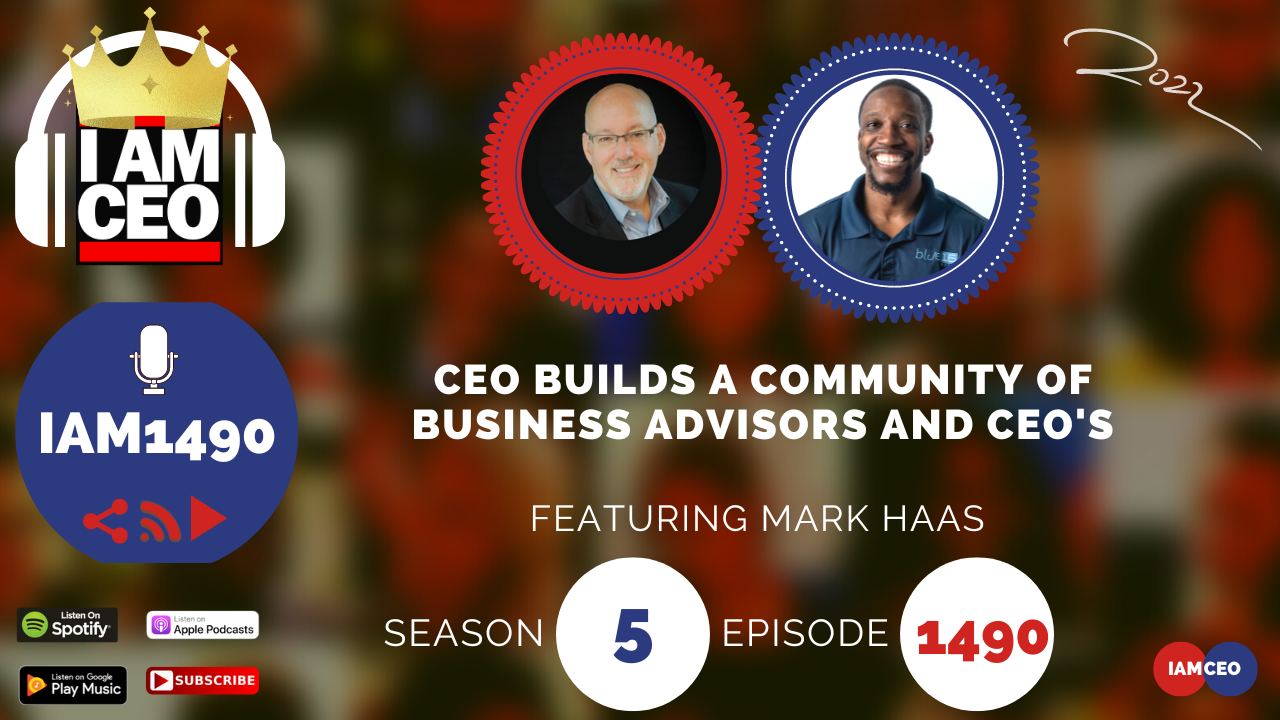 Mark is co-founder and CEO of AEG – the Association for Enterprise Growth. He is responsible for leading the expansion of AEG's national ecosystem of city-based communities of elite business advisors and successful mid-market CEOs. Formerly, as a management consultant, he advised executives and boards in strategy and operations, including biomedical research, social services, technology, education, and professional services. He's facilitated high-visibility sessions such as WWIV military strategy, response to nuclear terrorism, national health security strategy, STEM education, and CEO roundtables, is an international trainer with clients in Europe, Asia, and Africa, and is an ethics officer.
CEO Story: Mark has been a management consultant for 40 years. The trend that he has seen that is unstoppable but unseen is the growth of complexity. Which is the reason why he built AEG to address integrated solutions.
Business Service: Membership organization. Build trust communities of different elite business advisors.
Secret Sauce: The diversity of people. Having ethics and values.
CEO Hack: Reading a lot. App mention; Blinkist – book summary. Read the books you read before because they are different books right now.
CEO Nugget: Setting aside what your personal values are. Get them earlier rather than later.
CEO Defined: Big responsibility. You work for everybody else. Encourage and manage people, and find the resources to fill the vision.
Facebook: AssociationforEnterpriseGrowth
LinkedIn: association-for-enterprise-growth
---
Check out one of our favorite CEO Hack's Audible. Get your free audiobook and check out more of our favorite CEO Hacks HERE