I AM CEO PODCAST
IAM1493 – Founder Helps Individuals Begin a Career in Management Consulting
Podcast Interview with Davis Nguyen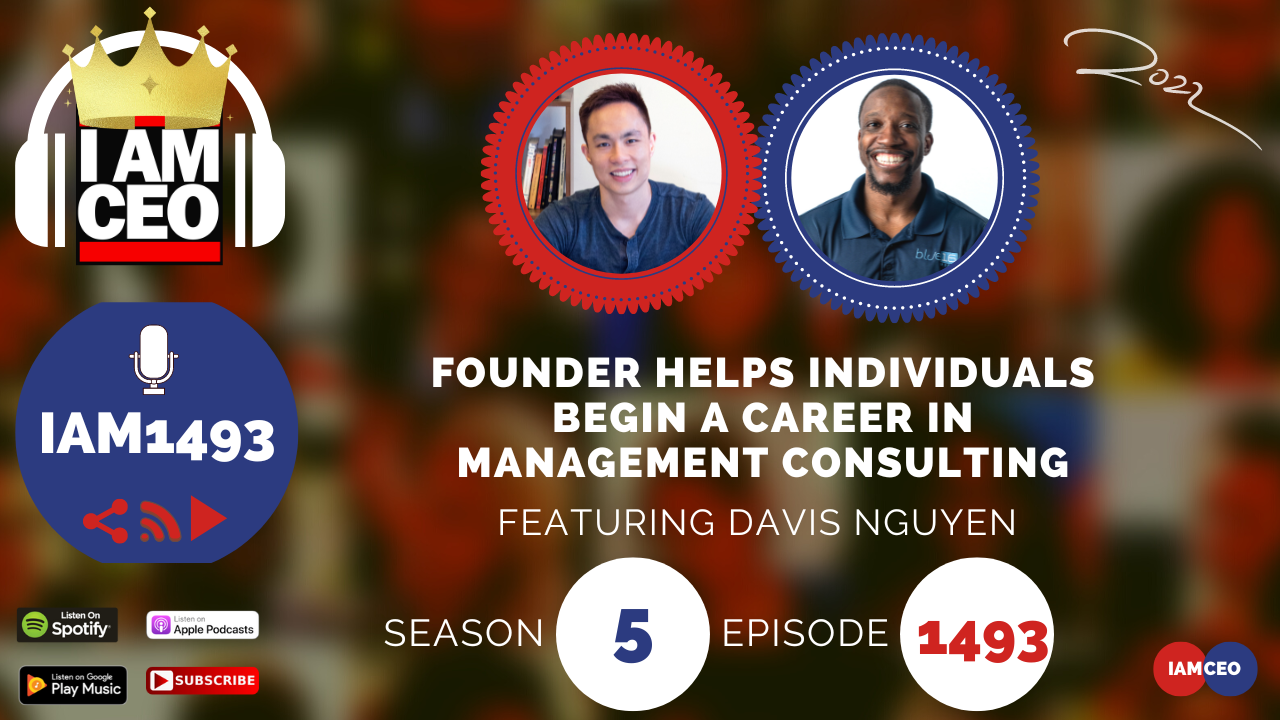 Coming from a low-income, first-generation background family, Davis graduated from Yale in 2015 as a QuestBridge Scholar and was the first in his family to go to college. After graduating from Yale, Davis worked at Bain & Company as a management consultant and at Jumpcut, a Y-Combinator education company, where he was the Vice President of Operations.
Today, he is the CEO of MyConsultingOffer.org, a company he founded to help students and professionals begin a career in management consulting. When Davis isn't helping aspiring management consultants, he volunteers at and donates to various educational non-profits; competes in the World Championship of Public Speaking where he was placed in the Top 200; and spends time with his family.
CEO Story: Davis' family immigrated from Vietnam shortly after the Vietnam war. He was lucky to be born in the US. His grandma wanted  a better life for her grandchildren and worked so hard to get any job she could get and finally got to start her own business with no knowledge nor experience yet she pulled it off as it went along the way, which is why she is the source of inspiration for Davis to be an entrepreneur and help others succeed. Started management consulting part-time, now doing full-time with a team.
Business Service: Help individuals get the interviews and pass the interviews to get an offer
Secret Sauce: Help people get the consulting offer successfully, even with a small amount. Donating portions of the income.
CEO Hack: Don't do all the business to yourself, but instead, find others who are experts in their field.
CEO Nugget: Where you are is ultimately a gift, you may have struggle moments, but somebody elsewhere wishes to take your place.
CEO Defined: Leading your organization and creating amazing results for your team or clients.
Website: www.myconsultingoffer.org
LinkedIn: davis2
---
Check out one of our favorite CEO Hack's Audible. Get your free audiobook and check out more of our favorite CEO Hacks HERE