I AM CEO PODCAST
IAM1483 – Admin Expert Helps CEO's on Business Management and Operations
Podcast Interview with Gwendolyn Young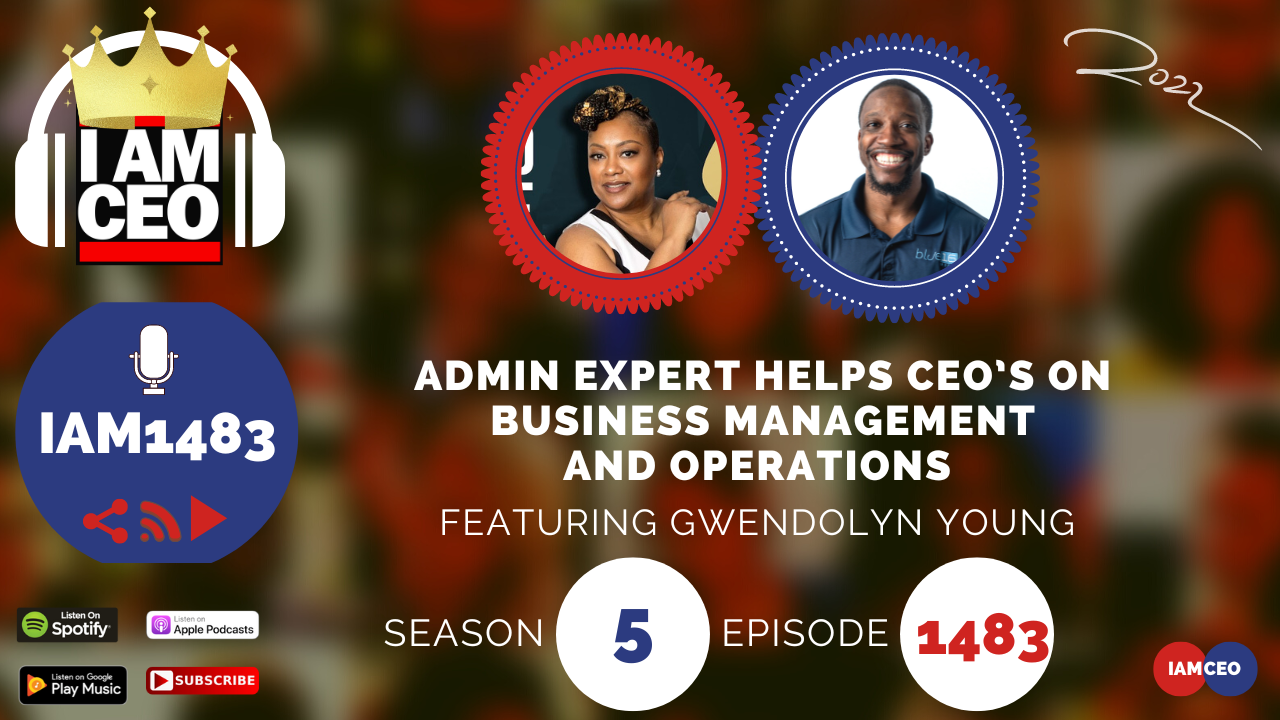 Gwendolyn Young is the go-to Business and Operations Management Consultant for six-figure CEOs who are ready to greet their next level of growth.
Gifted with both strategic and tactical acumen, Gwendolyn has rightfully earned her stellar reputation as exactly what she is—an indispensable strategic partner who advances every organization that she steps into. The brilliant brain behind several successful companies, Gwendolyn spent 15+ years advising corporate executives who implicitly trust her to devise the systems and solutions that significantly increase their profitability. As the founder of Your Virtual Admin Expert, a multi-six figure results-driven agency of professional administrative problem solvers, she brings her full spectrum of expertise to lead the company's and clients' success.
Backed by know-how, her high-level education in organizational leadership and business information systems along with a pure passion for people, Gwendolyn is a recognized authority in her industry and a champion who lifts others as she climbs.
CEO Story: Two Decades in Corporate America, devastated, diagnosed with lupus in 2013. Rekindling her admin job, and did some research on the possibility of doing her job online to support her family. She chose to do the work that she love in the online space as her own business which gave her the freedom to replace her corporate income, take care of herself and work with amazing people in the virtual space.
Business Service: Provide online business management and general administration and operation support for professional service providers.
Secret Sauce: 2 decades of experience in supporting high-level CEOs. Understands what a CEO needs because she is a CEO herself.
CEO Hack: A community network, and accelerator for black women entrepreneurs. Having accountability is life-changing.
CEO Nugget: Invest in your business and yourself. Don't try to do it alone. Book mention: Master of one – get good at that one thing.
CEO Defined: Being the coach that brings the team together. Help them see how their task, personality, and gifts create as a whole. And help bring maximum value to the client. Servant-leadership.
Website: www.yourvirtualadminexpert.com
Facebook: youradminexpert
Instagram: youradminexpert
LinkedIn: https://www.linkedin.com/in/youradminexpert/
---
Check out one of our favorite CEO Hack's Audible. Get your free audiobook and check out more of our favorite CEO Hacks HERE