I AM CEO PODCAST
IAM1202- Founder Provides Strategic Communications Counsel
Podcast Interview with Evan Nierman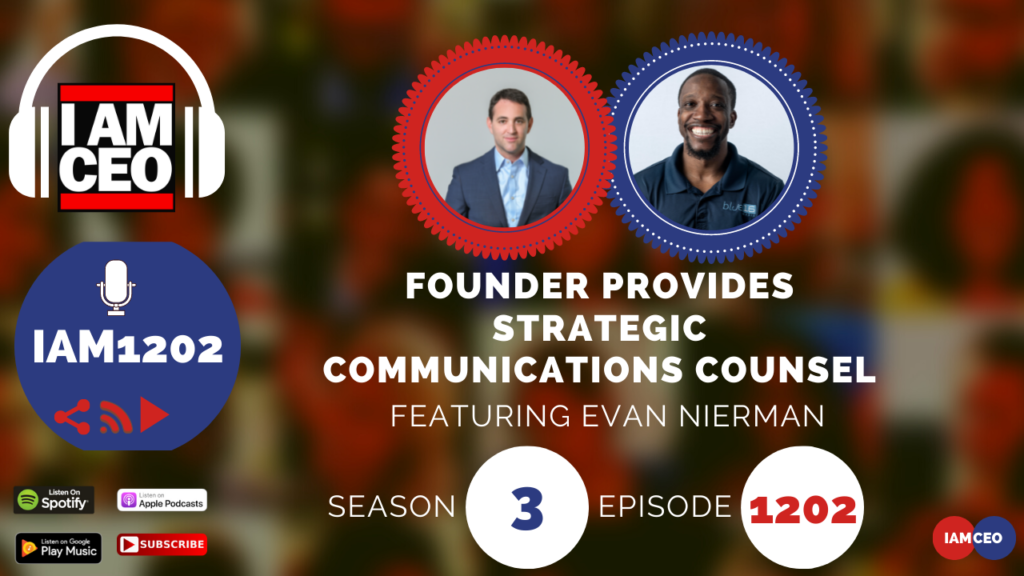 Evan Nierman is the author of the just-released book Crisis Averted: PR Strategies to Protect Your Reputation and the Bottom Line, which is available at Amazon.com and wherever books are sold.
He is also the Founder and CEO of Red Banyan, which provides strategic communications counsel, crisis management and media training to senior business leaders, government officials and private individuals.
Evan and his team advise and represent corporations and non-profit organizations across a wide range of industries, often guiding them through high-stakes, complex situations and conceptualizing and executing effective communications campaigns.
He is a regular contributor to various top publications including Entrepreneur, Fast Company and Forbes.
CEO Hack: Ask for help, get educated and join like-minded peer entrepreneurs
CEO Nugget: Everyone needs to be talking to everyone around them about the dangers of social media
CEO Defined: Deciding your vision and rallying other people to your side to accomplish it
Website: http://redbanyan.com/
Previous episode on IAMCEO: https://iamceo.co/2020/06/02/iam659-ceo-provides-strategic-communications-counsel/
Book on Amazon: Crisis Averted: PR Strategies to Protect Your Reputation and the Bottom Line
Instagram: https://www.instagram.com/redbanyanpr/
LinkedIn: https://www.linkedin.com/company/1262164
---
Check out one of our favorite CEO Hack's Audible. Get your free audiobook and check out more of our favorite CEO Hacks HERE