I AM CEO PODCAST
IAM1482 – Founder Helps CEO's Accelerate their Performance both Personally and Professionally
Podcast Interview with Wylie McGraw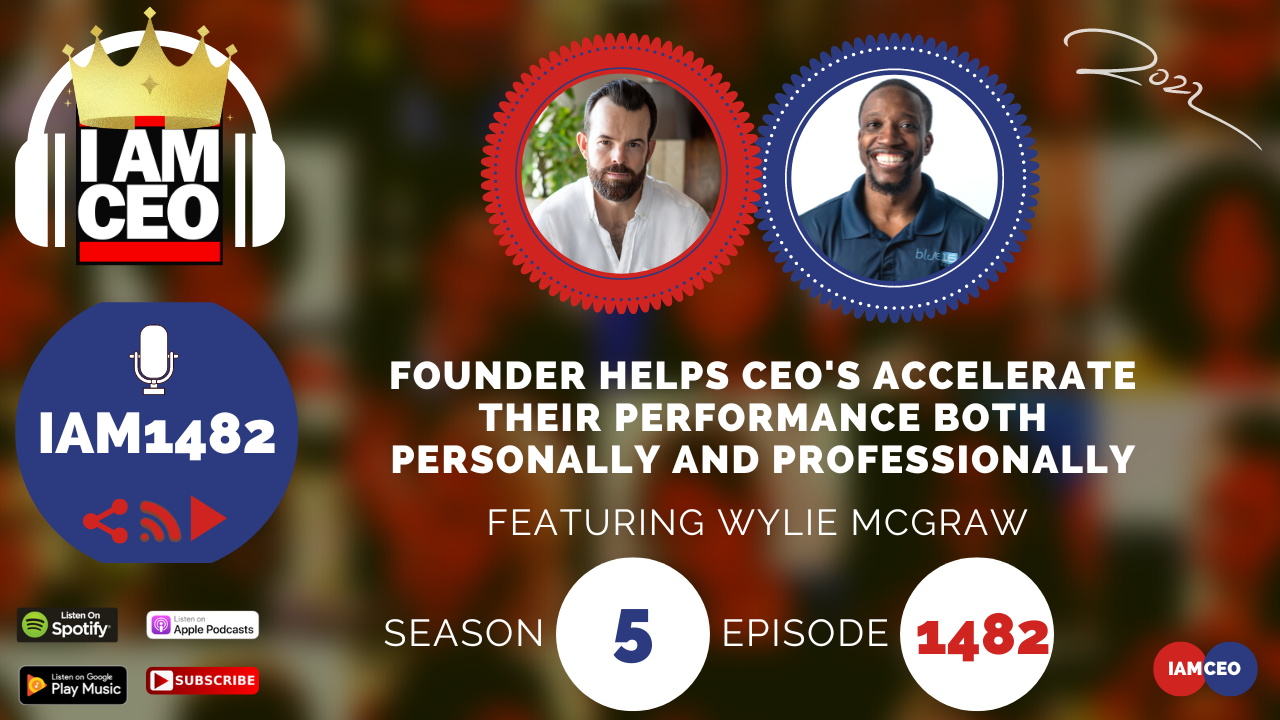 Wylie McGraw is the founder of Radical Performance Acceleration and for well over a decade now he's been behind the scenes doing life-altering work with powerful CEOs, Entrepreneurs, Leaders, and Public Figures accelerating their performance both personally and professionally.
CEO Story: Wylie's family has been engaged in the athletic field. Where pressure and perfectionism are constantly present. Wylie pulled away and found himself seeking a radical challenging environment to be in. He got excited with the airborne, military, etc. that really challenges your full potential and self-mastery of your being. These experiences and discoveries led him to build his own company helping top executives.
Business Service: Optimizing the performance of an individual in any aspect of their life. Looking for areas of their lives that have been ignored.
Secret Sauce: Integration. Go deeper into their lives to see where the difficulty came from.
CEO Hack: Constant state of self-reflection. Try not to lean on mindset heavily, because the mindset is not the actual driving force towards success, it is a tool that we use.
CEO Nugget: Be in an environment that you chose and that challenges you.
CEO Defined: Position of leadership and influence. Massive responsibility for those around you.
Website: wyliemcgraw.com
LinkedIn: wyliemcgraw
Twitter: WylieMcGraw
YouTube: https://www.youtube.com/channel/UC5eB02vV_S78ryDCra7BnZw
---
Check out one of our favorite CEO Hack's Audible. Get your free audiobook and check out more of our favorite CEO Hacks HERE