I AM CEO PODCAST
PodCEO
IAM1341 – Speaker Shows People How to be Productive with Purpose
Podcast Interview with Sophie Chiche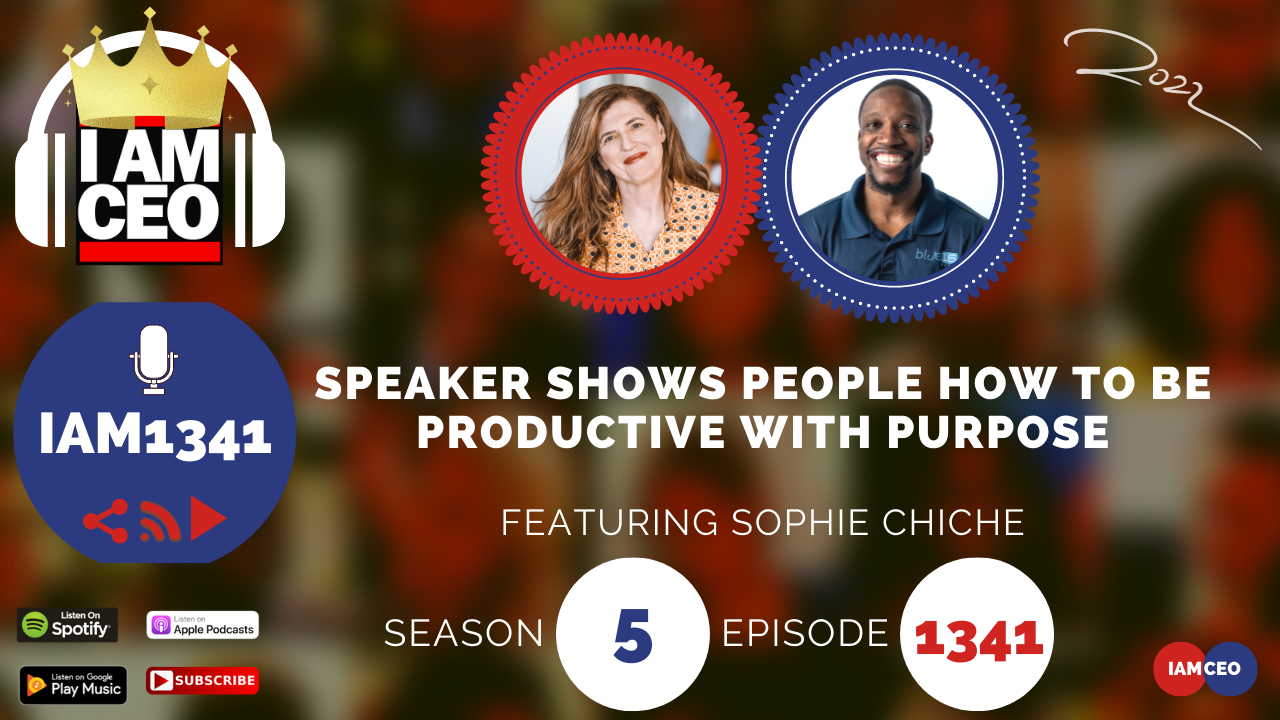 Sophie Chiche is a multi-talented entrepreneur, author, speaker, journalist, and psychologist. Equal parts philosophical and practical, Sophie has a unique ability to cut through the BS that keeps people trapped in frameworks that don't match their dreams. Her newest venture, Becurrent, is a unique productivity method that shows people not just how to be productive but to be "productive with purpose." One of her most notable entrepreneurial ventures was the creation of Shape House, an L.A.-based "sweat shop" featured on Good Morning America, The Doctors, and Ellen.
CEO Story: Started very young as a leader and at the age of 12, Sophie together with her friends, they go to parties and created princesses and clowns that they sell and made them a lot of money. That gave her the bug to start other companies later.
Business Service: Transforming people. Help people build a system. How to use Trello – organize, project management.
Secret Sauce: "My own experience – run companies, lost 200 lbs, written books…" Listening to people.
CEO Hack: Ask yourself questions, learn to sense what's right and what's wrong.
CEO Nugget: Emptying your brain. Don't keep in your head so much because at some point your head becomes so full.
CEO Defined: Gather the right people around you. Know who you are and make sure you are in the right place.
Linkedin: sophiechiche
Instagram: becurrenttoday
en.wikipedia.org/wiki/Sophie_Chiche
---
Check out one of our favorite CEO Hack's Audible. Get your free audiobook and check out more of our favorite CEO Hacks HERE