I AM CEO PODCAST
PodCEO
IAM1340 – Visibility Expert Helps Established Entrepreneurs Skyrocket Their Visibility
Special Throwback, Podcast Interview with Michelle Lewis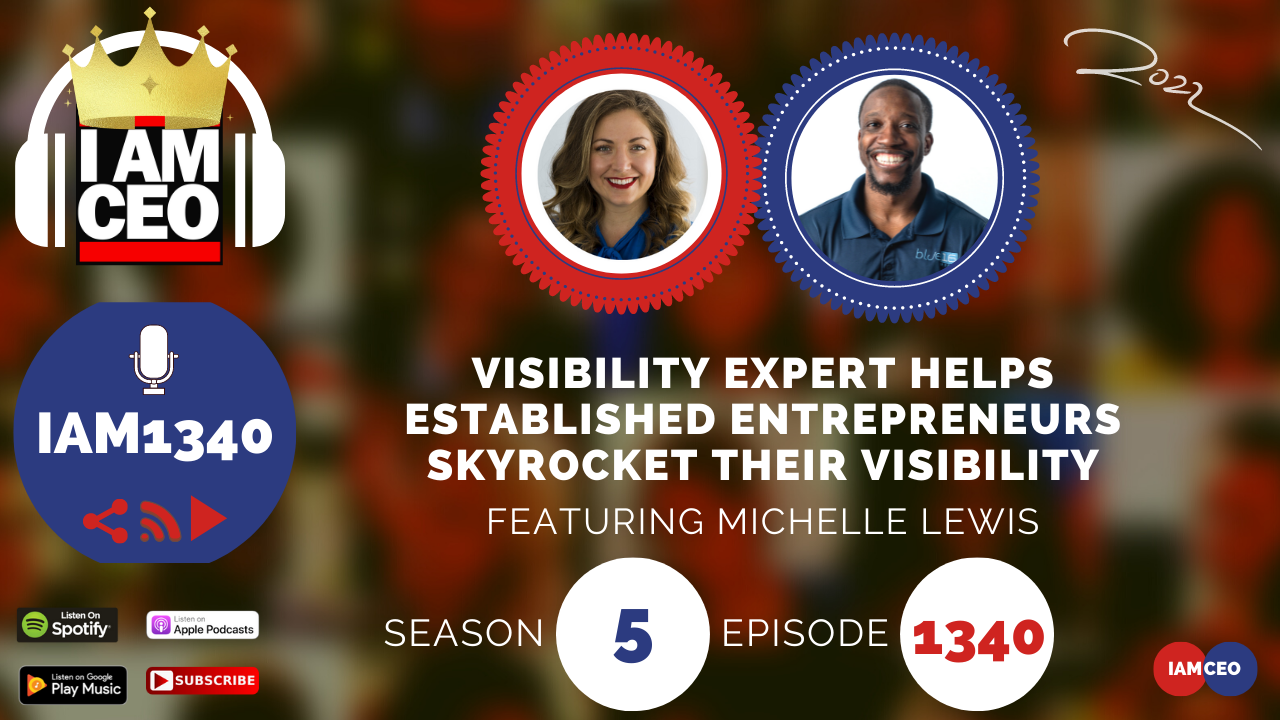 Michelle Lewis, founder of Visibility Vixen® is a Visibility Expert who specializes in helping established entrepreneurs skyrocket their visibility, launch their unique show strategy and start landing press for their brand through her programs and membership The Visibility Lounge. She is the host of "The Visible Entrepreneur" podcast and Facebook group and has been featured on Entrepreneur On Fire, The Huffington Post, LadyBossBlogger, and JustLuxe.
CEO Story: Michelle left the film and tv thought of becoming a health coach, but totally used all the stuff she does in the Hollywood inside in an online business to help get that visibility but in the online space.
Business Service: Video University, showing people how to make videos, then live-streaming and visibility training lounge.
Secret Sauce: "My transparency" Recycling content.
CEO Hack:

Mindset–mindset, journaling at a coffee shop, and eating healthily.

CEO Nugget: Tap into your zone of genius and promote it.
CEO Defined: We are thought leaders and how we facilitate change on the planet.
Website: visibilityvixen.com
Book: publicityjumpstart.com / Book on Amazon
Instagram: visibilityvixen
Podcast: visibleentrepreneur.com/
Facebook Group: visibleentrepreneur
---
Check out one of our favorite CEO Hack's Audible. Get your free audiobook and check out more of our favorite CEO Hacks HERE