I AM CEO PODCAST
IAM1484 – Coach Helps Leaders in Making Sustainable Changes in their Thinking, Behaviors and Actions
Podcast Interview with Payal Nanjiani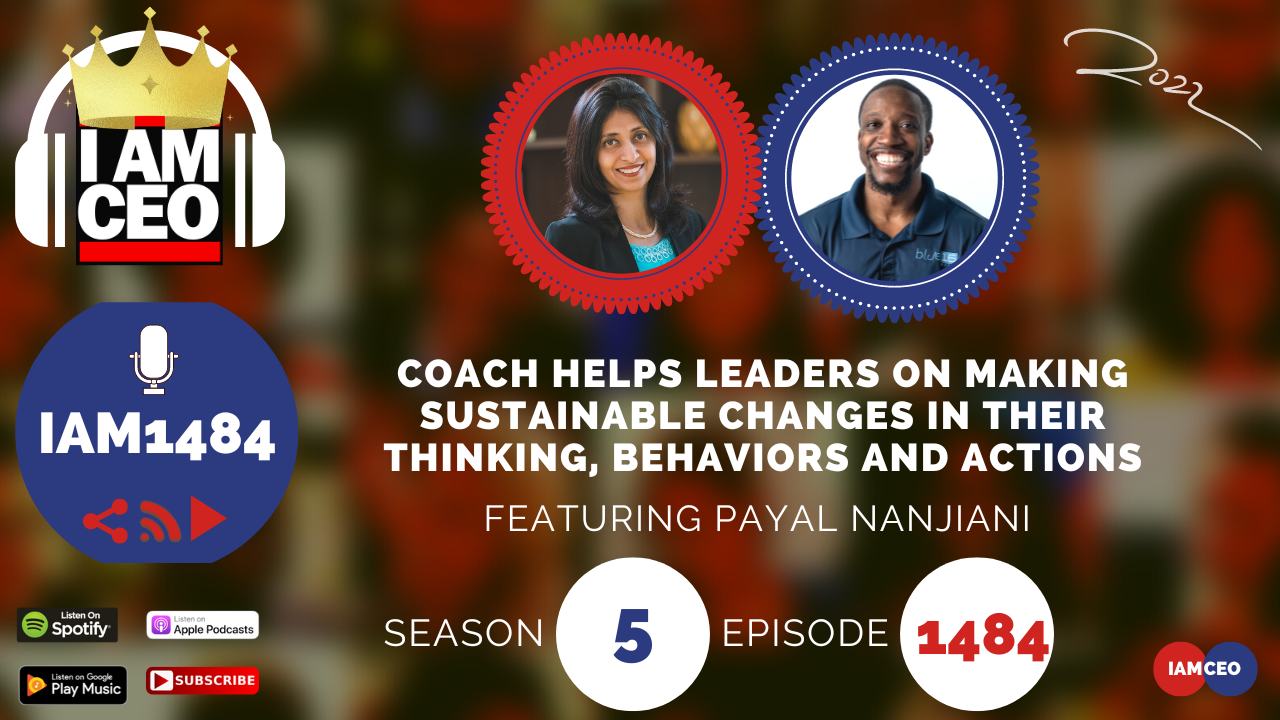 Recognized by the TIMES Group as the most influential leadership speaker and executive coach, Payal Nanjiani is an Indian-American globally acclaimed leadership expert, executive coach, and author.
With a mission to humanize leadership, Payal has popularized the concept of Success Within Leadership with the primary focus on leaders making sustainable changes in their thinking, behaviors, and actions.
She has spent over 2 decades helping leaders to achieve a massive leadership breakthrough, get to their next level, and achieve extraordinary levels of success for themselves and the organization.
For almost 21 years, Payal has been a highly sought-after leadership speaker for organizations and conferences that have chosen Payal for their most important events. Her talks and training help people achieve leadership breakthroughs like never before.
CEO Story: When Payal started working in corporate America, it shocked her that 75%-80%

 

of the employees were working so hard and stuck in the mid-level and yet only 15% goes to the top. That made her begin to research and find answers, and that's where success within leadership was born from.
Business Service: Coaching. Helping clients move up from where they are and that the client must be ready to make some changes.
Secret Sauce:

 

Passion for serving people. Transform the thinking and behavior of people.
CEO Hack: Reading. The more you read the more you feel connected to serving the people.
CEO Nugget: Take care of yourself physically, emotionally, financially, and spiritually. You can only play your role and win the game if you have a stable knowledge of all dimensions of your life.
CEO Defined: Service to the people. Keeping the power within you. Helping people achieve great results, and goals into realities.
Website: www.payalnanjiani.com
Linkedin: payalnanjiani
A New York award-winning author, Payal's books help you be a peak performer and reach your next level.
---
Check out one of our favorite CEO Hack's Audible. Get your free audiobook and check out more of our favorite CEO Hacks HERE