I AM CEO PODCAST
IAM1489 – Software Engineer Created a Digital Art Marketplace that Helps Artists and Environment
Podcast Interview with Carly Rector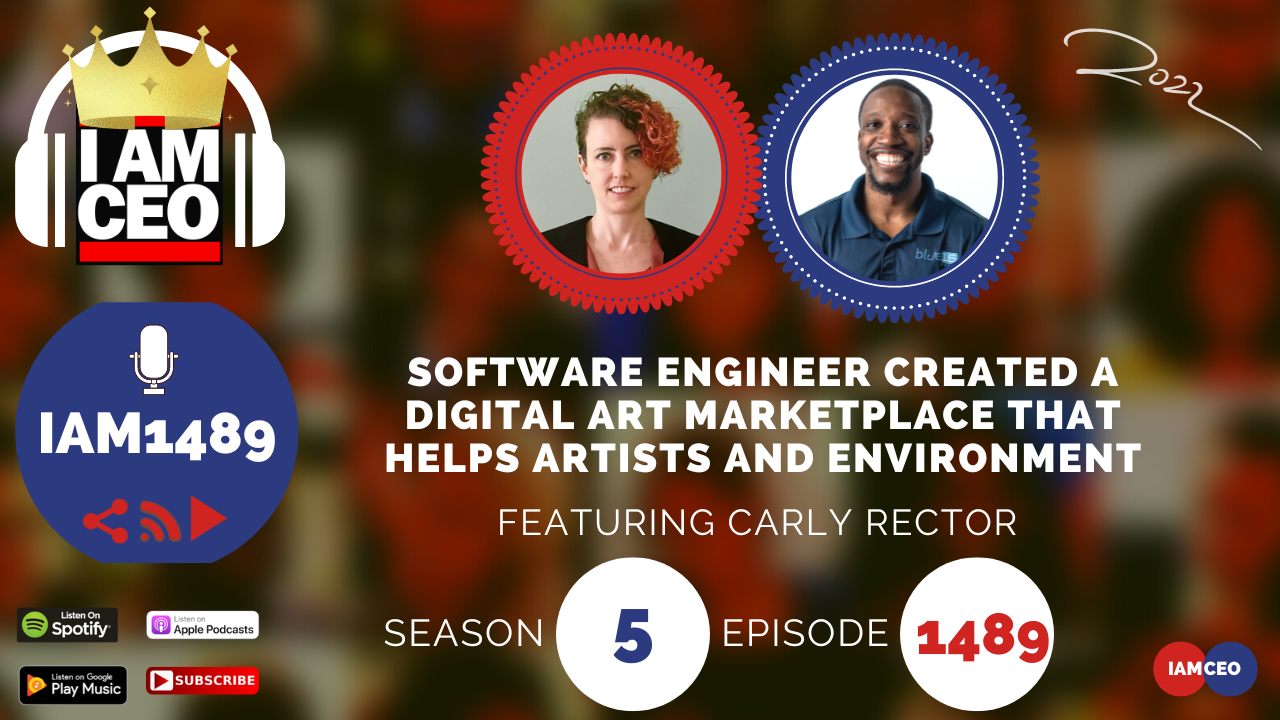 After spending 14 years as a software engineer at Amazon, Carly decided to branch out on her own in early 2021 to pursue her dream of making a difference in the world and in the online communities she's a part of. Carly loves playing with game mechanics: and seeing how a little structure can guide people to create stories around it. As a long-time appreciator of digital art, she also hopes that a little structure can guide people to more easily support both the art they love and the environment.
CEO Story: Carly spent 14 years as a software engineer at Amazon but she was really more interested in business and product strategy. And so she started her own business fulfilling the need to help digital artists.
Business Service: Digital art marketplace. Artists uploads their art for sale. Online tools for building tools for the online gallery as a buyer.
Secret Sauce: Win-win for everyone – the company, the digital artist, and the environment.
CEO Hack: Service of making decisions quickly is to look at them immediately.
CEO Nugget: Offering the customer value that is worth the technical effort, something that you can move fast with.
CEO Defined: Drawing something that is bigger than what you can accomplish yourself and having other people fill it in.
Twitter: co2ign , GrapheneBee
Instagram: CO2ign
---
Check out one of our favorite CEO Hack's Audible. Get your free audiobook and check out more of our favorite CEO Hacks HERE