I AM CEO PODCAST
IAM1444 – CEO Provides Strategy and Solutions to Businesses
Podcast Interview with Amanda Russo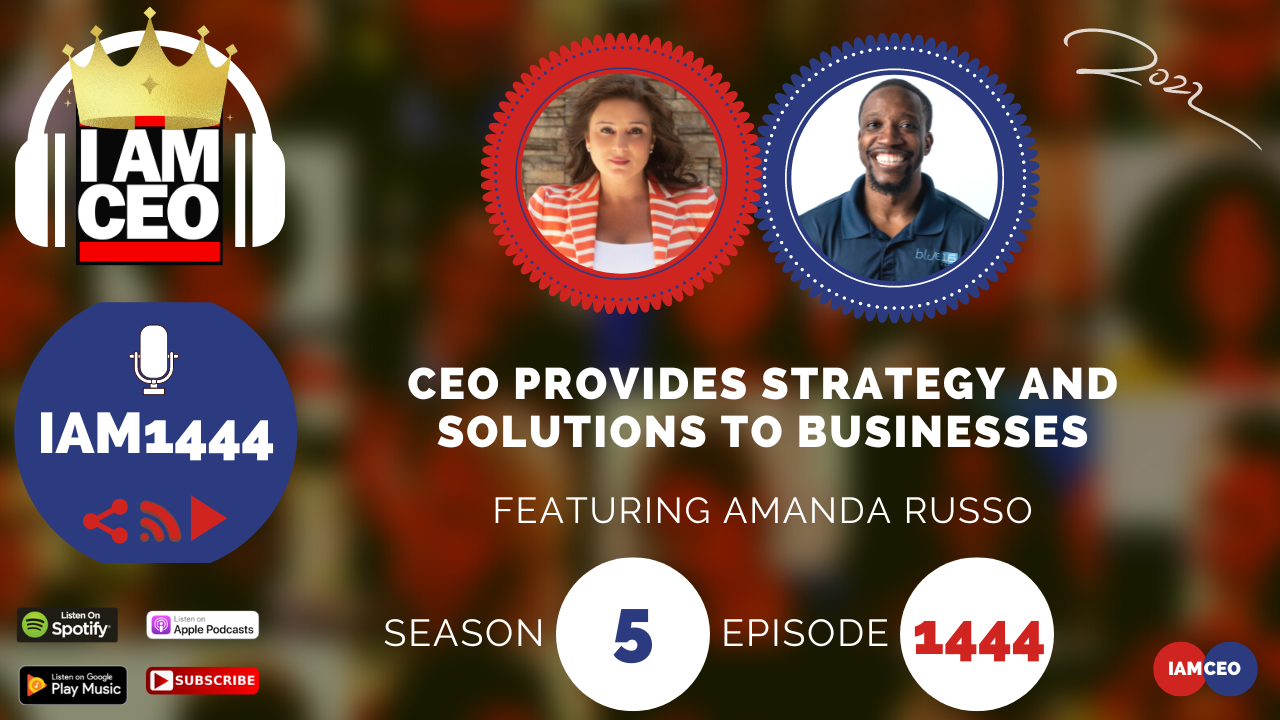 As the CEO and founder of Cornerstone Paradigm Consulting, LLC, I empower companies to dream bigger by fixing what isn't working so they can make room for larger and better things. It is gratifying as the go-to professional they come to for advice.
My company focuses on end-to-end business operations. We concentrate on the people, the processes, technology, and customer experience. I provide business advice, strategy, solutions, and solutions to scale your business.
CEO Story: Early on in starting her business, she could have a greater impact than being in an in-house setting. More businesses can benefit from her firm and she takes pride in what she is doing.
Business Service: Consulting. Finding solutions to business problems.
Secret Sauce: Understanding the current state of the business problem. Capturing the larger story – process, technology, and third-party perspectives.
CEO Hack: Get up very early and go to the gym. Calendar, booking app, and staying organized.
CEO Nugget: Be careful about who you're sharing your dreams with because their response has nothing to do with you.
CEO Defined: To light the fire that works in the team. To listen and light the fire that is in them and help them grow.
Website: https://www.cpcchangeagent.com/
YouTube: https://www.youtube.com/channel/UCJVz6igx2RHdvDf4MsIPpuA
LinkedIn: https://www.linkedin.com/company/cornerstoneparadigmconsultingllc/?viewAsMember=true
---
Check out one of our favorite CEO Hack's Audible. Get your free audiobook and check out more of our favorite CEO Hacks HERE