I AM CEO PODCAST
IAM1417 – TV Host and Global Business Celebrity Builds His Network of C-Suite Leaders
Special Throwback Episode - Podcast Interview with Jeffrey Hayzlett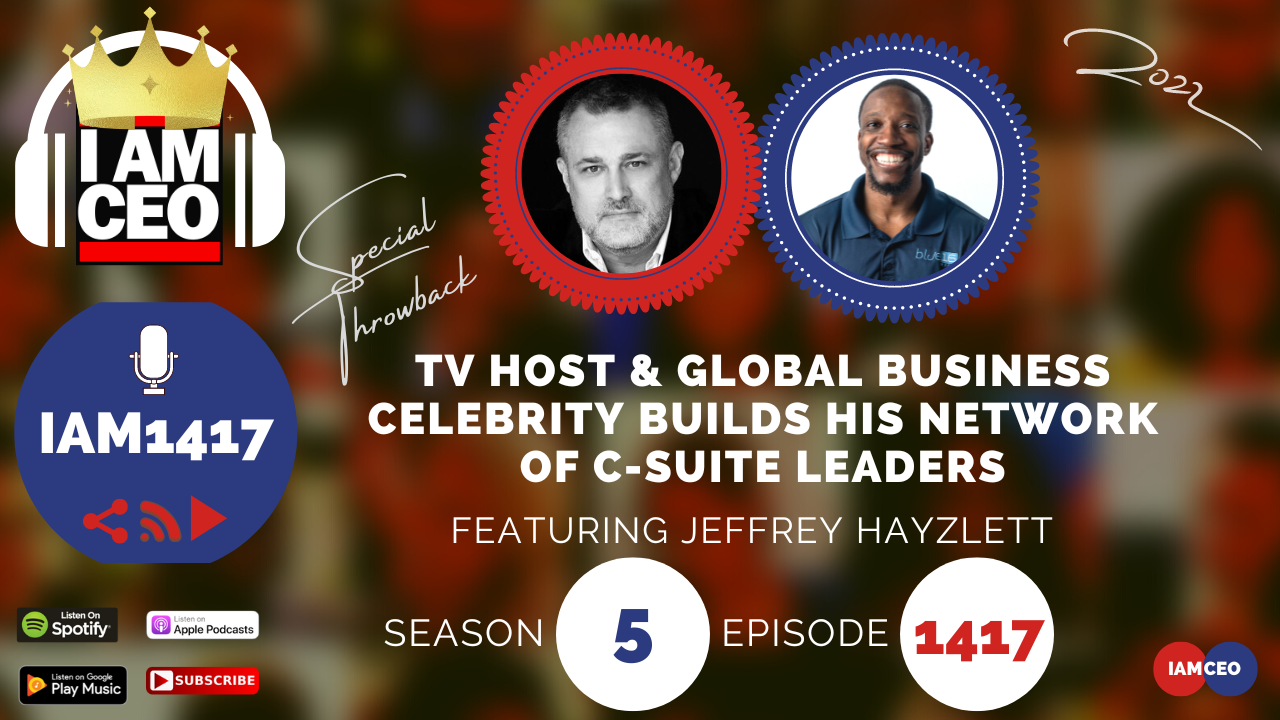 Jeffrey Hayzlett is a primetime television host of C-Suite with Jeffrey Hayzlett and Executive Perspectives on C-Suite TV, and business podcast host of All Business with Jeffrey Hayzlett on C-Suite Radio. He is a global business celebrity, speaker, best-selling author, and Chairman and CEO of C-Suite Network, home of the world's most trusted network of C-Suite leaders. Hayzlett is a well-traveled public speaker, former Fortune 100 CMO, and author of three best-selling business books: Think Big, Act Bigger: The Rewards of Being Relentless, Running the Gauntlet, and The Mirror Test. Hayzlett is one of the most compelling figures in business today and an inductee into the National Speakers Association's Speaker Hall of Fame.
CEO Story: Jeffrey is so successful in his current status right now, worked his way up to a fortune 100 officer. But going back to his early days as a young executive director, he also got some failed moments where he got a foul with the Board of Directors. Out of necessity he started his company and looked for clients immediately and build that into a multi-million company.
Business Service: C-Suite community, membership, meetings, education, C-Suite TV, Radio, book club, hero club (high-level CEO & Entrepreneurs).
Secret Sauce: Being relentless. The ability to go what they want. Focusing on the key things.
CEO Hack: 

Membership at C-Suite Network

CEO Nugget: Go faster. Quit worrying about what people think.
CEO Defined: Being a leader that's open and approachable. Is also responsible.
Website: hayzlett.com
Facebook: JeffreyHayzlett
Twitter: JeffreyHayzlett
Books: https://amzn.to/2NTAEFO 
Episode Link: https://iamceo.co/2018/10/04/iam078-tv-host-global-business-celebrity-build-his-network-of-c-suite-leaders
---
Check out one of our favorite CEO Hack's Audible. Get your free audiobook and check out more of our favorite CEO Hacks HERE