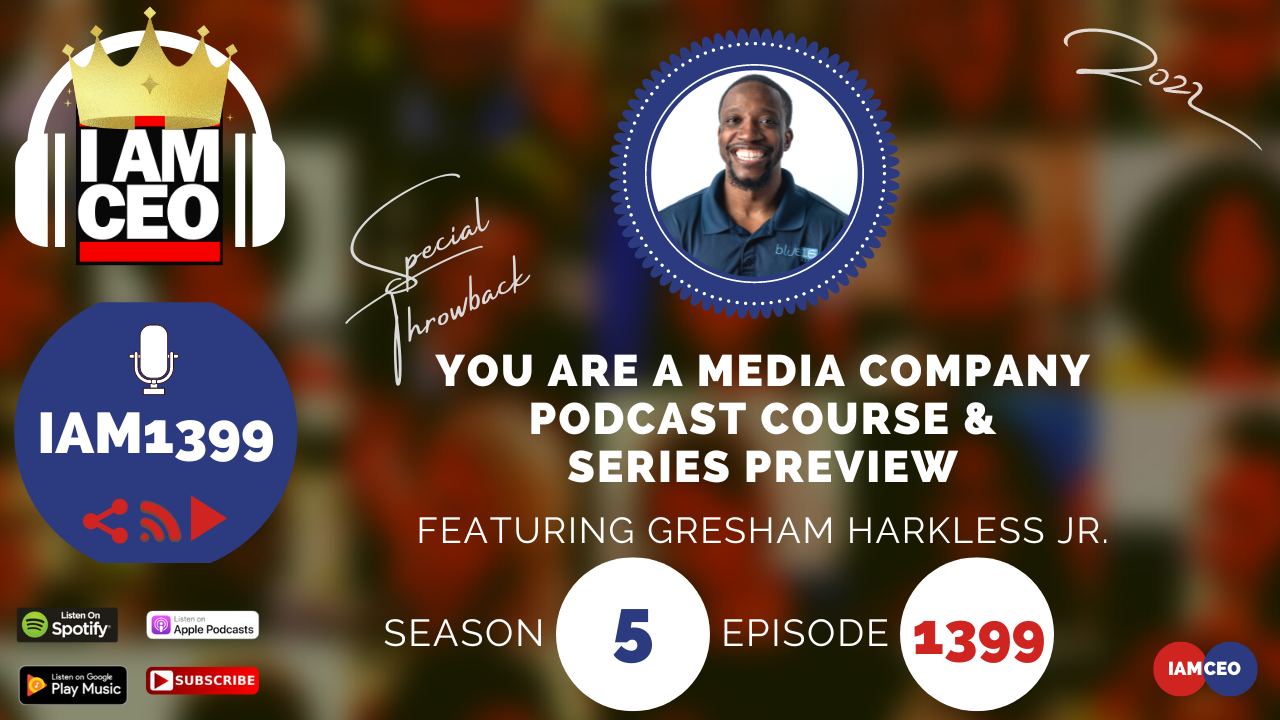 Gresham W. Harkless Jr. is an entrepreneur and blogger. "Gresh" is the founder and Blogger in Chief for CEO Blog Nation (CBNation.co) and is the founder and digital marketing specialist behind Blue 16 Media. His other past ventures include founding Exemplary Editing, Kidz Sports Drill and co-founding Men of Character of Virginia. As a child, he started a monthly family newsletter and sold everything from necklaces on the playground to potato chips and candy. He currently works to help support small businesses and entrepreneurship with Blue 16 Media and CEO Blog Nation (CBNation.co). Blue 16 Media is a digital marketing company providing digital marketing services to small to medium-sized businesses and organizations. CBNation.co is a community of niche blogs for entrepreneurs and business owners.
During the chat Gresh spoke about the following:
"Whether you know it or not, you are a media company."
"Traditional advertising has completely changed, traditional marketing has completely changed."
All the tools and opportunities are provided, but you are not going to use them all. Pick the best tools for you to reach your target audience.
Make a thorough analysis of your target market. Create an avatar, know where they are and where they are spending time.
Yoga studio – you may be strong in Instagram, image focus, and attracting people who care about their image.
If you're a business-to-business, go to LinkedIn.
Understanding who your target market is and create content for them.
Communicate with your target market.
This is a preview for future Podcast series and a future course for entrepreneurs and business owners. What being your own media company means and doesn't mean, and what's to follow from some of these chats for the rest of the year.
Site: youareamedia.company
Episode mentioned: https://ceochat.co/episodes/chat-54-you-are-a-media-company-podcast-course-series-preview
---
Check out one of our favorite CEO Hack's Audible. Get your free audiobook and check out more of our favorite CEO Hacks HERE