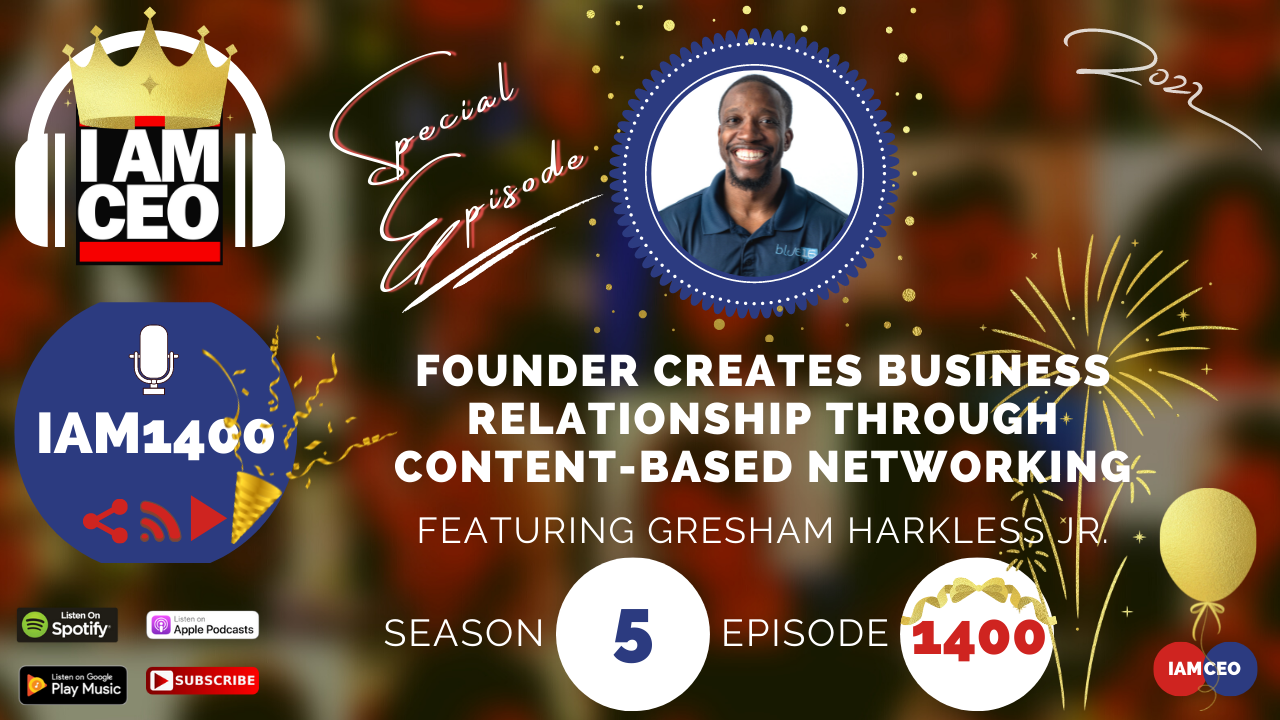 In this special episode, Gresh is going to talk about connections and how this podcast has helped numerous entrepreneurs and business owners improve their visibility and build connections.
Gresh is the host of this podcast and the CEO of Blue16 Media and CBNation.
CEO Story: Gresh is focused on helping CEOs, entrepreneurs, and business owners to succeed. Visibility + Resources + Connections = Success. Leveraging resources through connections built by relationships.
Business Service: Digital Marketing, digital content, people/business connection, build a community.
Secret Sauce: Content. Community connections. Help clients build the media that they have as the means to connect.
CEO Hack: Producing and creating consistent content that builds relationships and connections with others. Event mention: 1millioncups – engage and connect with entrepreneurs.
CEO Nugget: App mention: Google home – Routine setup. Sometimes your journey is not perfect, but you need to let go of the past, in order to go forth.
CEO Defined: Point guard role, player-coach role – having the knowledge of what's going on, putting the right people in the right place.
Website: cbnation.co , iamceo.co
LinkedIn: greshamh
Facebook: iamgresh
Episode mentioned – https://iamceo.co/2020/05/04/iam630-founder-shows-people-how-to-create-business-relationships/
---
Check out one of our favorite CEO Hack's Audible. Get your free audiobook and check out more of our favorite CEO Hacks HERE