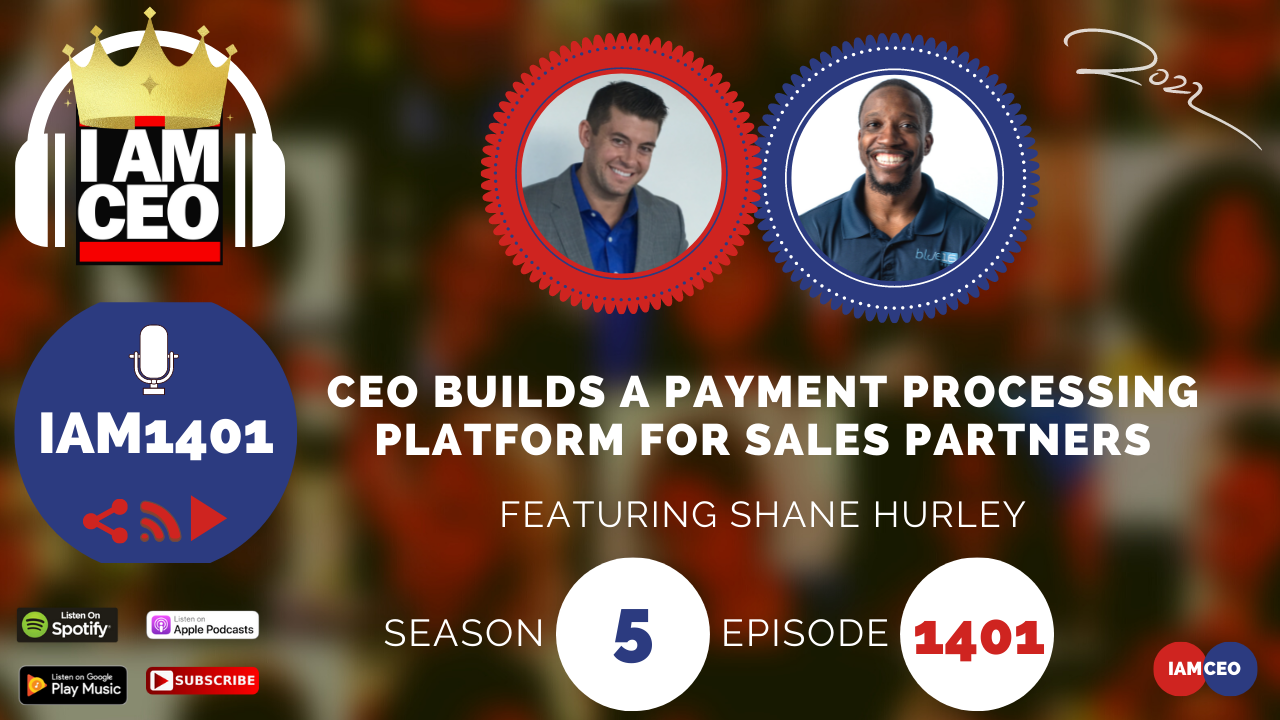 Shane Hurley is the CEO of RedFynn Technologies. In 2005, he discovered the payment processing business and has been in the fintech space for over 17 years. Outside of RedFynn, Shane is passionate about investing in a wide range of assets, including his favorite, international real estate. He also enjoys mentoring up-and-comers.
CEO Story: Started hustling with flipping properties, then flipping used cars. While in the car industry, he stumbled into the payment processing business which was scalable.
Business Service: Offers payment processing on the website. Platform to help independent sales partners.
Secret Sauce: System and the platform. The team that delivers and has a good culture.
CEO Hack: Finding really good mentors and being part of business mastermind groups.
CEO Nugget: Trying hard to scale up the business like a massive enterprise is not for everyone.
CEO Defined: Sets the vision for the company. Purpose, values, and mission equals vision. Build the team and not run out of money.
LinkedIn: shanephurley
---
Check out one of our favorite CEO Hack's Audible. Get your free audiobook and check out more of our favorite CEO Hacks HERE