I AM CEO PODCAST
IAM1387 – Writer Develops Content Strategies that Creates Lasting Impact
Podcast Interview with Kate Williams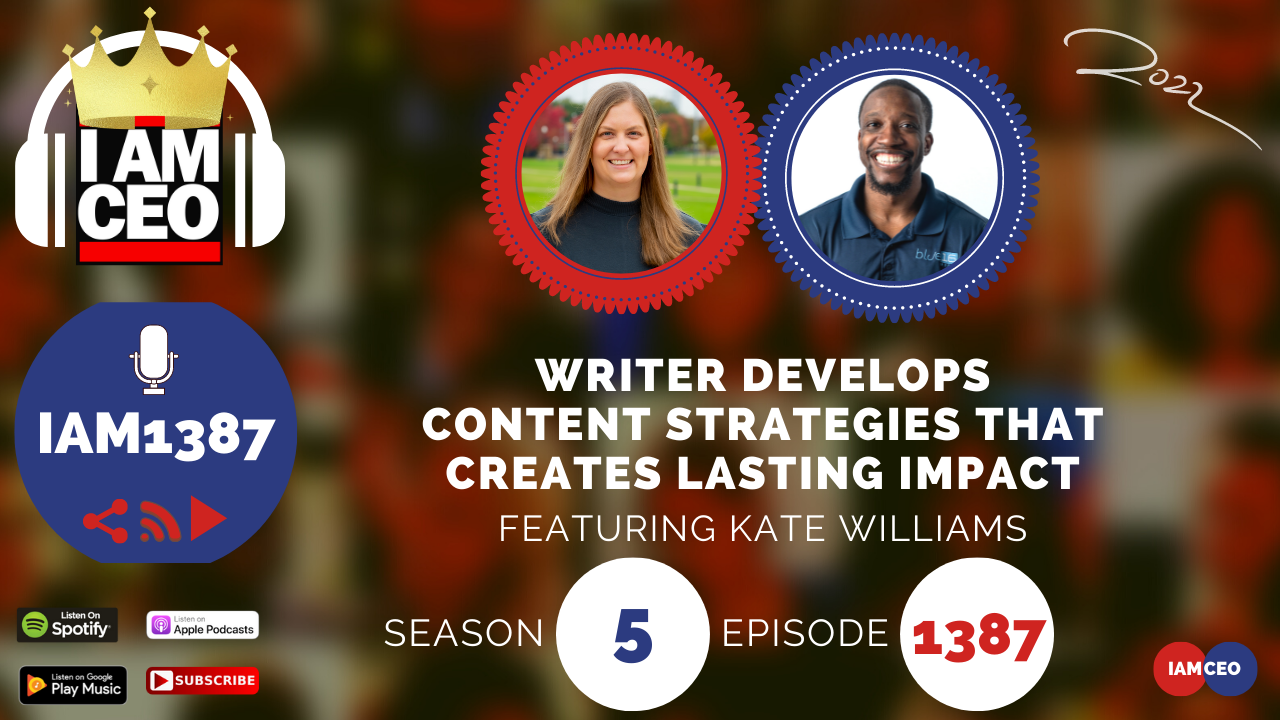 Kate is the founder and CEO of People First Content. She has a Ph.D. in English Language and Literature from the University of Tulsa and has been writing web content for over a decade. She loves working with business owners and company leaders to develop content strategies that will create a lasting impact.
CEO Story: Kate started freelancing during her graduate school writing for the web and academics. When she graduated, she joined a company as an internal writer focused on content. Finding ways if she can scale it up and if there is a need for content in the market. And found out that a lot are looking for it. So she does it full time with her company People First Content in April 2019.
Business Service: Focused on small businesses. Content writing, blogging, lead magnet, e-books, email marketing.
Secret Sauce: Work with in-house writers and creatives only, directly with clients.
CEO Hack: Teaching students the fundamentals of writing, tests your knowledge. Makes you better articulate what you are doing.
CEO Nugget: Consistency and Quality.
CEO Defined: The critical decision-maker. Take the ideas and execute them.
Website: www.peoplefirstcontent.com
LinkedIn: www.linkedin.com/in/kwilliams72
Instagram: www.instagram.com/people1content
Facebook: peoplefirstcontent
---
Check out one of our favorite CEO Hack's Audible. Get your free audiobook and check out more of our favorite CEO Hacks HERE