I AM CEO PODCAST
IAM1386 – Founder Creates Easy to Use Technology for Event Planners
Podcast Interview with Jonathan Kazarian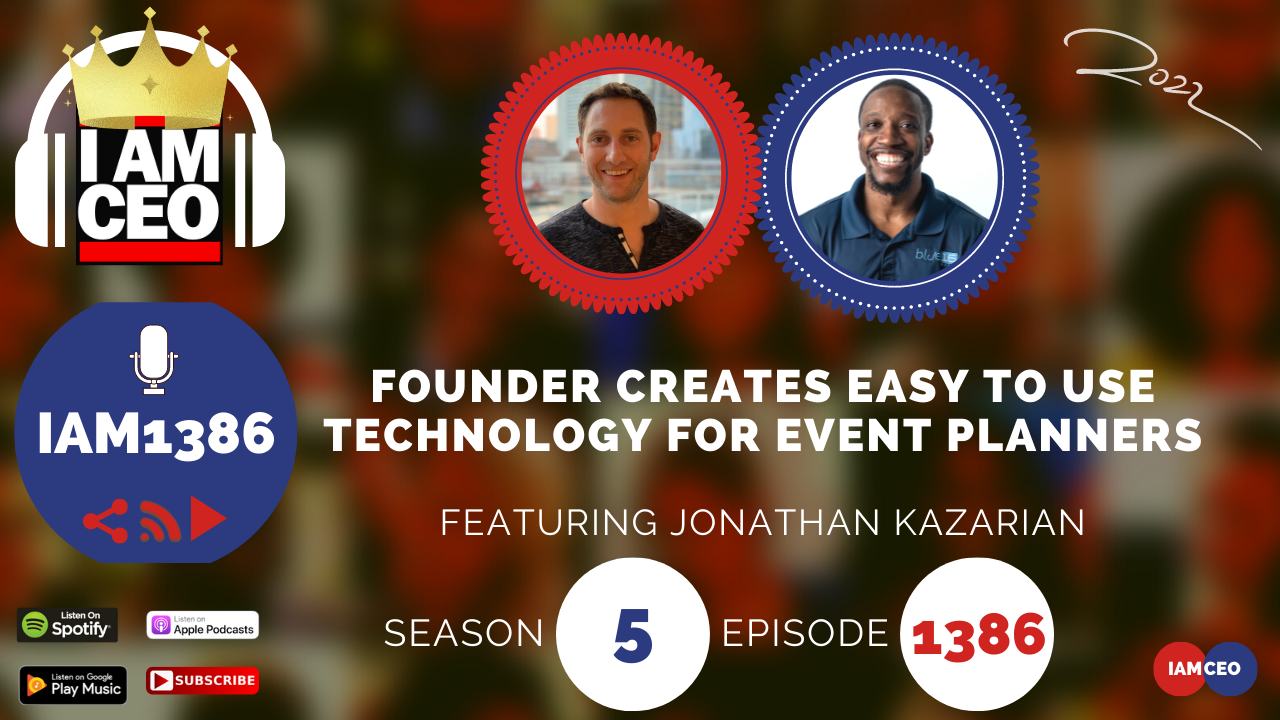 Jon Kazarian is the Founder and CEO of Accelevents, a leading virtual & hybrid events platform recently recognized by Inc. 5000 as the top 200 fastest-growing private companies in America. As CEO, Jon is focused on leading the company's vision of helping event planners and marketing professionals transform their events through innovative technology solutions. Jon actively publishes insights on the events landscape and frequently speaks at industry events such as EventMB's, Bizbashlive and INBOUND. Jon chairs the board for the Fall Formal fundraiser benefiting the Dana-Farber Cancer Institute.
CEO Story: The reason Jonathan got into the event space is that his cousin was diagnosed with cancer at the age of seventeen. Later realized he could raise more money if he runs auctions and raffles digitally.
Business Service: Fundraising space.

"Virtual, hybrid, and in-person events management platform" 

Secret Sauce: Customer experience solution. Customer-first. Real-time feedback loop.
CEO Hack: Curiosity, always asking why. Fosters learning.
CEO Nugget: Spending time and if you are spending on the right thing.
CEO Defined: Somewhere between a coach and the captain of the team. You have to be somebody who can be on the field who can their pants dirty and lead by example. And also, somebody who gets off the field and sees the business as a whole.
LinkedIn: jkazarian
---
Check out one of our favorite CEO Hack's Audible. Get your free audiobook and check out more of our favorite CEO Hacks HERE