I AM CEO PODCAST
Tech
IAM1373 – Software Developer Writes Content Specifically for Software Developers
Podcast Interview with Karl Hughes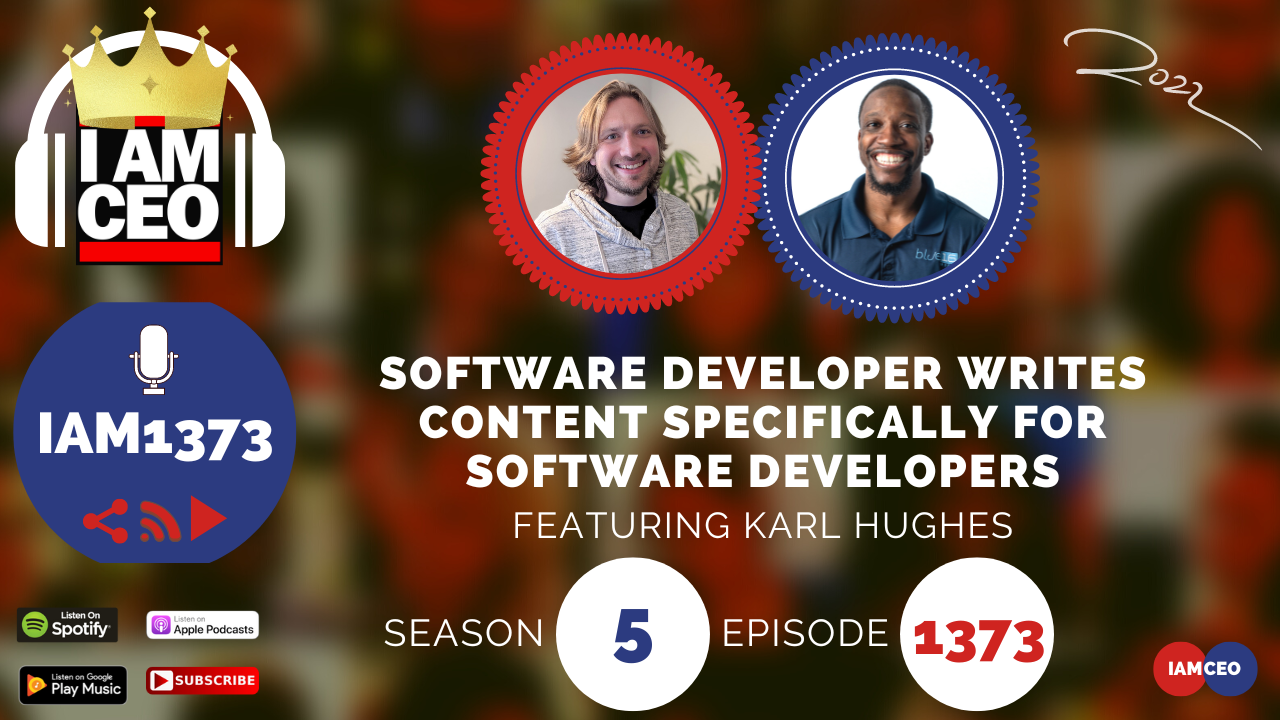 Karl Hughes is a former startup CTO who is now the founder and CEO of Draft.dev, where they help companies create high-quality technical content designed to reach software developers. He currently lives in Chicago, but his team of 13 full-time and 200+ contract writers is located across the globe.
CEO Story: Understanding that sometimes there are opportunities that come about when things don't come according to plan. When the pandemic hit, Karl has to do a part-time job, and was like being pushed out of the nest was a good thing, and Draft.dev started slowly and grew steadily.
Business Service: Service business offering content writing to developer tools company. Blog posts are written by software engineers for software engineers.
Secret Sauce: Niche to written by software developers for software developers. Focused on what makes developer-focused content.
CEO Hack: Time tracking. Spending half of the time on growth initiatives.
CEO Nugget: Your business idea doesn't have to be entirely unique, the best ideas are a slight remix or variation on a very proven business idea.
CEO Defined: Being a coach and a cheerleader to leadership staff.
Twitter: karllhughes
Linkedin: karllhughes
---
Check out one of our favorite CEO Hack's Audible. Get your free audiobook and check out more of our favorite CEO Hacks HERE