I AM CEO PODCAST
IAM1355 – Founder Helps People Build Legacy Wealth through Real State Investing
Podcast Interview with Jay Helms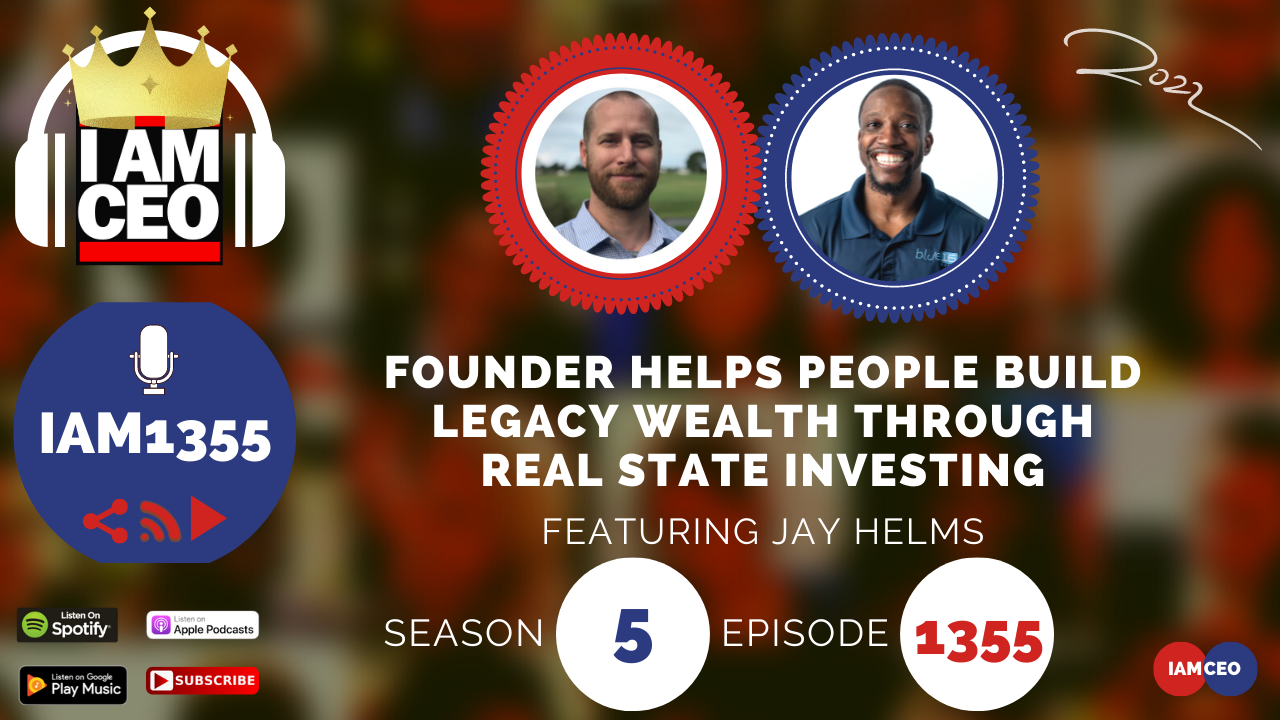 Jay Helms, Founder of the W2Capitalist.com, and Amazon's #1 Best Seller escaped the rat race after 6 years of side hustling in real estate investing. Jay has a goal to help one million people create multiple streams of income, achieve financial freedom, or build legacy wealth through real estate investing. Jay met his wife Cassie when they were contestants on a reality TV show and when their family of 5 are not traveling the country in their RV, Jay and Cassie reside in Gulf Breeze, FL, with their three kids, Rowland, Stella, and Ellen Anne. Knowing that closing on the first deal is the biggest hurdle and roadblock for new investors, he wrote a book to help them get over those mental hurdles. Every investor faces paralysis analysis, but it is time to break through, Make An Offer, and Earn. Invest. Repeat.
CEO Story: Started his journey in real estate in 2014, having some early success even if it was done as a side hustle. But in 2020, Jay focused on real state investing and has been successfully growing and helping other people achieve their goals in life.
Business Service: Mastermind service community. Virtual multi-family calls. Having a closed community group that is willing to be helped and willing to help other people.
Secret Sauce: Motivating and encouraging other people. Not pretending to know everything.
CEO Hack: App Notepad works best for Jay. To-do list is on it.
CEO Nugget: Don't sweat on the small stuff. Pay attention to your health.
CEO Defined: Knowing when to lead and what to lead on.
Instagram: w2capitalist
Linkedin: jayhelms
Book Link: MakeAnOffer
---
Check out one of our favorite CEO Hack's Audible. Get your free audiobook and check out more of our favorite CEO Hacks HERE