I AM CEO PODCAST
IAM1356 – Founder Helps Businesses Accelerate their Growth
Podcast Interview with Andrew Bartlow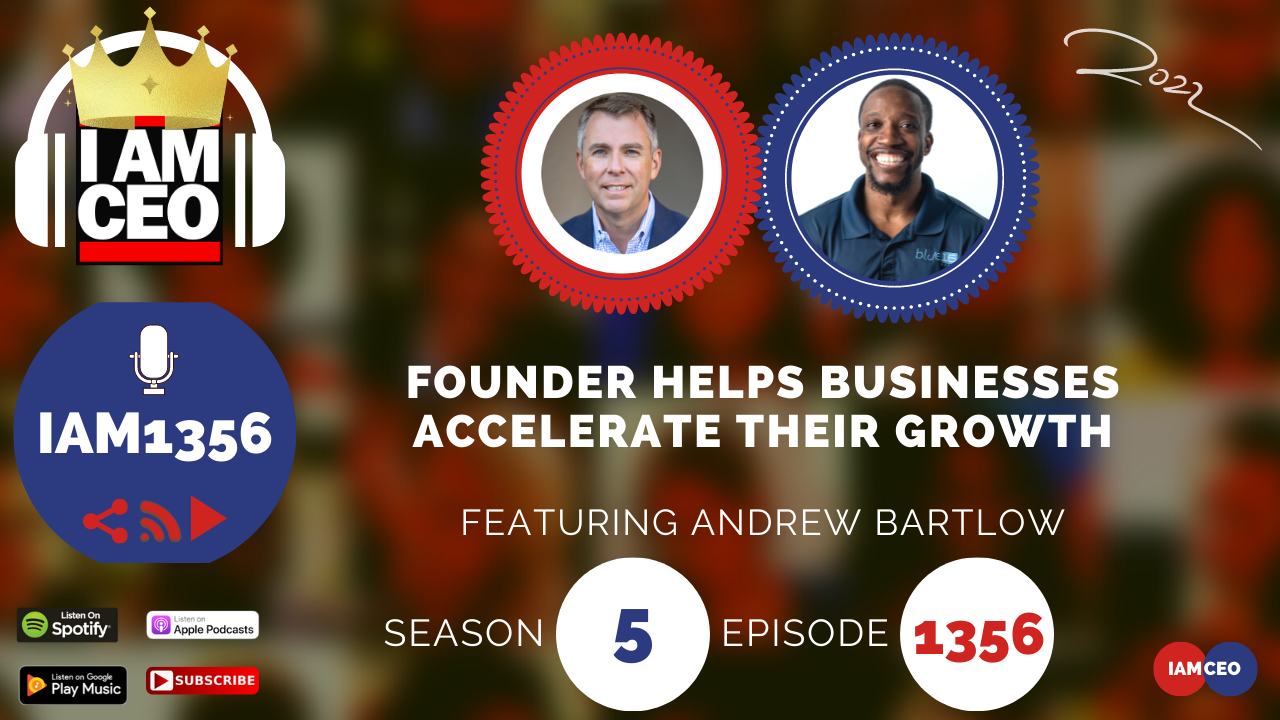 Andrew Bartlow has 25 years of Human Resources and Talent Management experience at organizations across a wide spectrum of sizes, maturity stages, and industries.
He is the co-author of "Scaling for Success: People Priorities for High Growth Organizations," has a master's degree from the top program in his field, and has been CECP, SPHR, Six Sigma, and executive coaching certified.
Andrew leads Series B Consulting, which helps businesses to articulate their people strategy and accelerate their growth while navigating rapid change. He also founded the People Leader Accelerator, which is the preeminent development program for startup HR leaders.
CEO Story: With strong 25 years of HR experience in the large corporate companies now having his 3 companies everything in between involving from Chief HR Officer as well as startups. Supporting HR to HR.
Business Service: Focusing on helping founders and HR leaders to be more successful.
Secret Sauce: The vast experience that can help other people navigate the challenges more gracefully.
CEO Hack: Time blocking – calendar of getting things done. The importance vs the urgency concept.
CEO Nugget: Treat your career like a marathon, it's a long road, focus on accumulating experience and that will allow you to accumulate wealth. The story of delayed gratification.
CEO Defined: Partnership and co-leadership in collecting small and might teams to go far.
Website: www.seriesbconsulting.com , www.peopleleaderaccelerator.com
Linkedin: www.linkedin.com/in/bartlow
Book: Scaling for Success: People Priorities for High Growth Organizations
---
Check out one of our favorite CEO Hack's Audible. Get your free audiobook and check out more of our favorite CEO Hacks HERE