DMV CEO
I AM CEO PODCAST
IAM1357 – Owner Makes People's Lives Easier with Smart Device Concept
Podcast Interview with Nicholas Grillo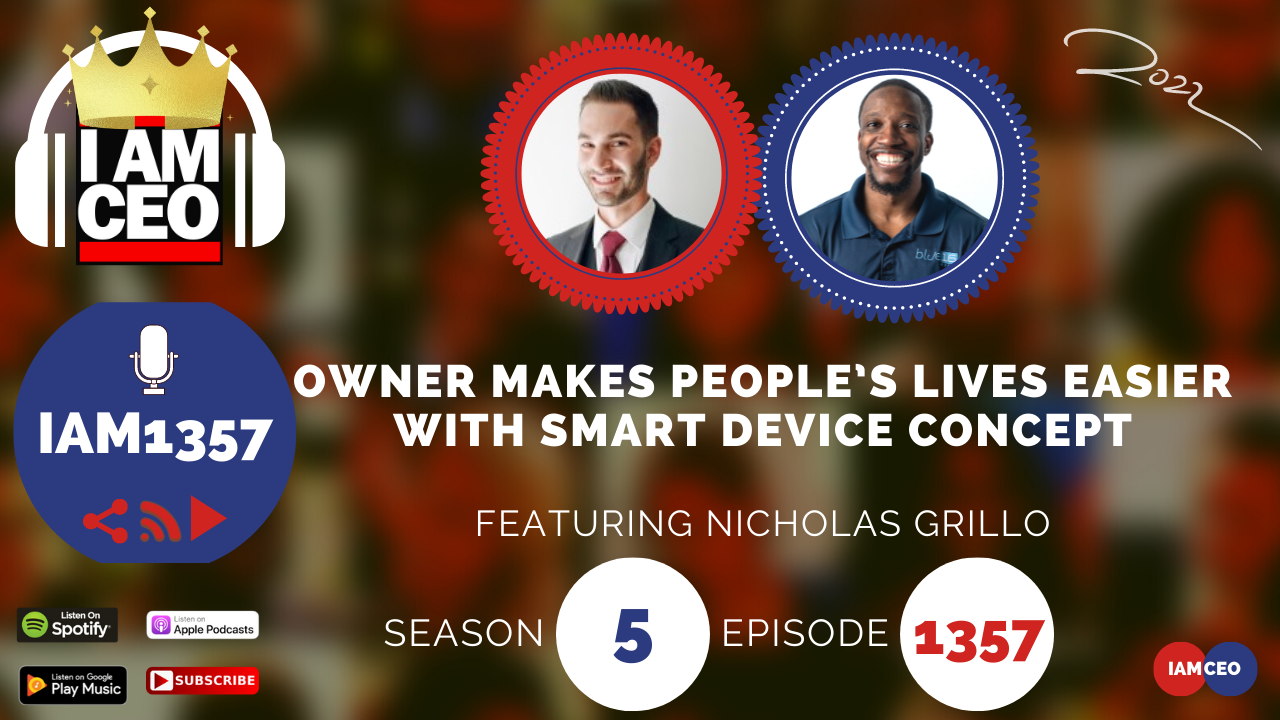 Nicholas Grillo is the owner of Tranquility Smart Homes and Security, LLC. which has quickly become known as the DMVs Audio/Visual experts. Tranquility is a covid startup that was founded by Nick during his transition out of the United States Air Force, where he served 10 years in a multitude of jobs and assignments.
CEO Story: Nick started by posting online, and accepting handyman tech-related jobs during the start of the pandemic. And it grew that's why in June of 2020 Tranquility was born.
Business Service: One-stop shop for anything smart home or smart business related.
Secret Sauce: Smart device-the concept of making your life easier.
CEO Hack: Asking the question if you're not sure. Ask and learn from other people with experience.
CEO Nugget: Mistakes are going to happen, and it's okay.
CEO Defined: Freedom to be innovative. Learn and adapt true to live to what is next potential. Taking risks.
Website: www.tranquilityshs.com
Facebook: TranquilitySHS
Instagram: TranquilitySHS
---
Check out one of our favorite CEO Hack's Audible. Get your free audiobook and check out more of our favorite CEO Hacks HERE