I AM CEO PODCAST
Tech
IAM1358 – CEO Creates an Interactive Livestreaming Application
Podcast Interview with Jon Brodsky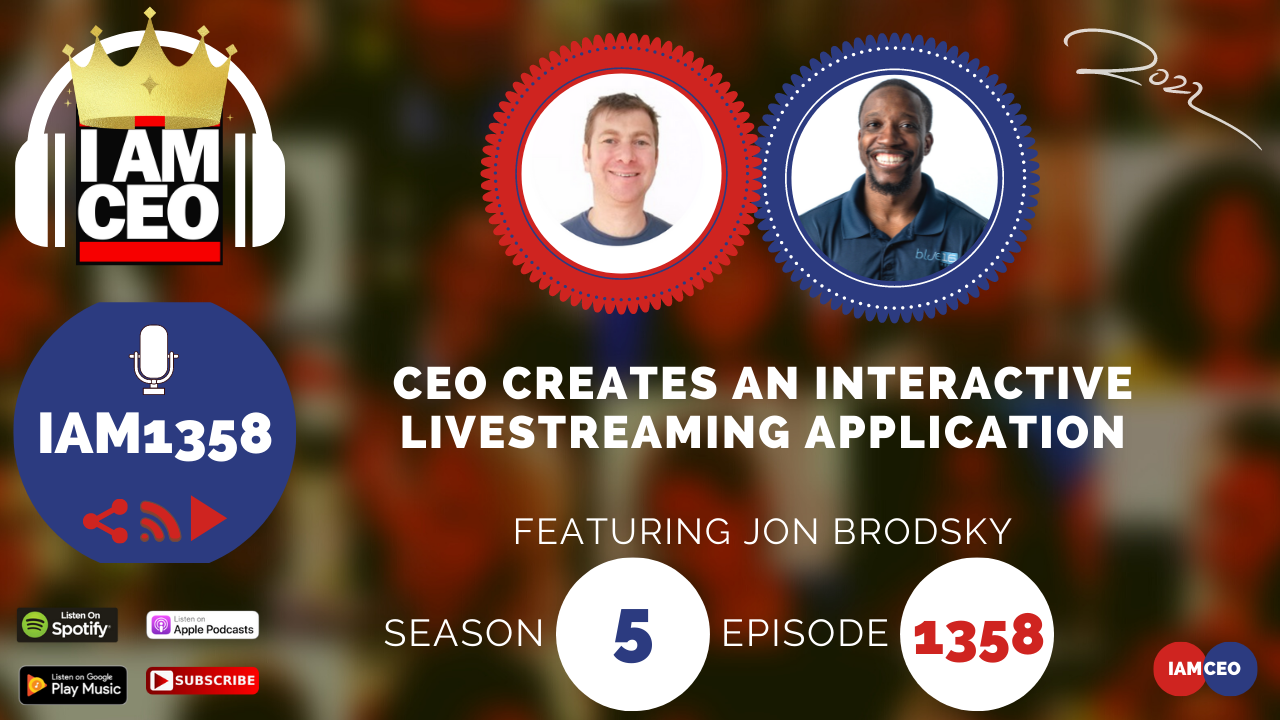 Jon is currently the CEO of YouNow, a top-50 social media app by revenue. He is a turnaround and growth specialist who was previously the CEO of Finder US, which he steered from infancy to 8-figure revenue, and SVP at Chicken Soup for the Soul, where he spearheaded their social media audience growth from 300,000 people to over a billion. He was also a director at 1-800-flowers, where he completed 17 M&A transactions and grew the international business from $1 million to $40 million in revenue, and he was the general manager for Allmenus, which he led from having 1,000 restaurants to over a quarter of a million. He has also written and published two books, and still finds time to go snowboarding during the winter.
CEO Story: Jon grew up in a family of entrepreneurs, but he wanted Skiing. And so when he graduated college, had a job and skied all day. Then landed a job in the equity firm for a couple of years. He moved on to start his own consulting firm and jump into start-ups.
Business Service: Livestreaming video social network.
Secret Sauce: Community support. Human moderating including hate speech and bullying. Let the subscribers feel at home.
CEO Hack: App Inbox zero – sorted everything at a to-do list. Pen and paper – taking notes while on meeting (phone or paper).
CEO Nugget: Not to be afraid of failures. It's an opportunity to re-assess.
CEO Defined: The largest ability to make the dreams of the people around you come true. Enabling creators to make a living.
LinkedIn: jonbrodsky
Quora: Jonathan-Brodsky
---
Check out one of our favorite CEO Hack's Audible. Get your free audiobook and check out more of our favorite CEO Hacks HERE