I AM CEO PODCAST
IAM1274 – CEO Creates a Winning Market Strategy
Podcast Interview with Stan Bernard, MD, MBA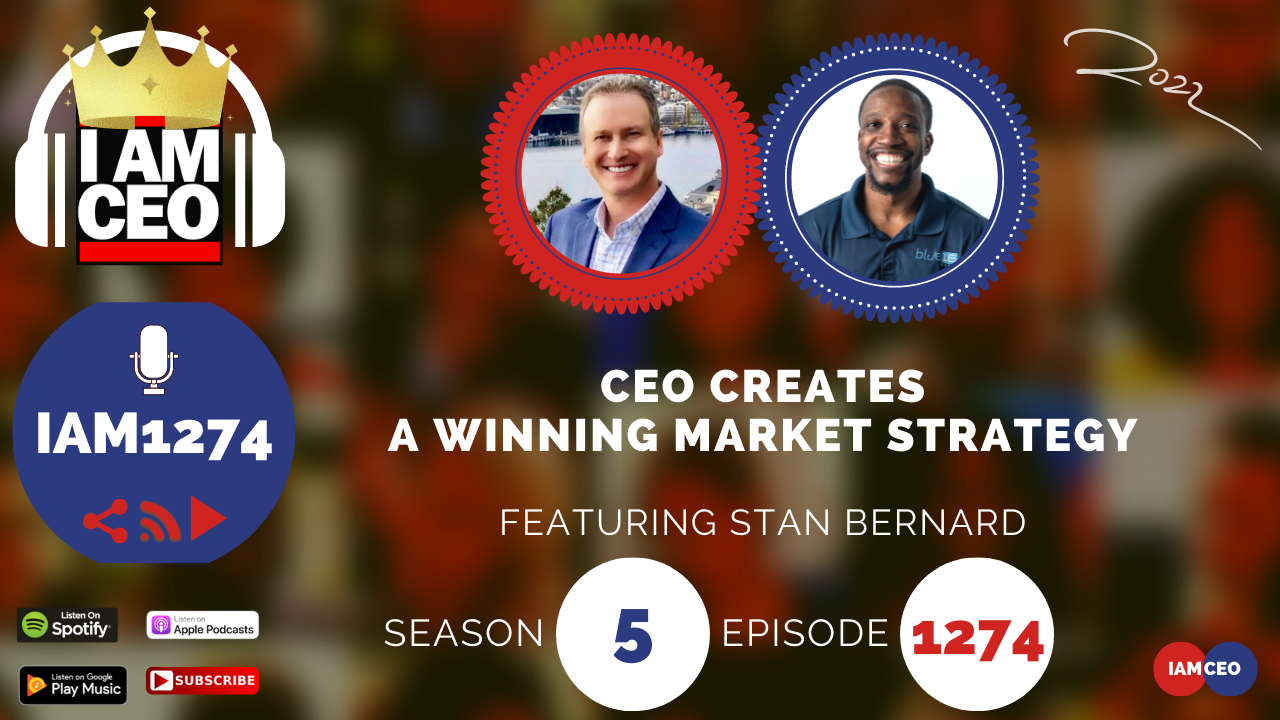 Stan Bernard, MD, MBA is an internationally recognized, award-winning global competition consultant, keynote speaker, and bestselling author. He is president of Bernard Associates, LLC, and the creator of the Transcender System.
For nearly four decades, Dr. Bernard has consulted with over 150 other leading companies spanning six continents. He has been involved in more than 300 product launches involving more than 60 countries. Over 15,000 professionals have participated in his firm's Competitive Simulations ("business war games"), Transcender System Training Workshops, Transcender System Seminars, and speaking engagements. As a Senior Fellow at Wharton School, Dr. Bernard taught marketing to MBA students for 14 years.
CEO Story: Stan finished his medical degree with MBA in healthcare management. But Dr. Stan preferred strategy over surgery. For over 20 years he built his firm with a mission to help clients to win.
Business Service: Offers the transcender system that enables companies and professionals to play a game only they can win.
Secret Sauce: Only firm in the world that offers the transcender system.
CEO Hack: Winning mindset. Create the agenda, communicate the agenda, and the champion agenda – the execution.
CEO Nugget: Book; Brands don't win – a user's manual to building your winning go-to-market strategy.
CEO Defined: Helping clients win. Winning is optimizing your performance.
LinkedIn: stanbernardmdmba
---
Check out one of our favorite CEO Hack's Audible. Get your free audiobook and check out more of our favorite CEO Hacks HERE