I AM CEO PODCAST
IAM1466 – Successful NoVa Real Estate Investor Launches Coaching Business to Help Investors
Special Throwback Episode - Podcast Interview with Brad Chandler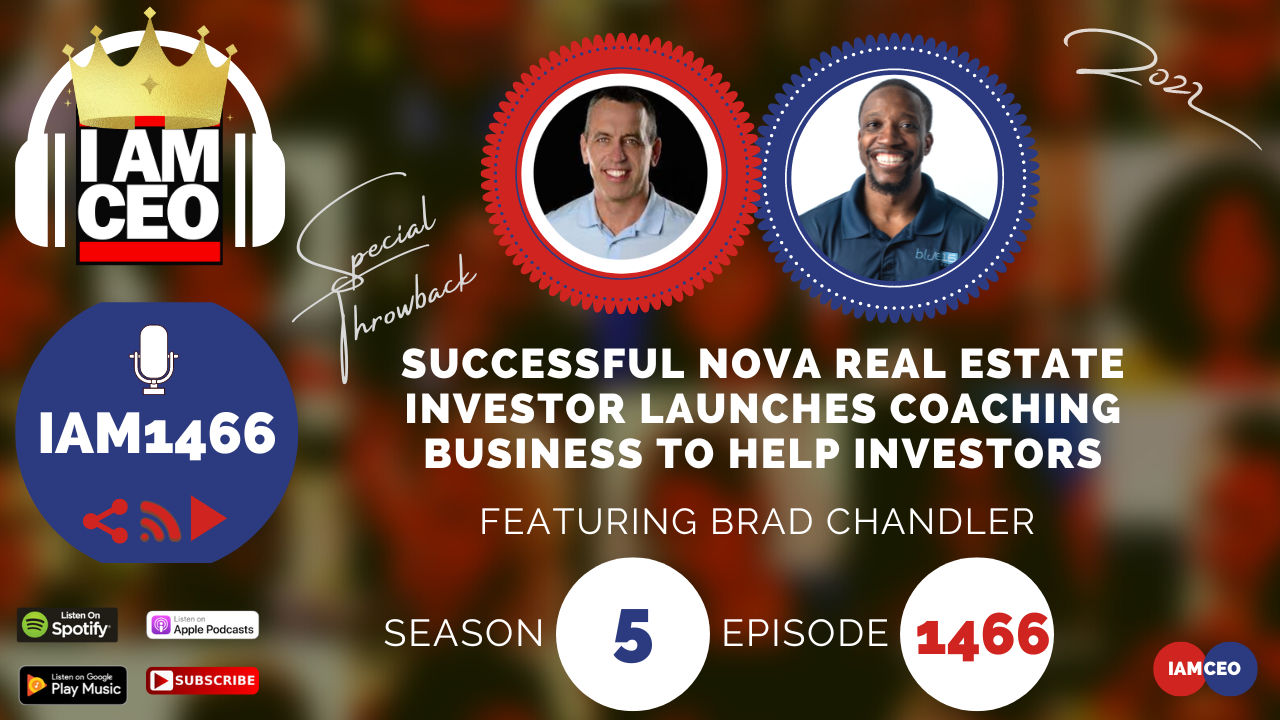 Brad Chandler of Bradchandler.com and Express Home Buyers is a coach, real estate investor and wholesaler who has successfully flipped over 2,100 houses since 2003. As the CEO of Express Homebuyers him and his team – so over 200+ real estate investing deals per year without his assistance. During the chat, Brad covered a lot of ground including advice and tips for successful investors who want to own a real estate business and how he has been so successful but also delved deeper into business as a whole covering everything from hiring, masterminding and how he's able to constantly read books and information to help him to be a better CEO.
Topics we covered included:
What's wholesaling and what's a real estate investor?
What is flipping homes?
What should people do if they are thinking about doing real estate investing?
What have you seen are consistent characteristics of the most successful real estate investors?
The importance of Mindset and Masterminding
A typical day for Brad
Advice that you have aspiring real estate investors?
Resources Brad Mentioned
Episode Link: https://ceochat.co/episodes/chat-46-successful-nova-real-estate-investor-launches-coaching-business-to-help-investors/
---
Check out one of our favorite CEO Hack's Audible. Get your free audiobook and check out more of our favorite CEO Hacks HERE